Thanksgiving with TheraTree
Saturday, December 5th, 2020
9:00am - 12:00pm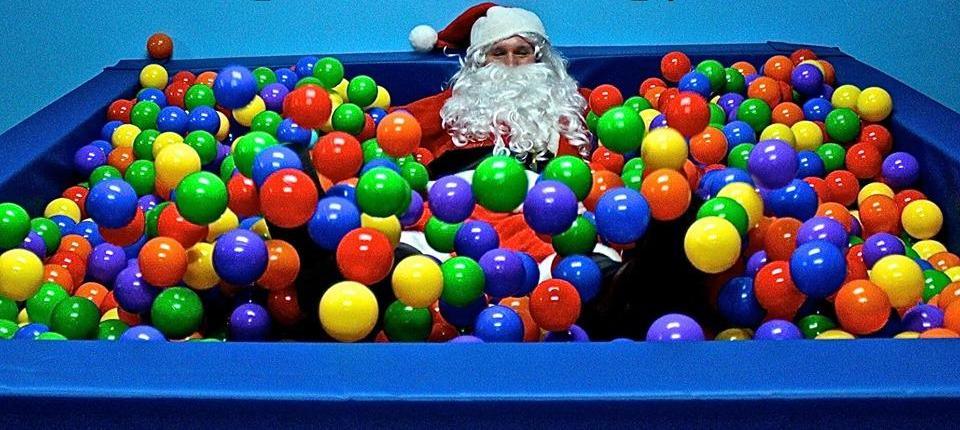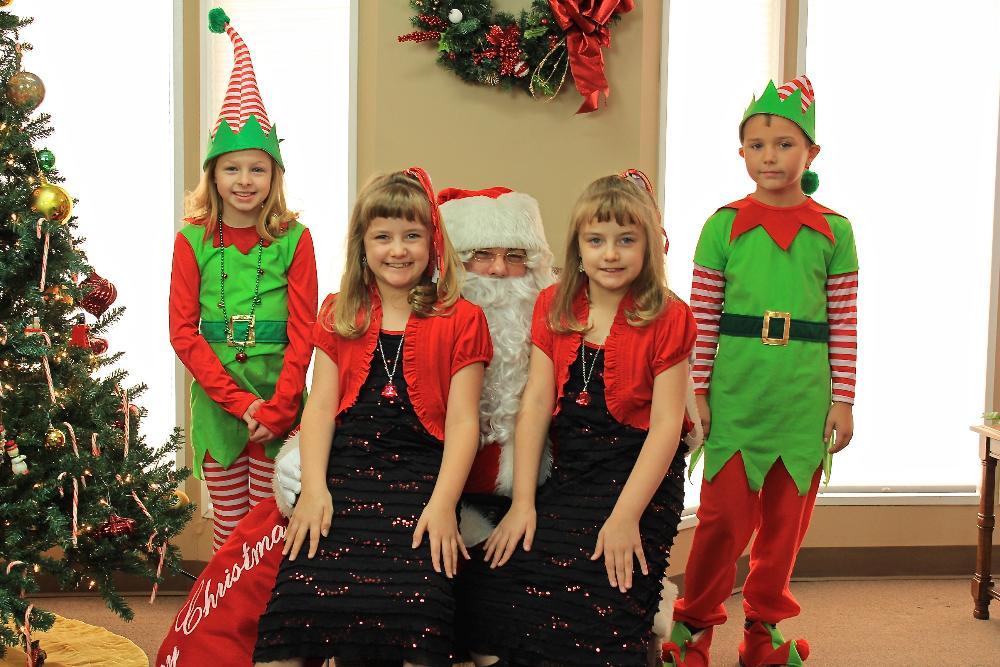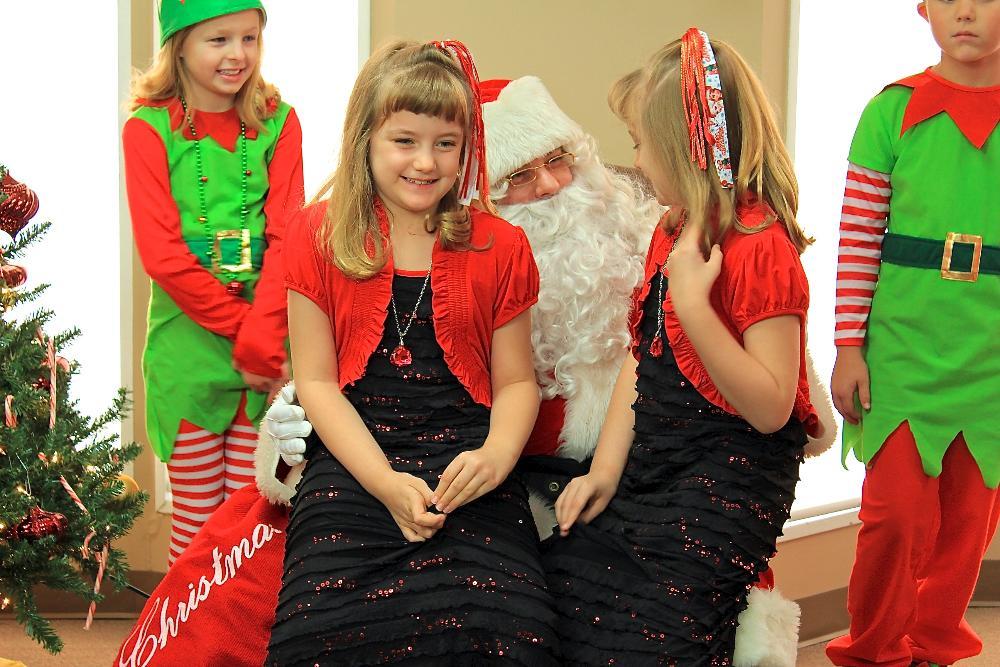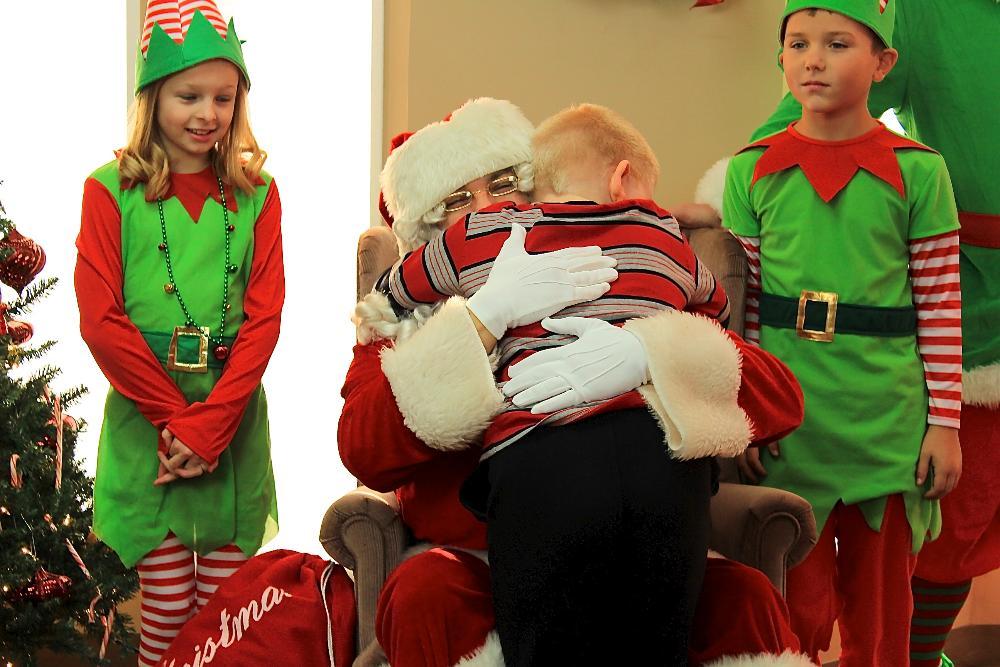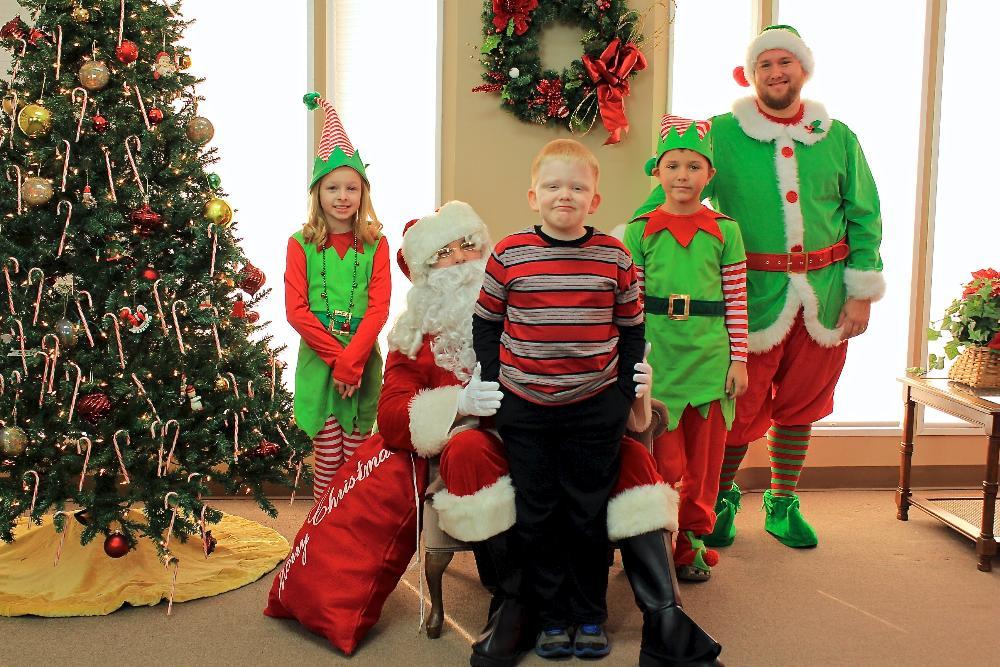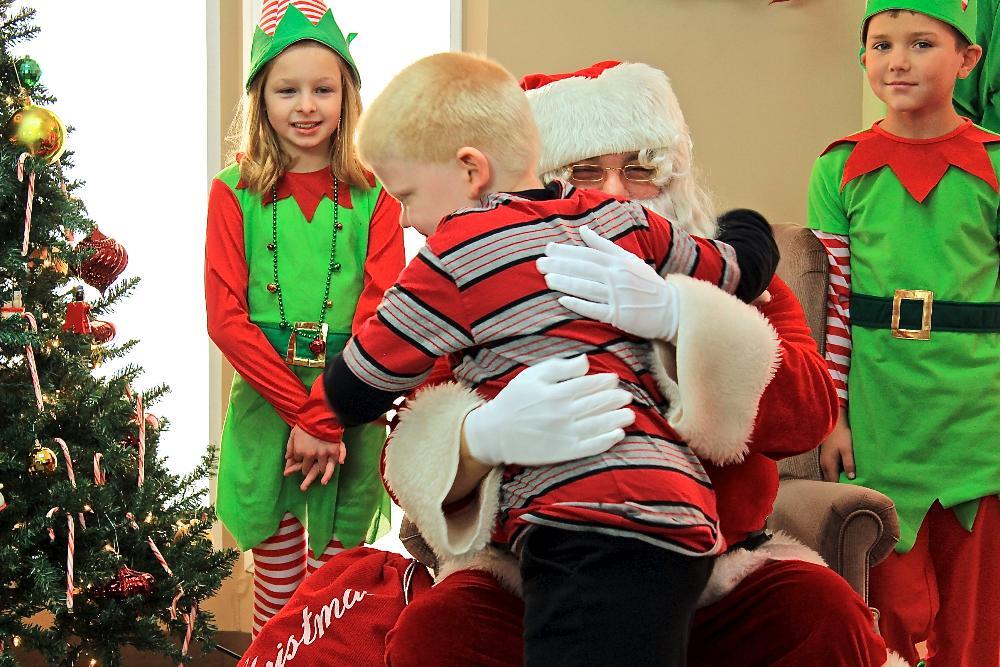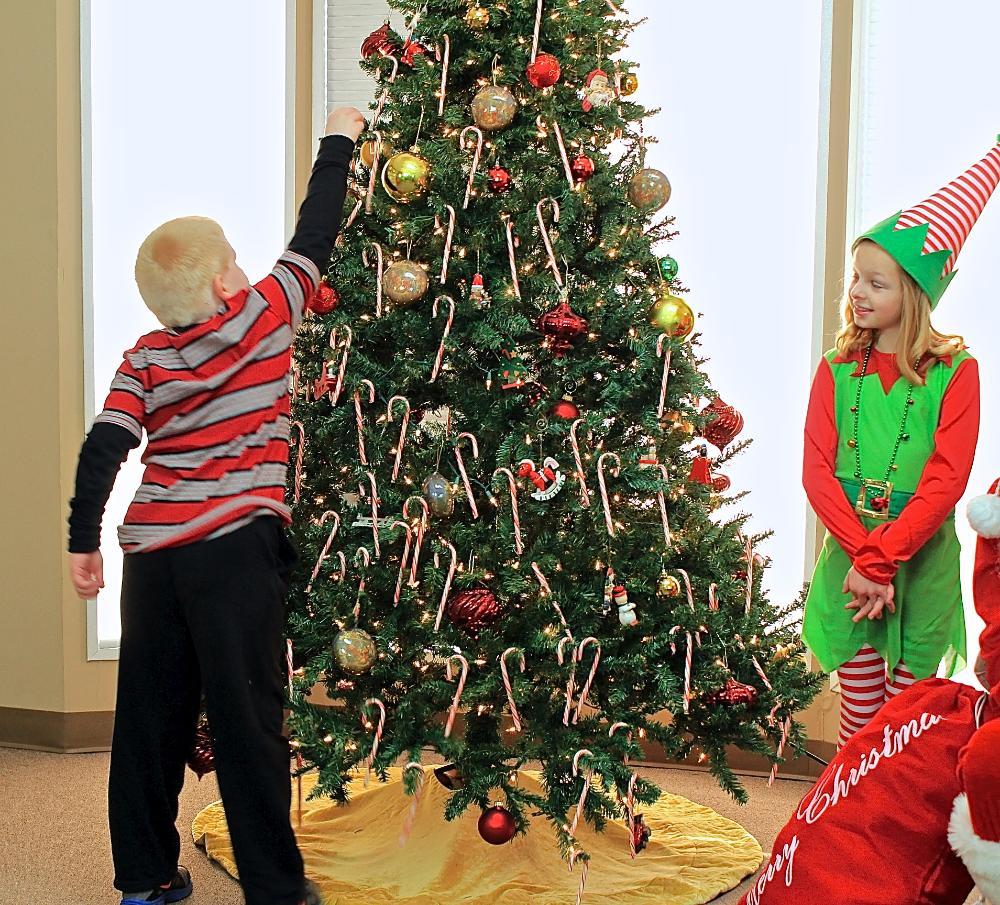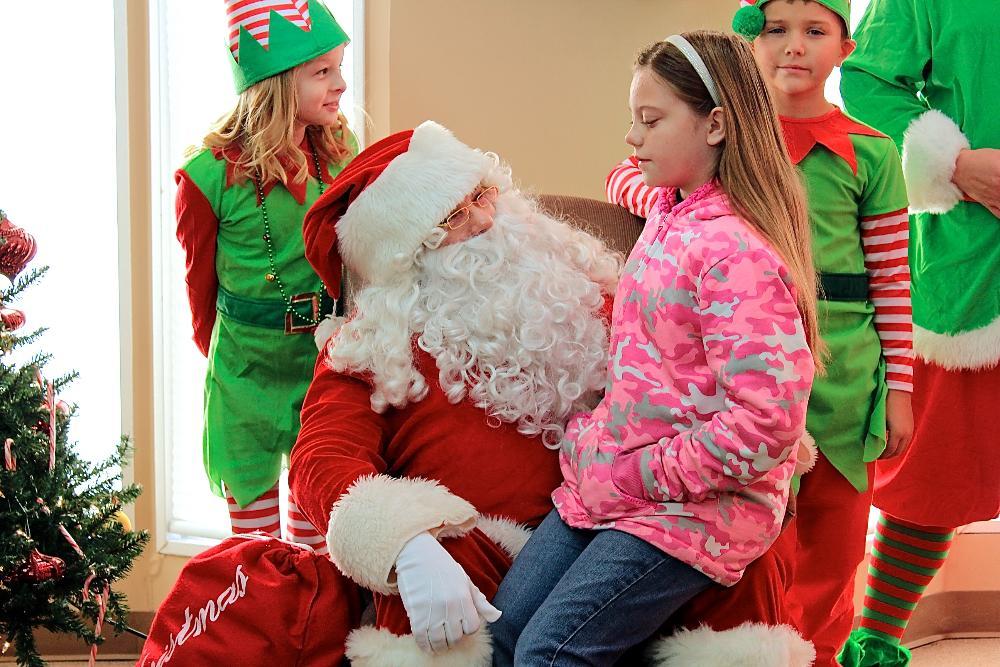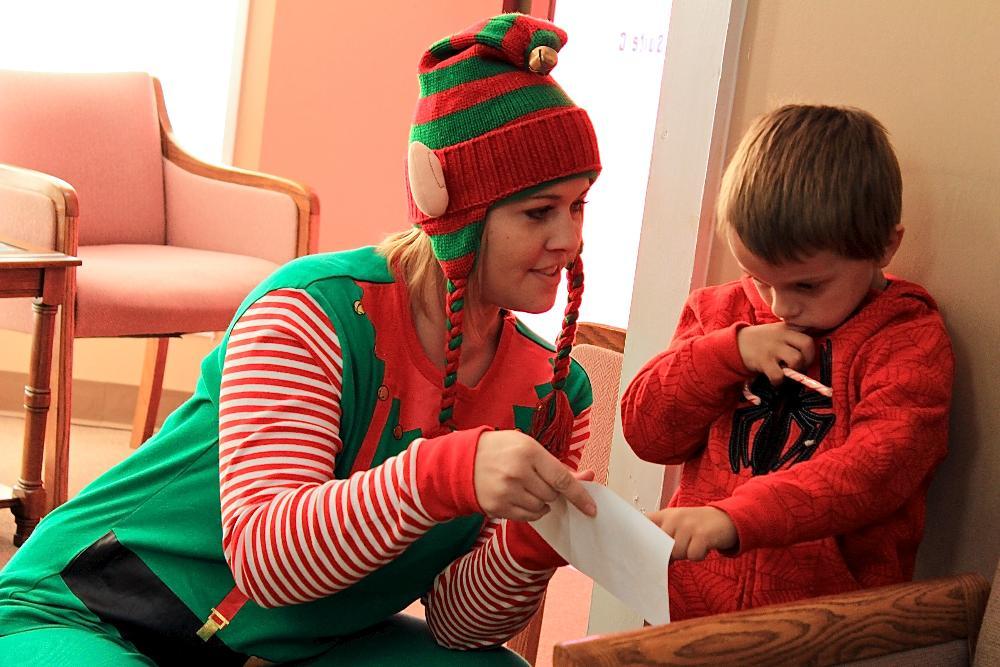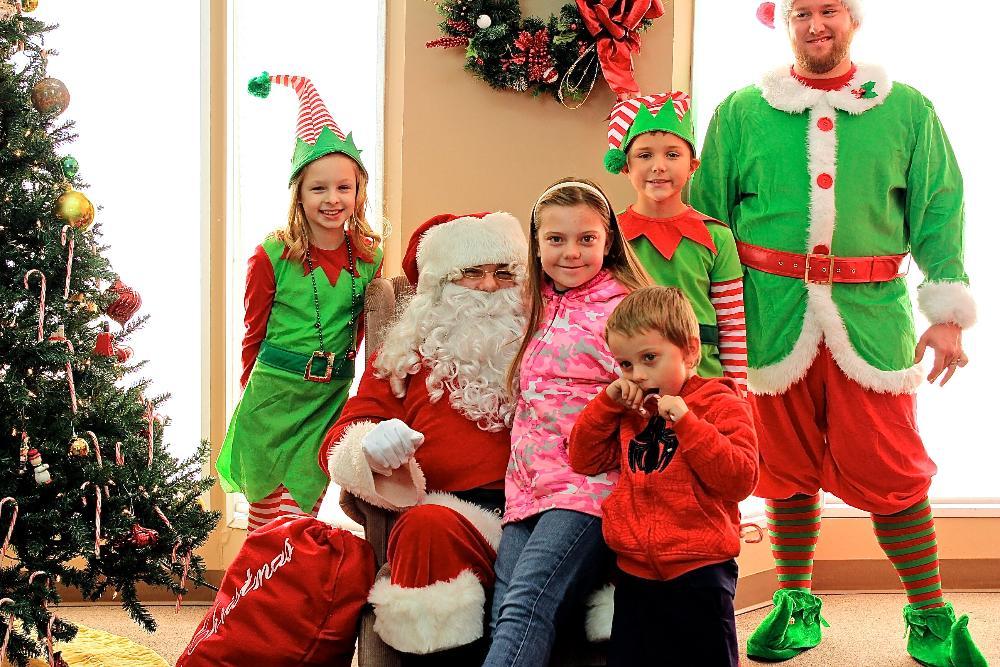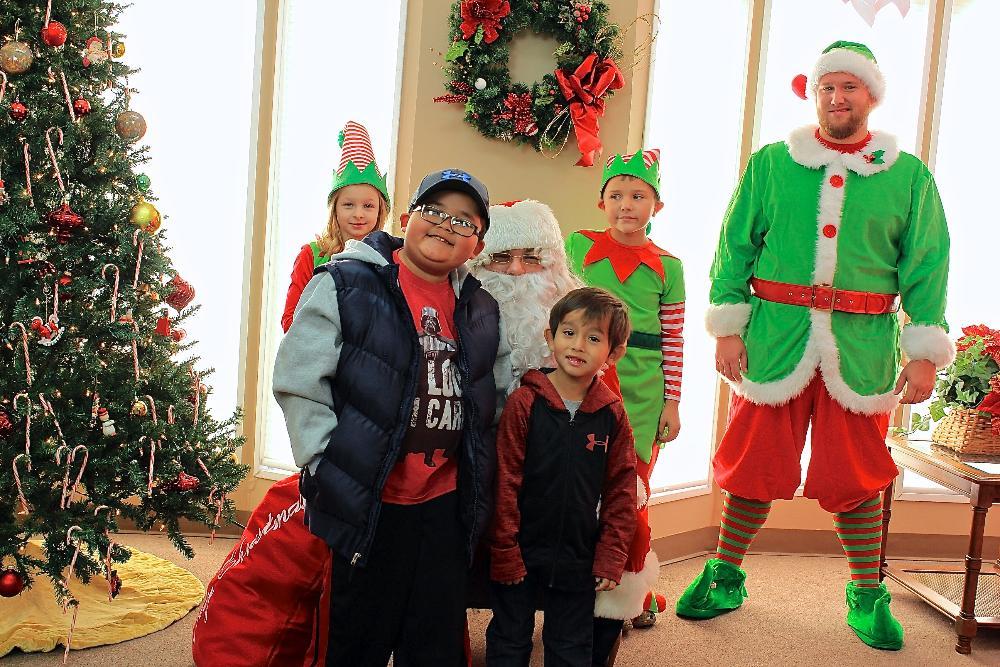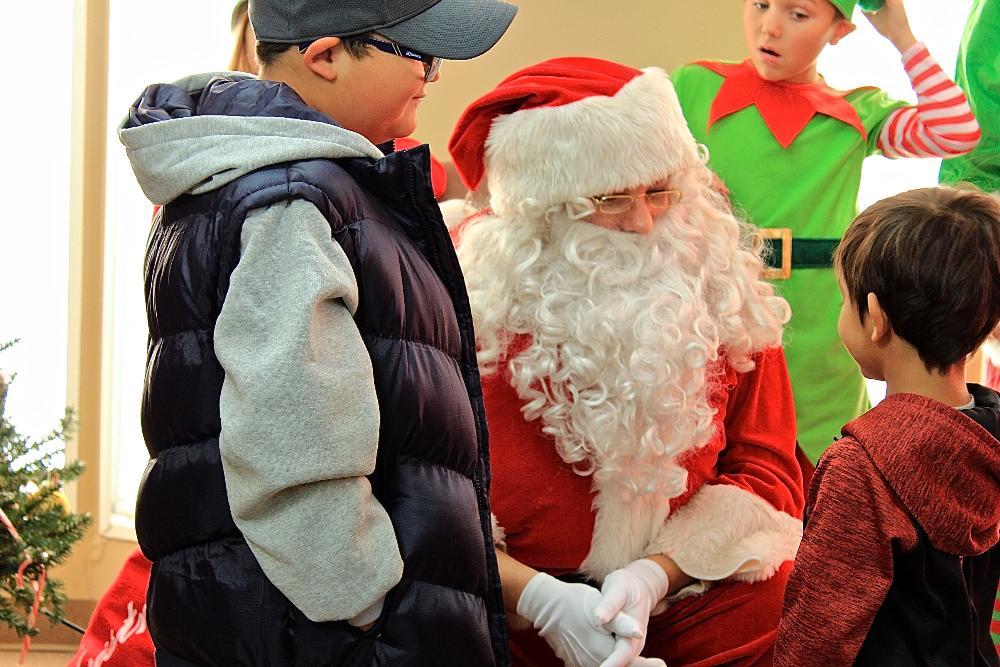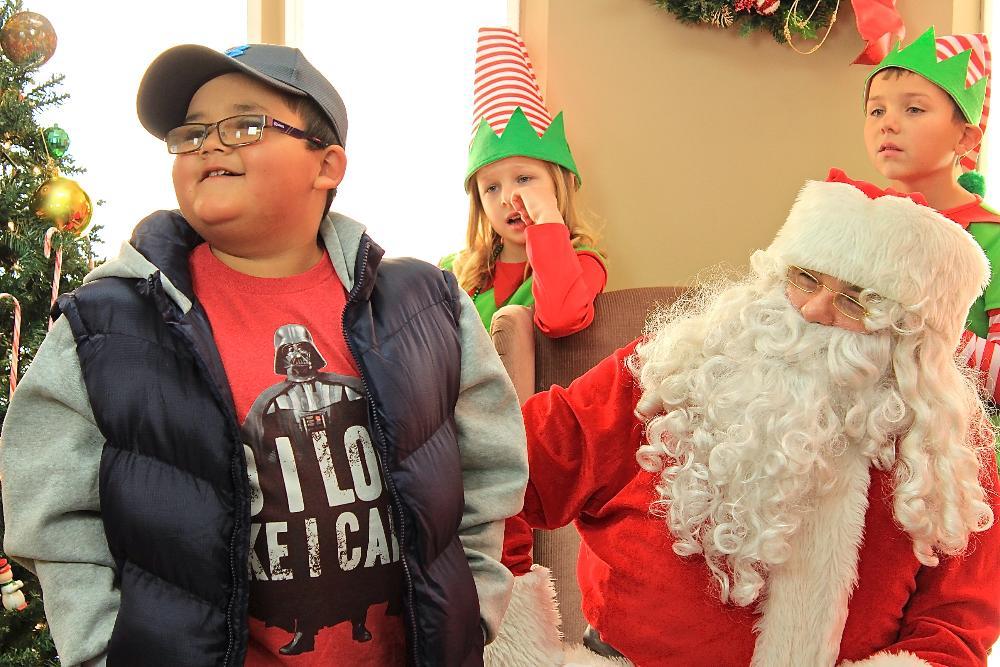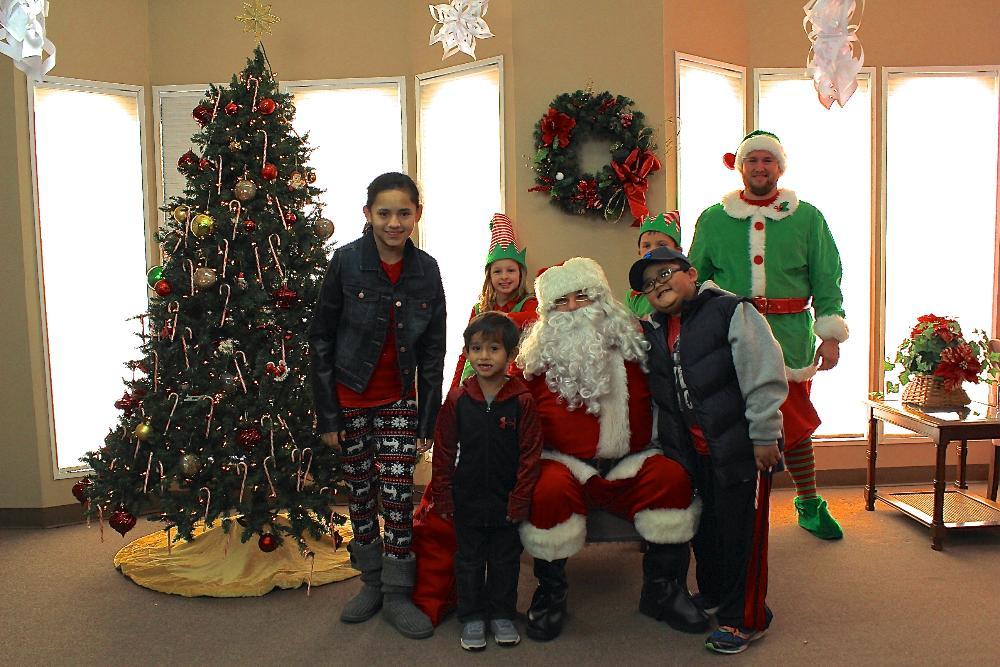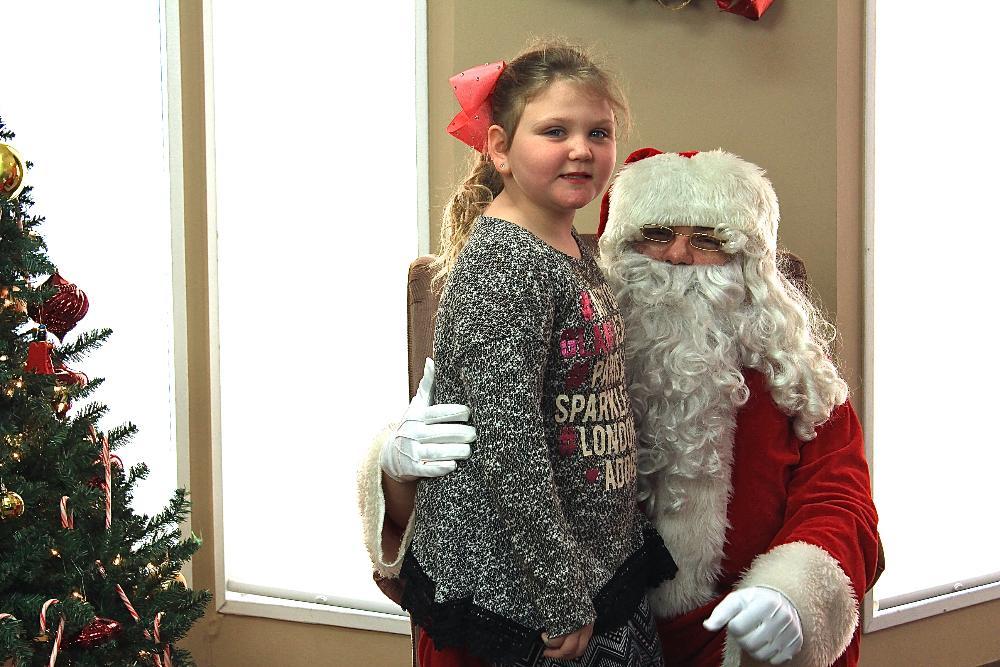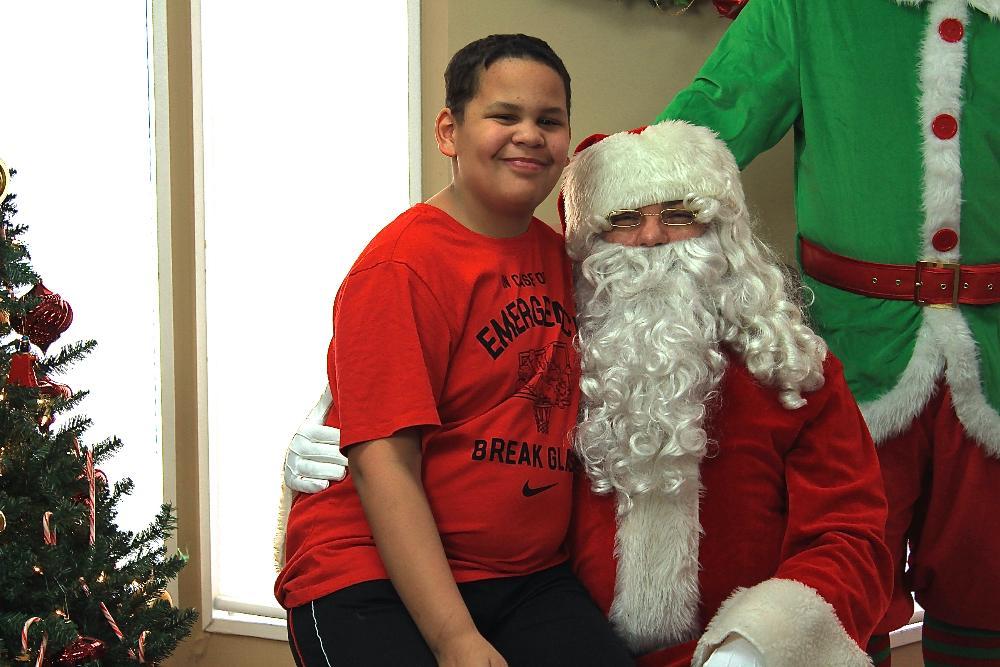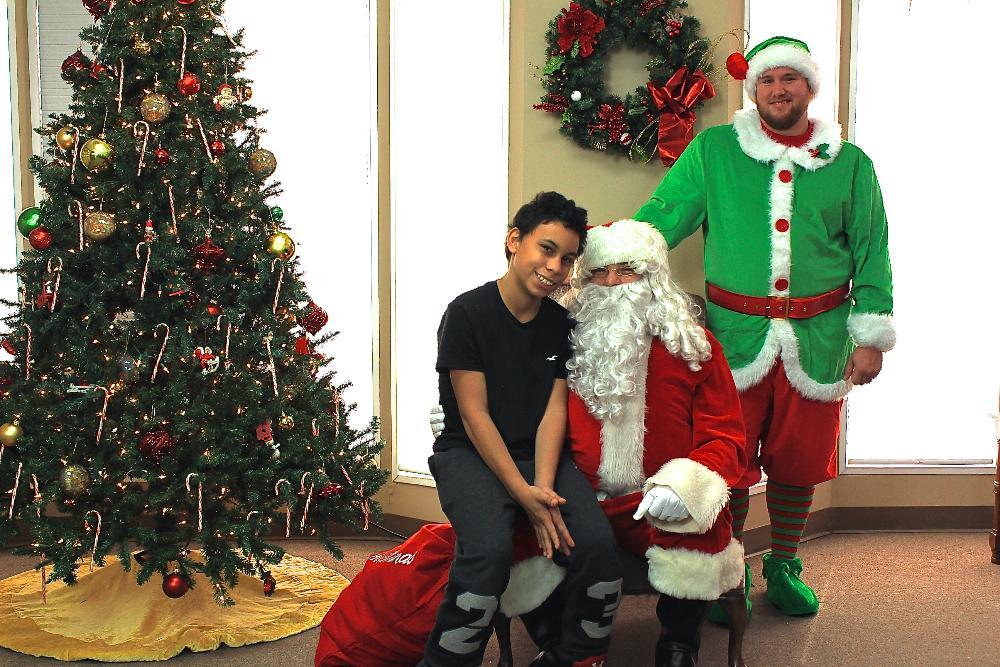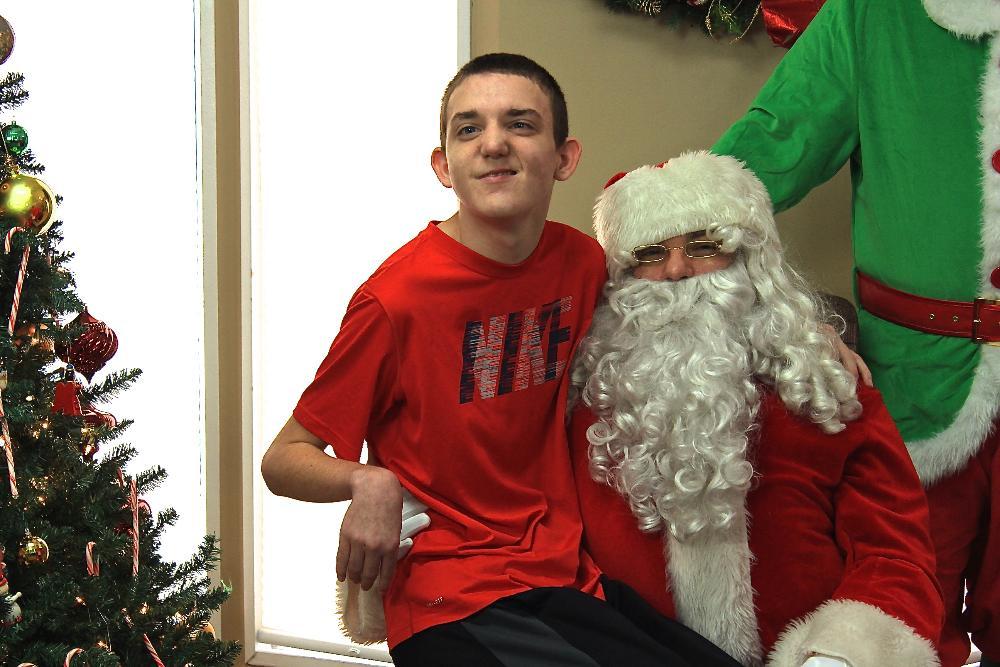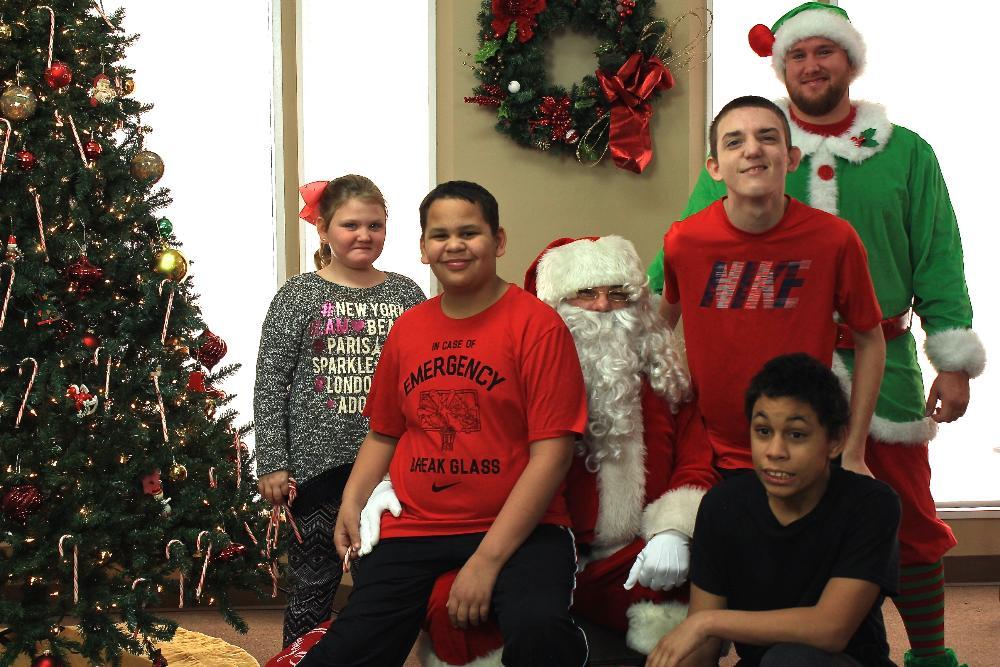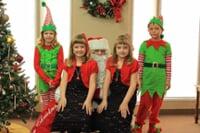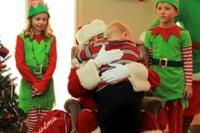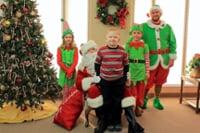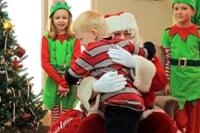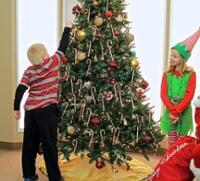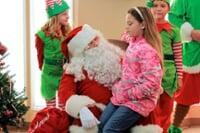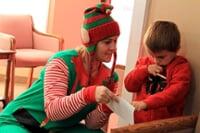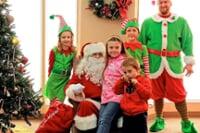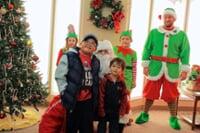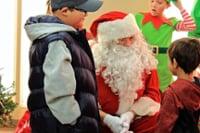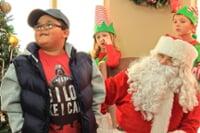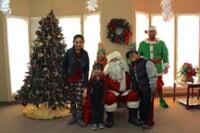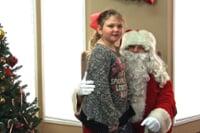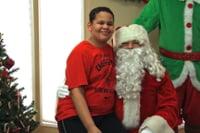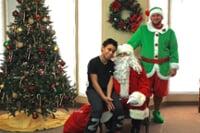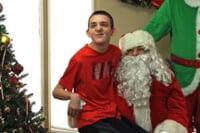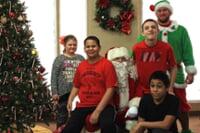 TheraTree provides an opportunity to schedule a private meeting with your family and Santa Claus.

This is a FREE event.

Please arrive at your scheduled time to complete a craft with our staff before seeing Santa.
Siblings are welcome to join the fun!
This year we're offering FREE Speech and Language screenings at the event!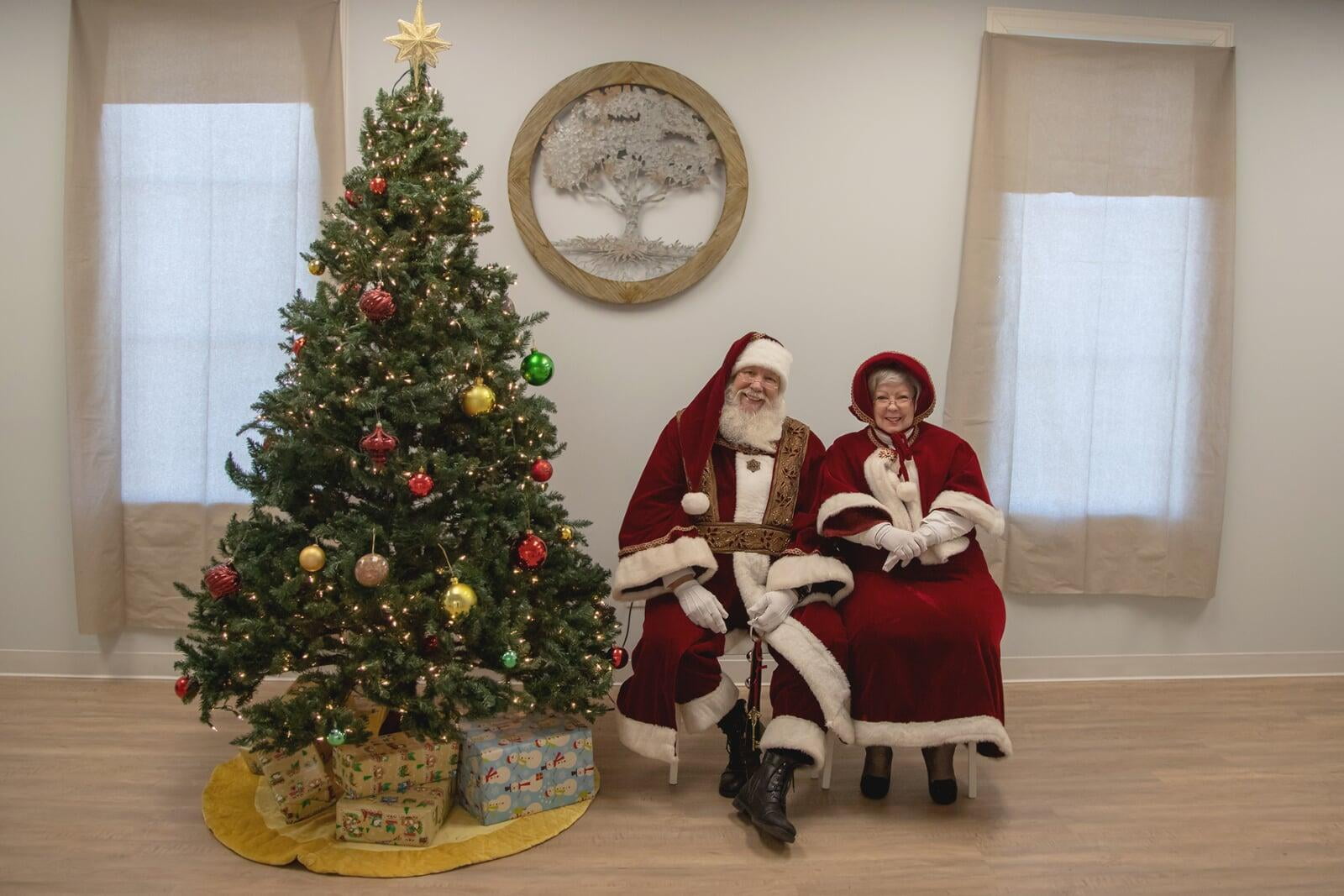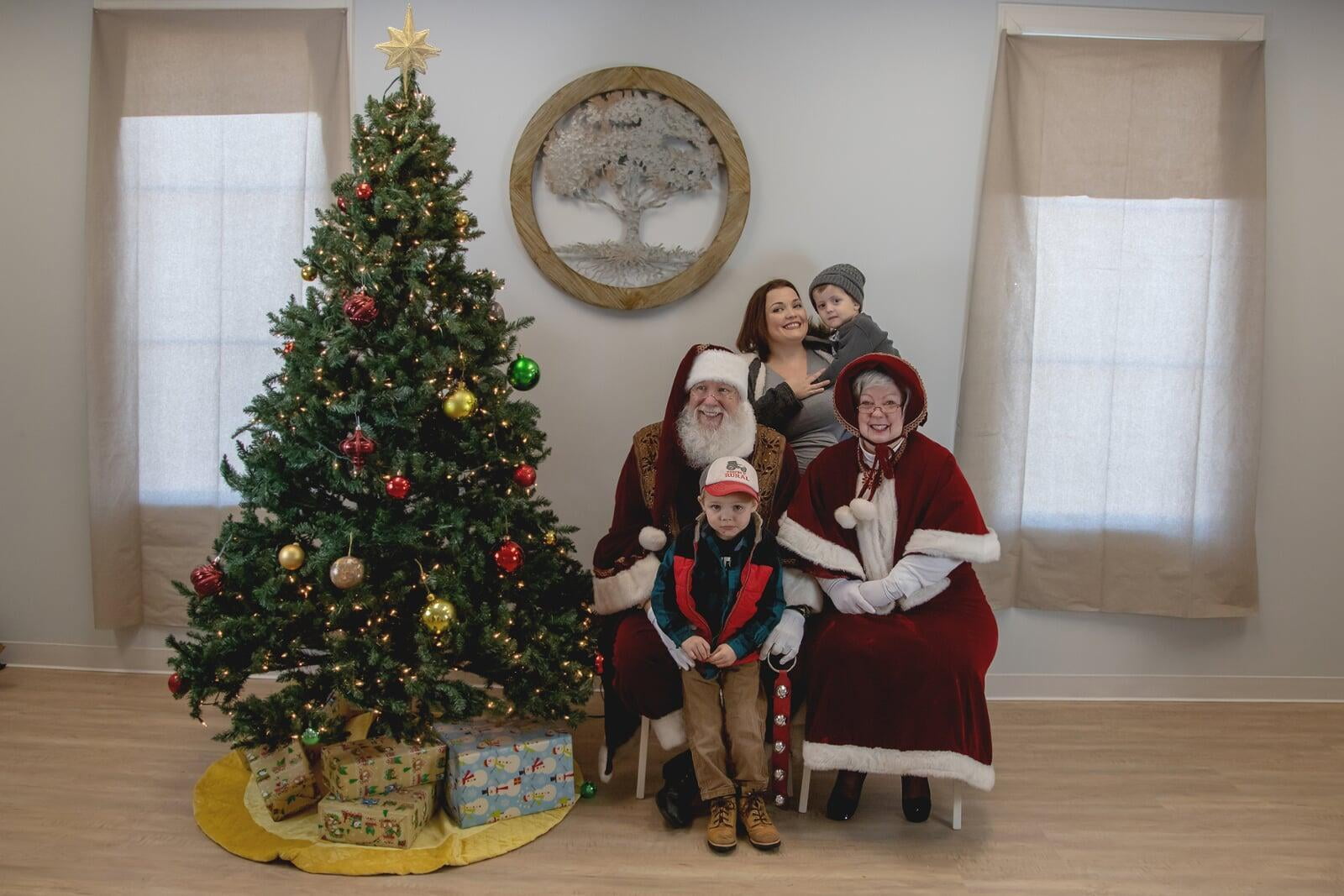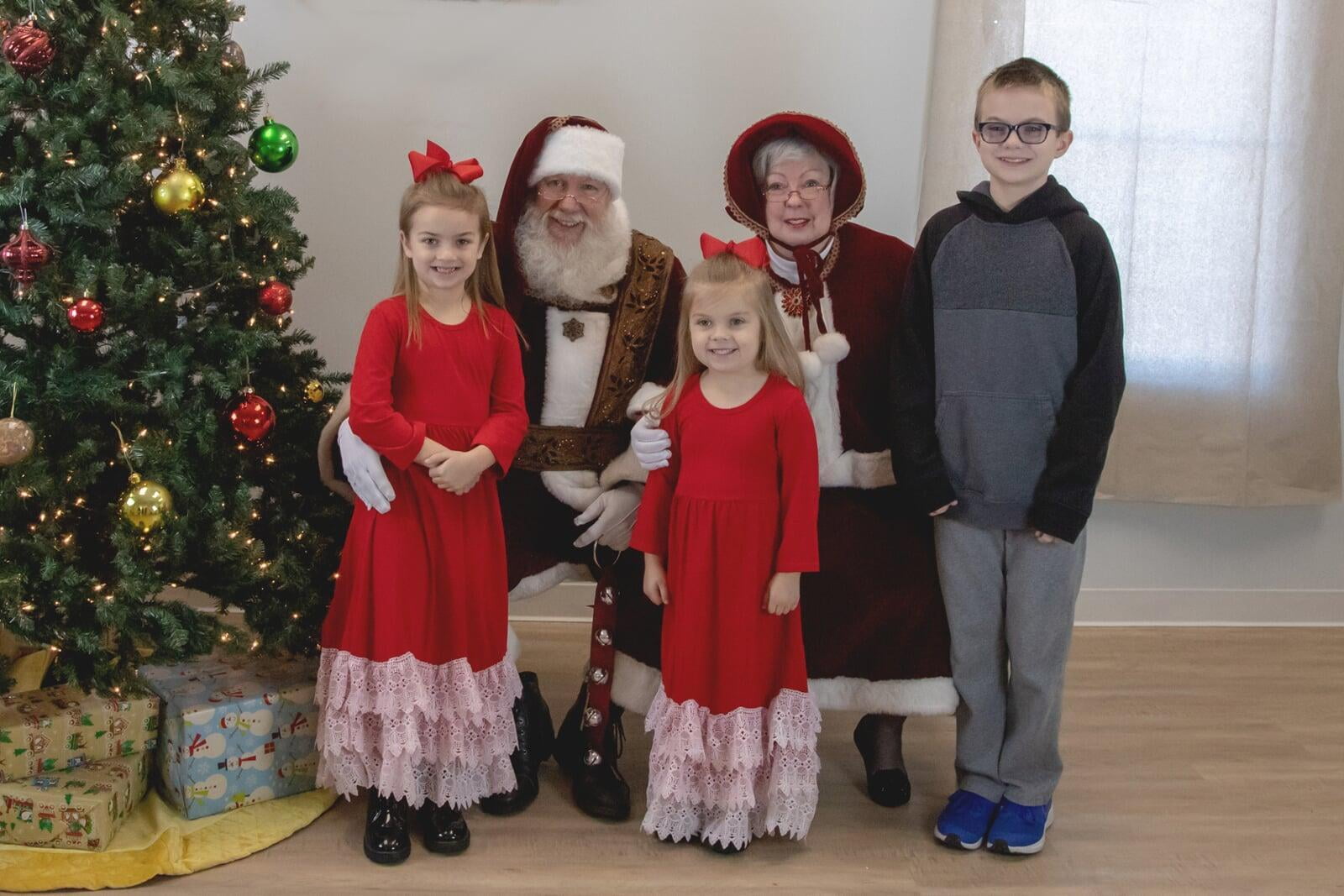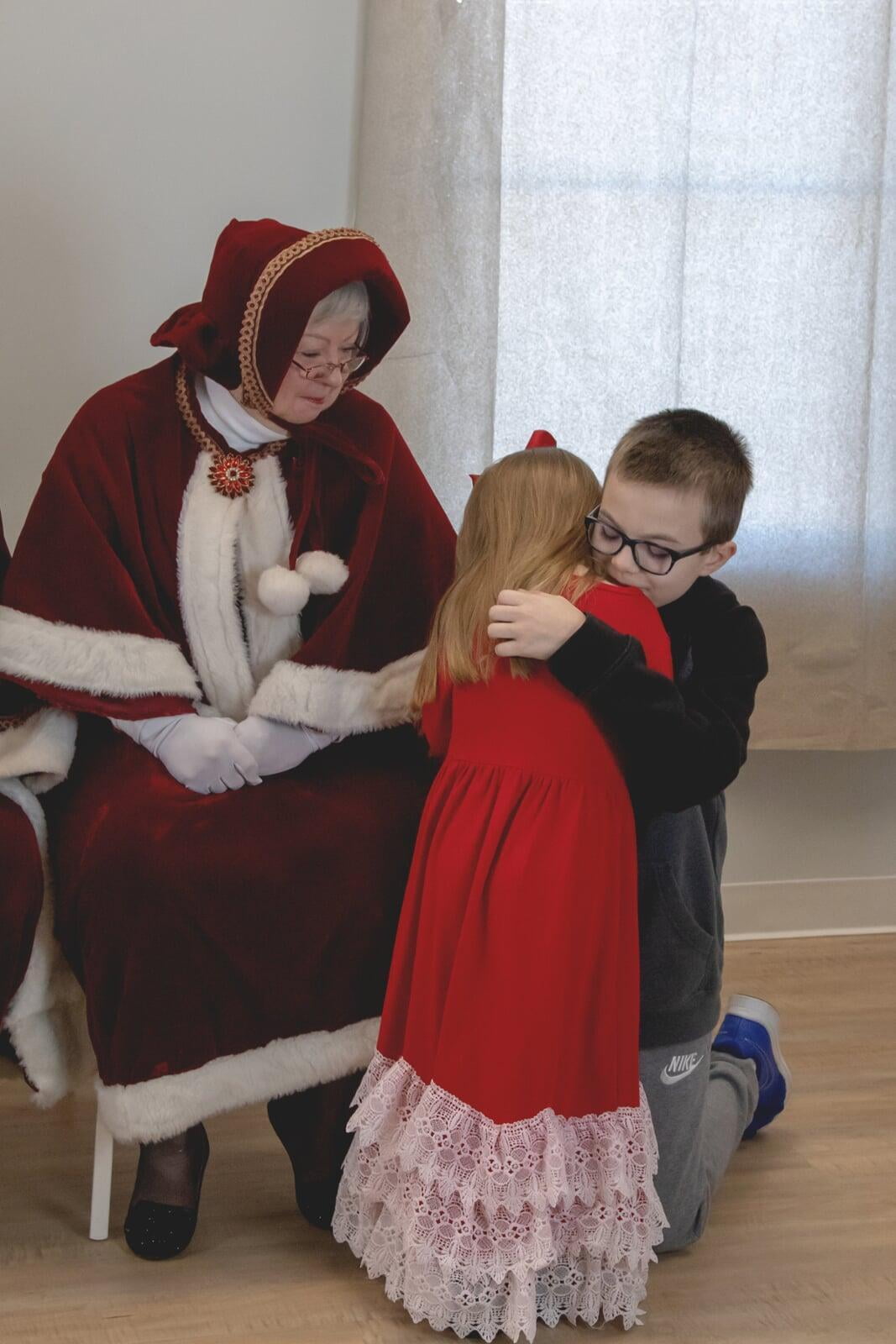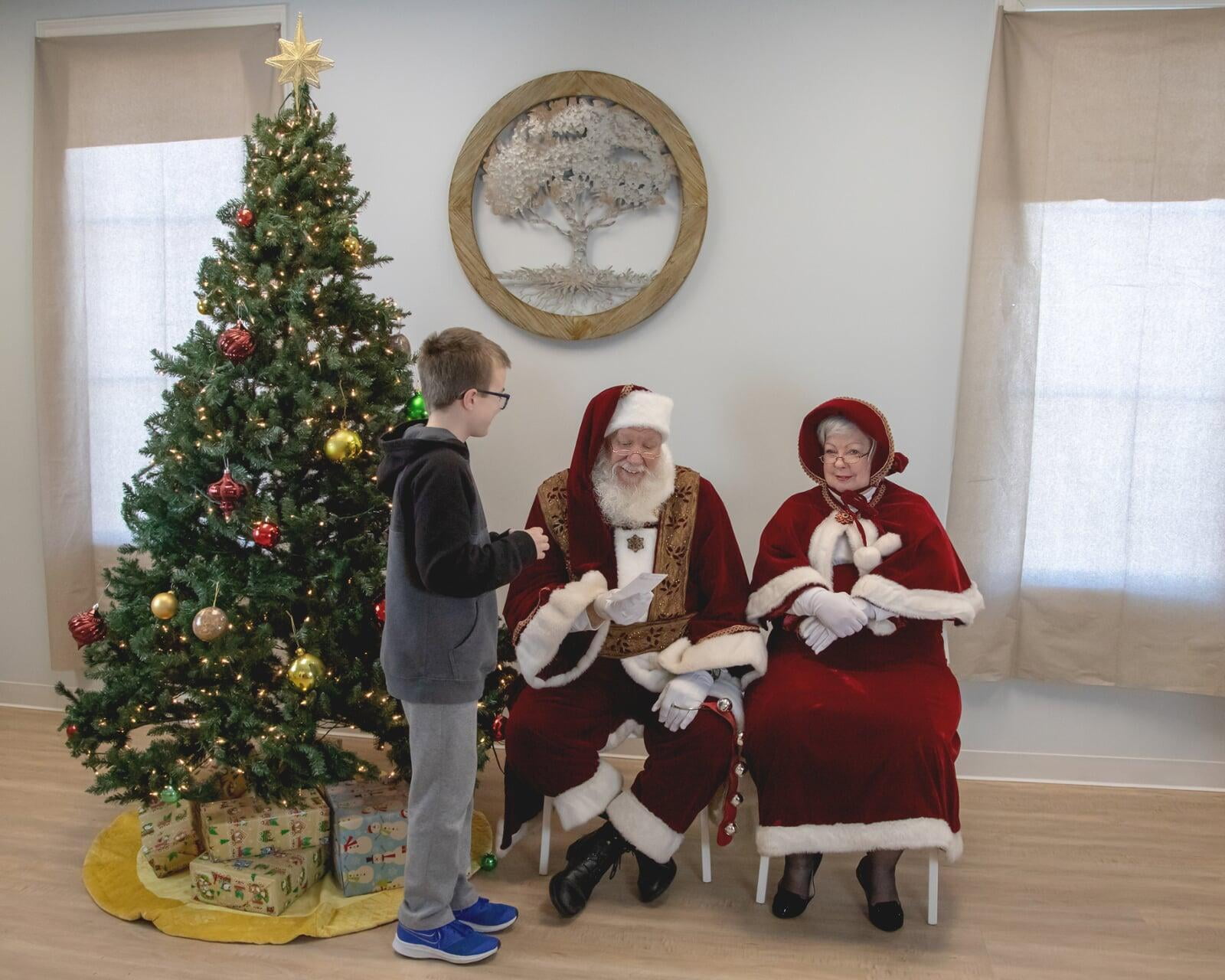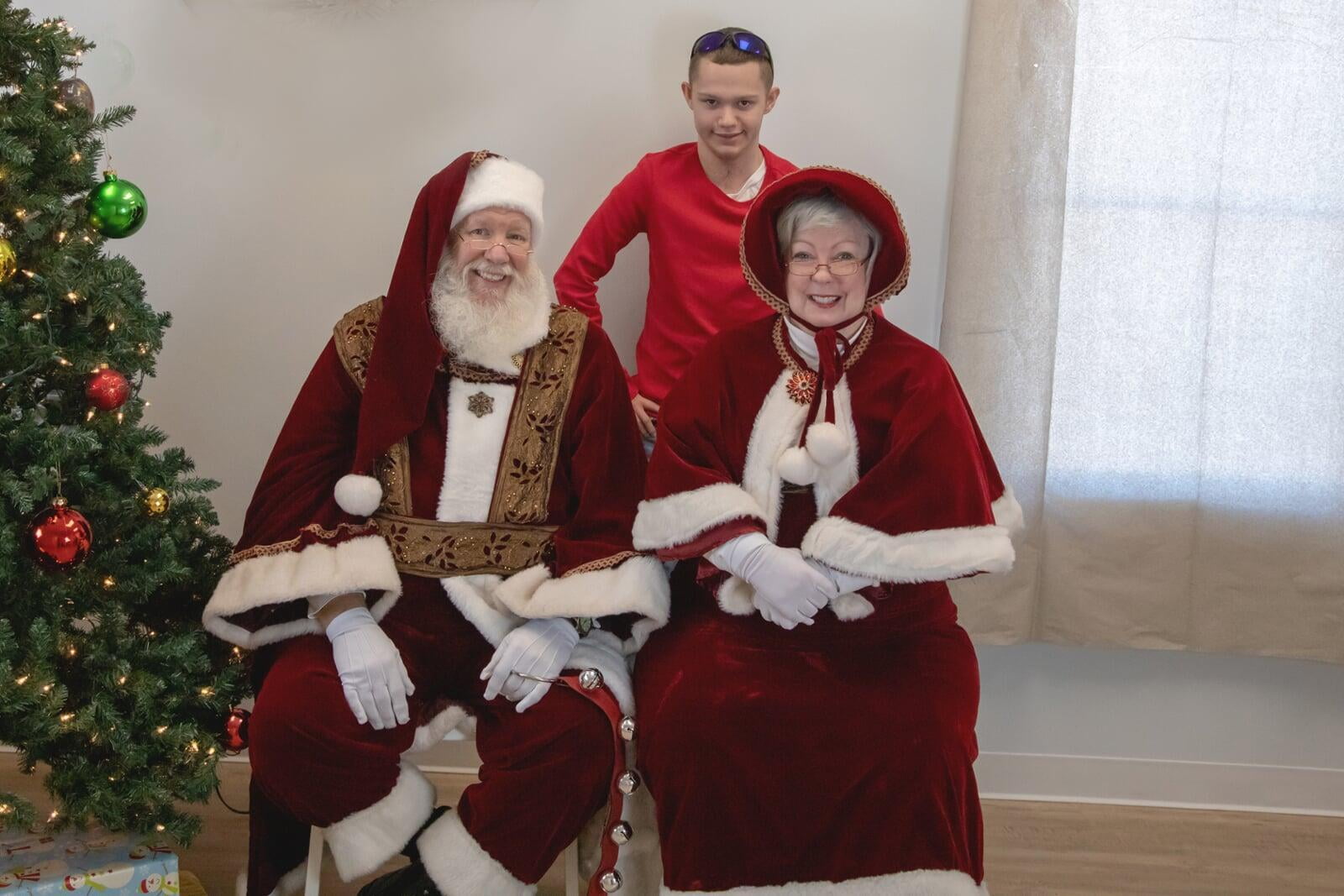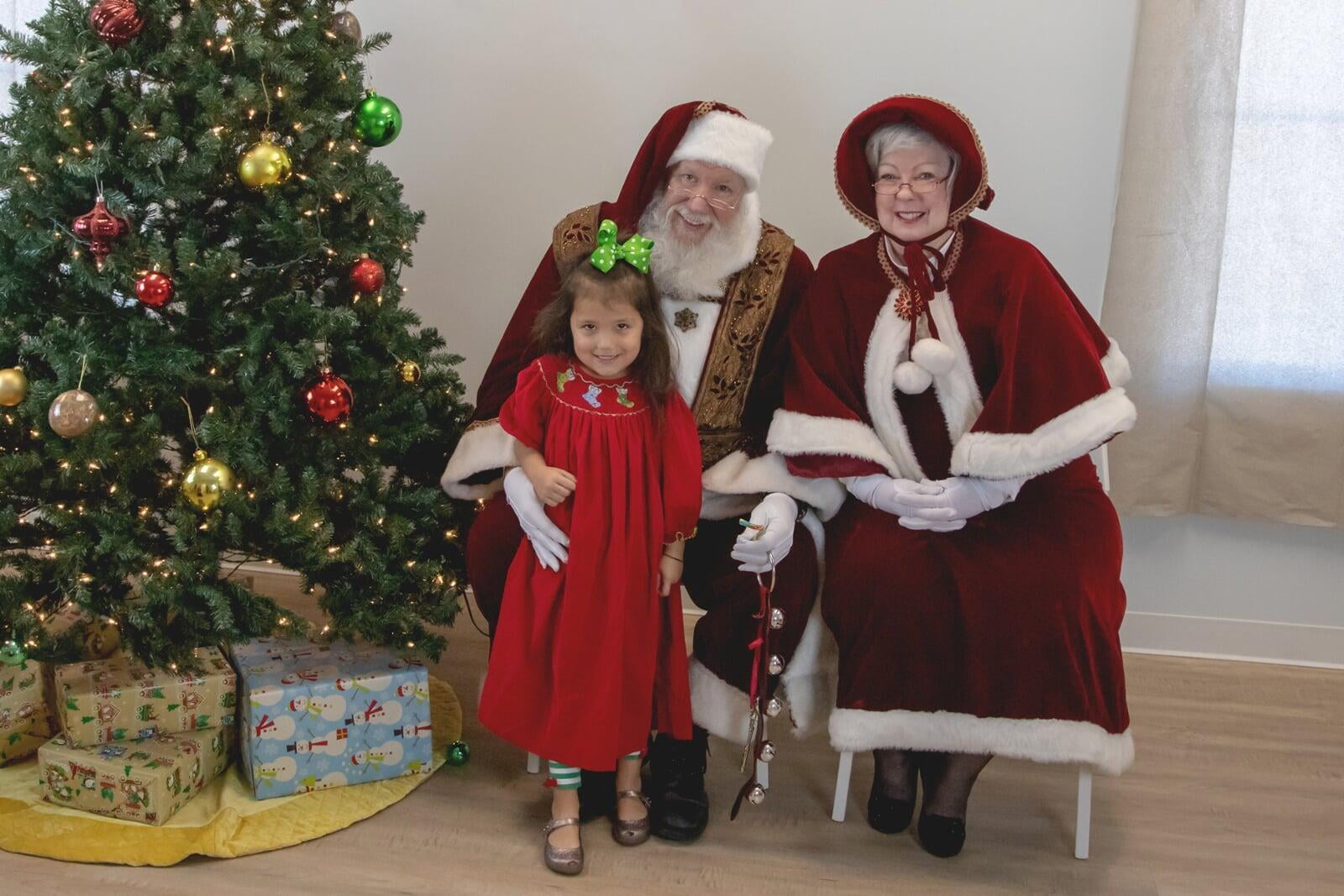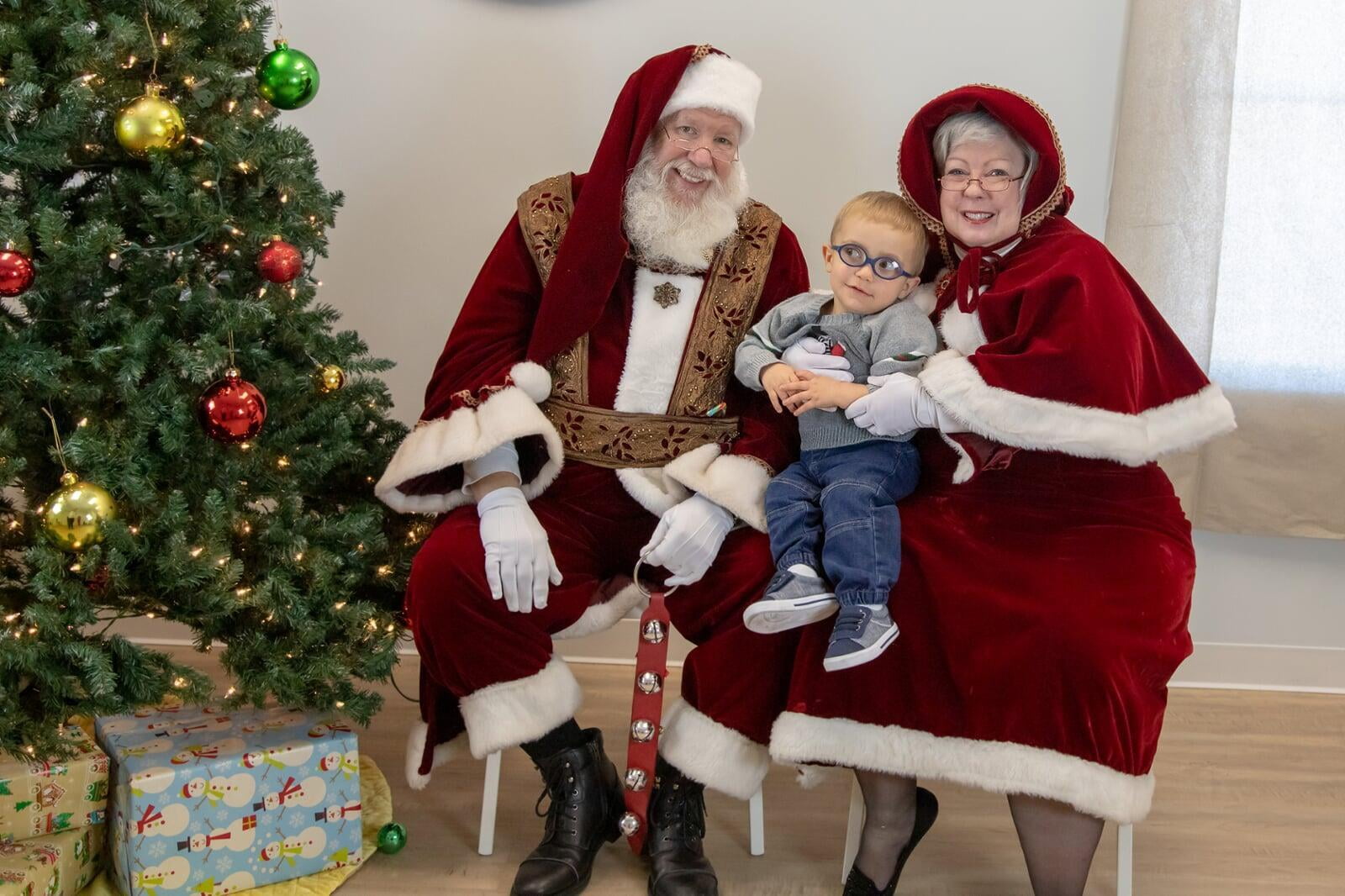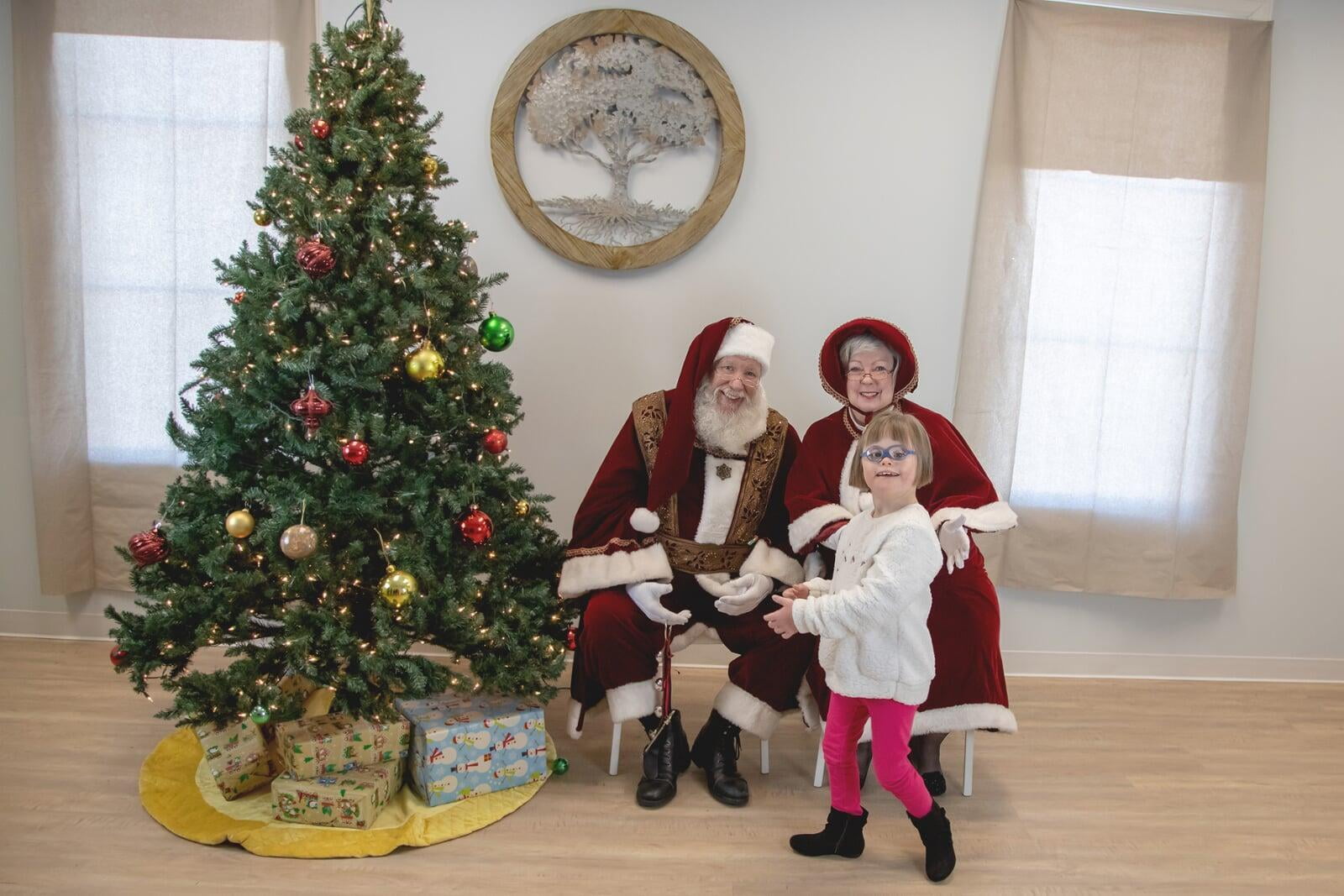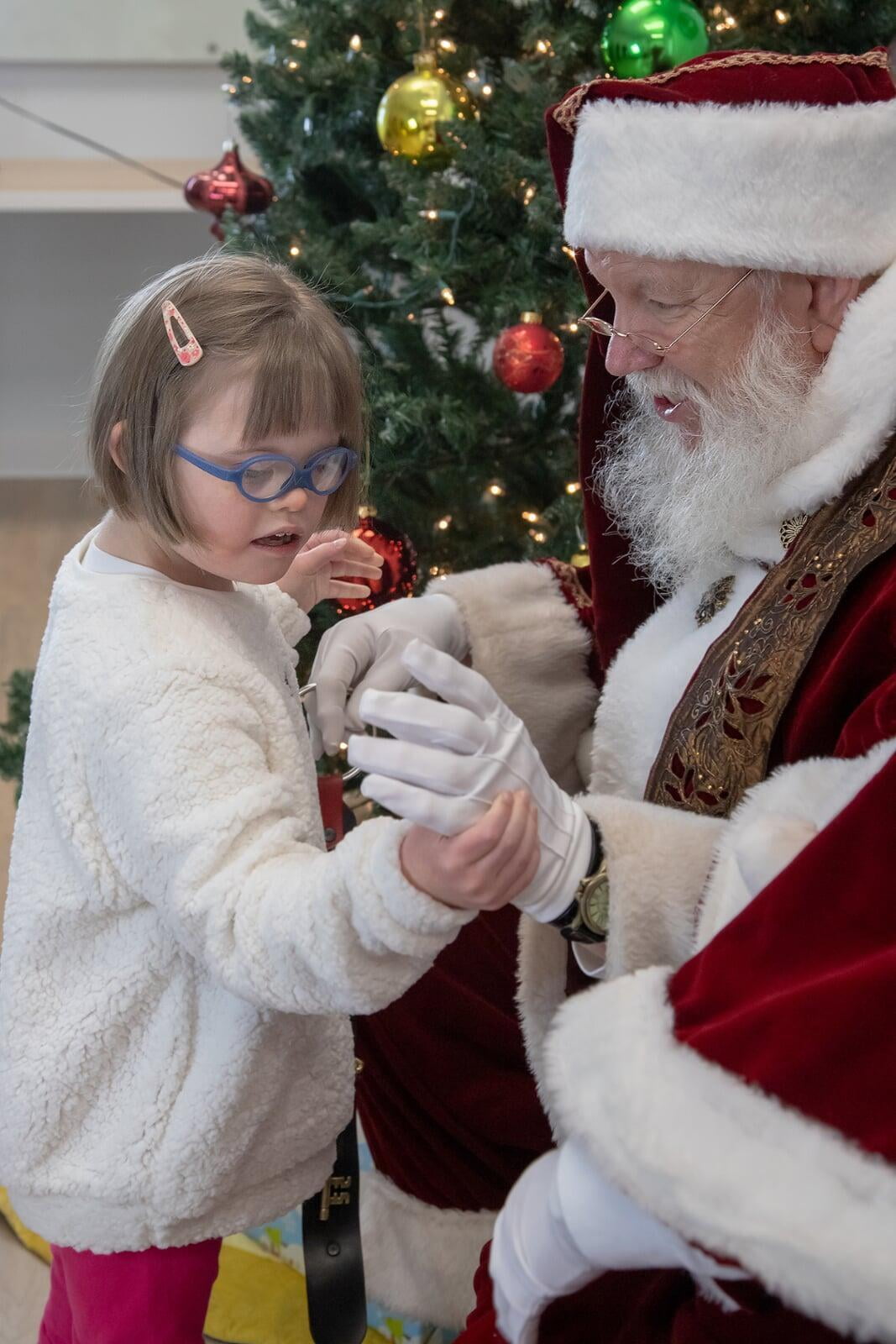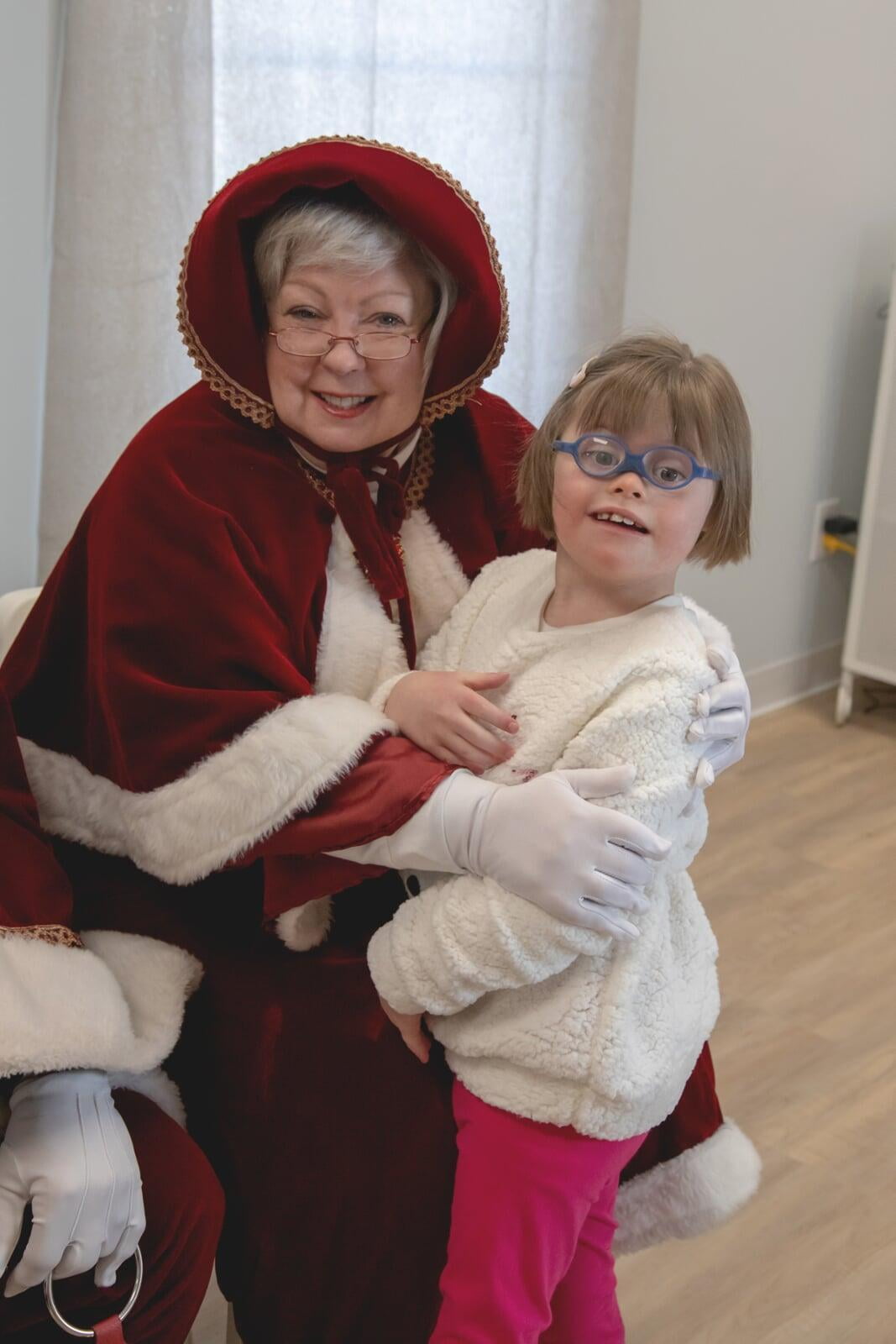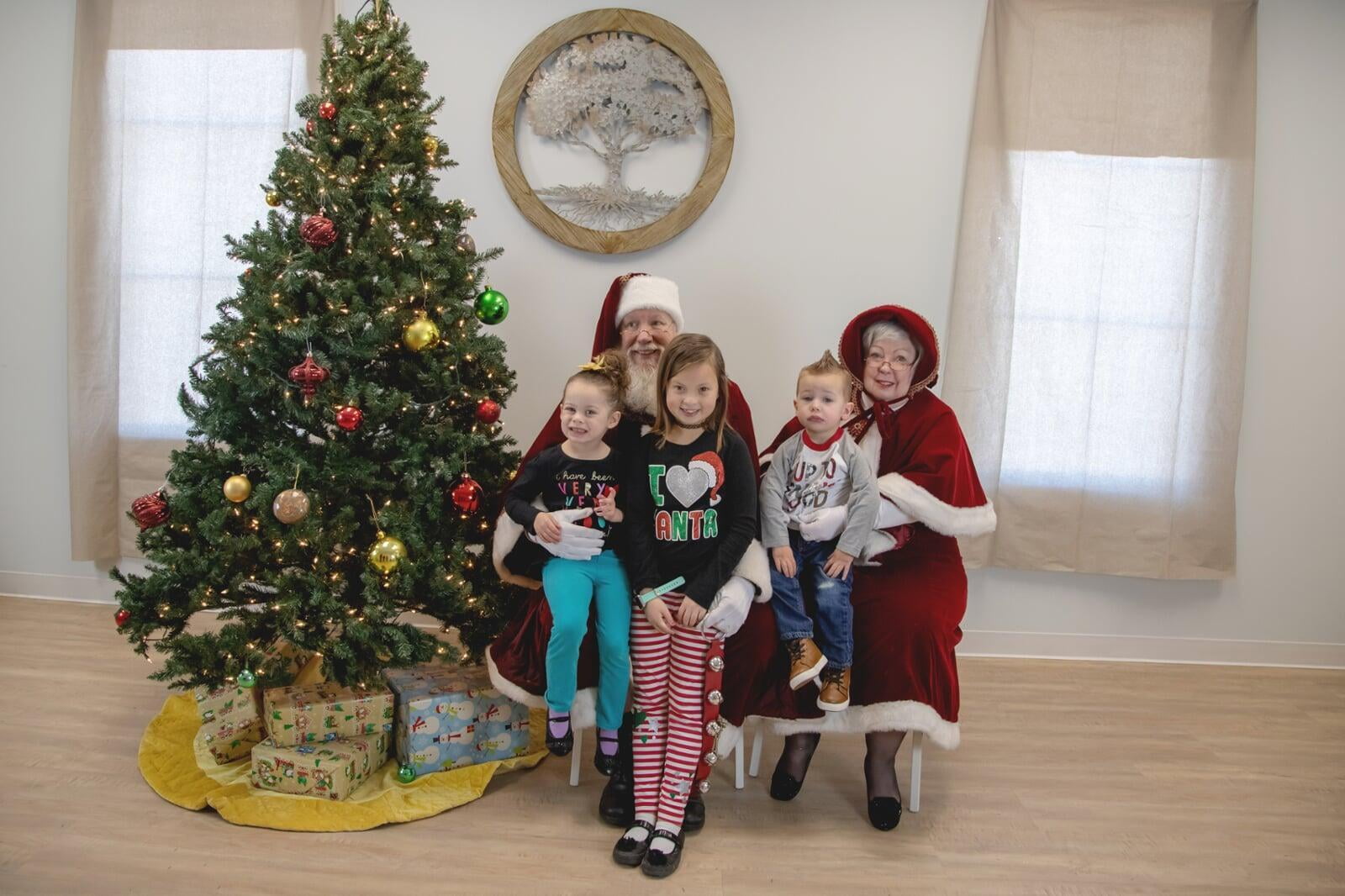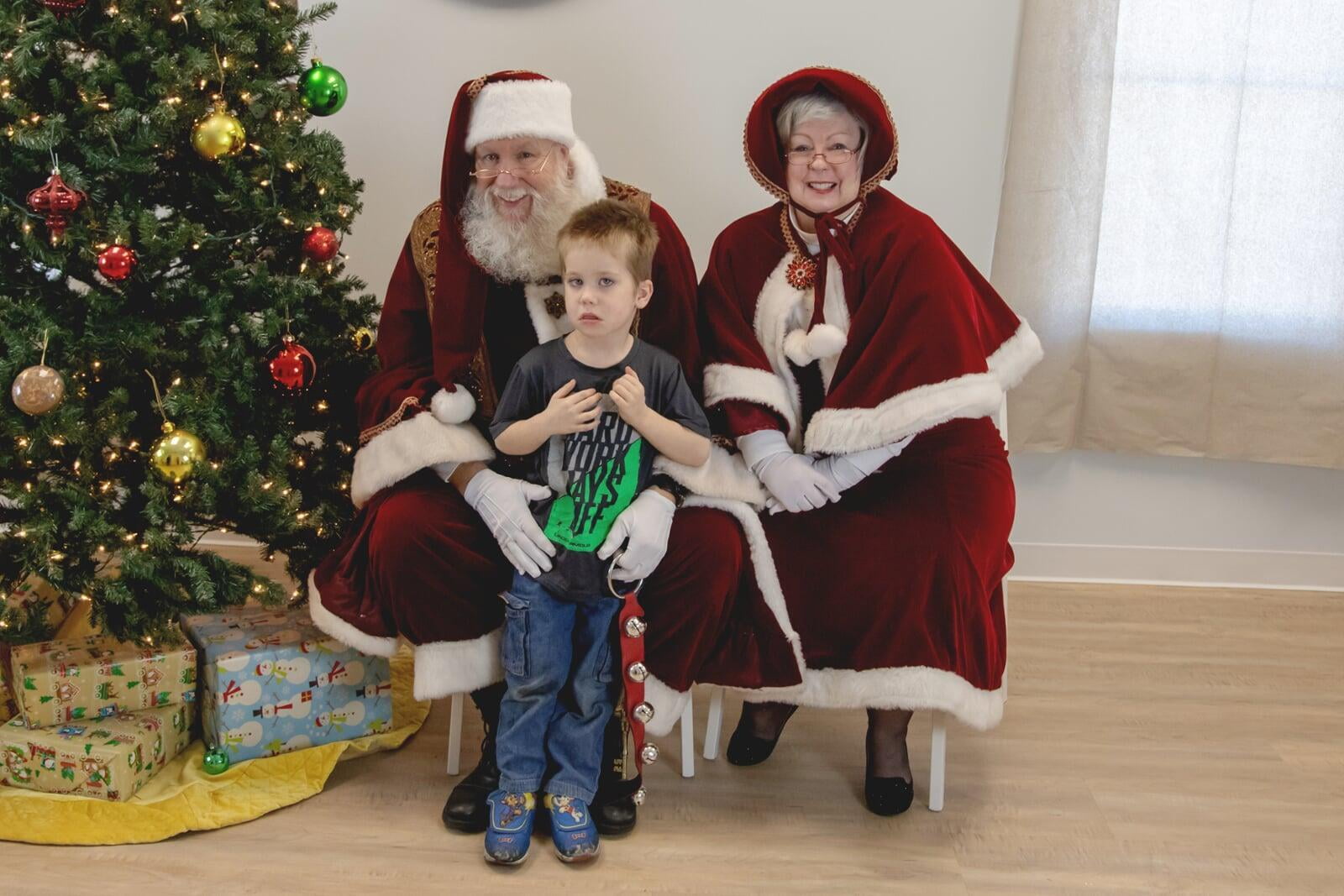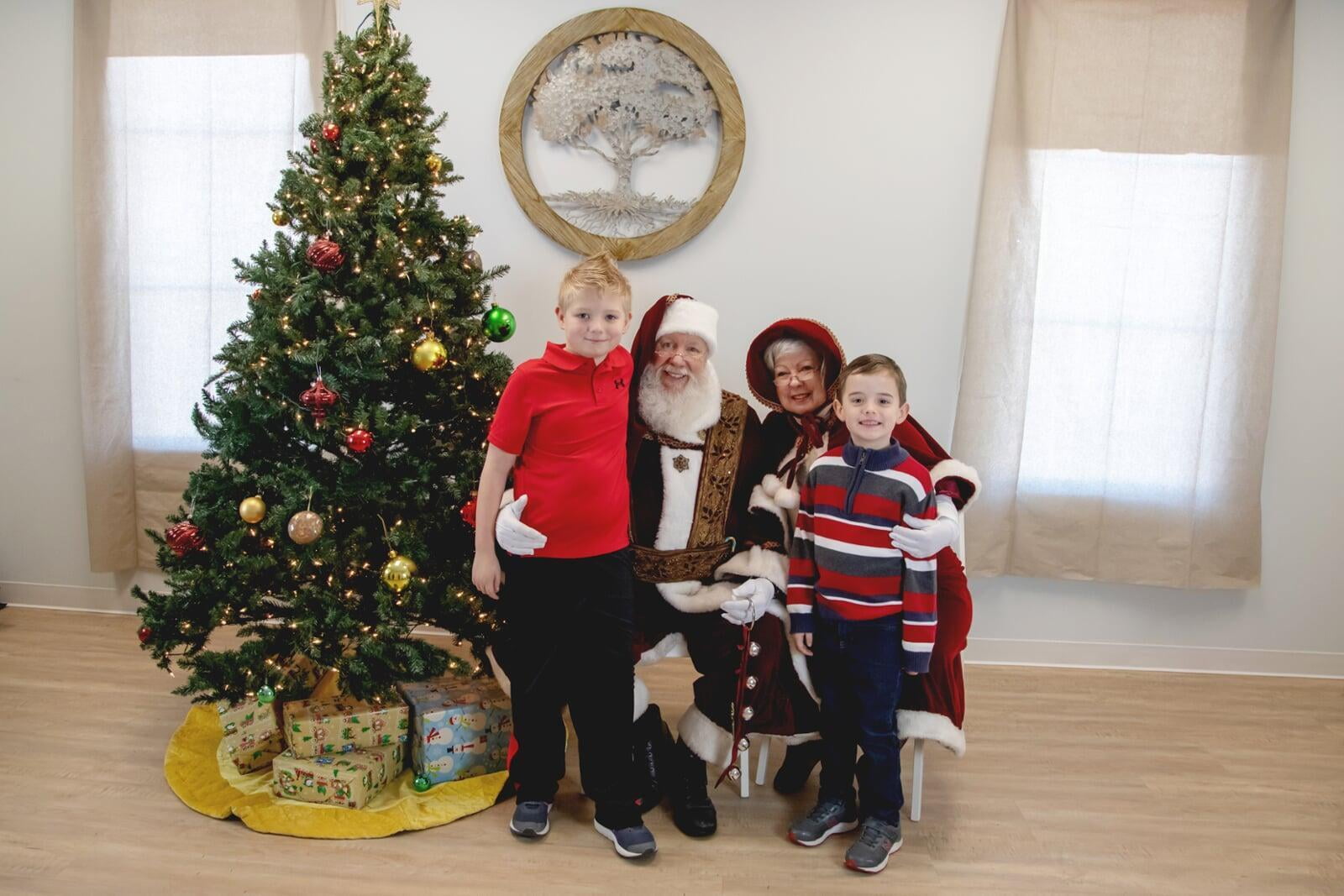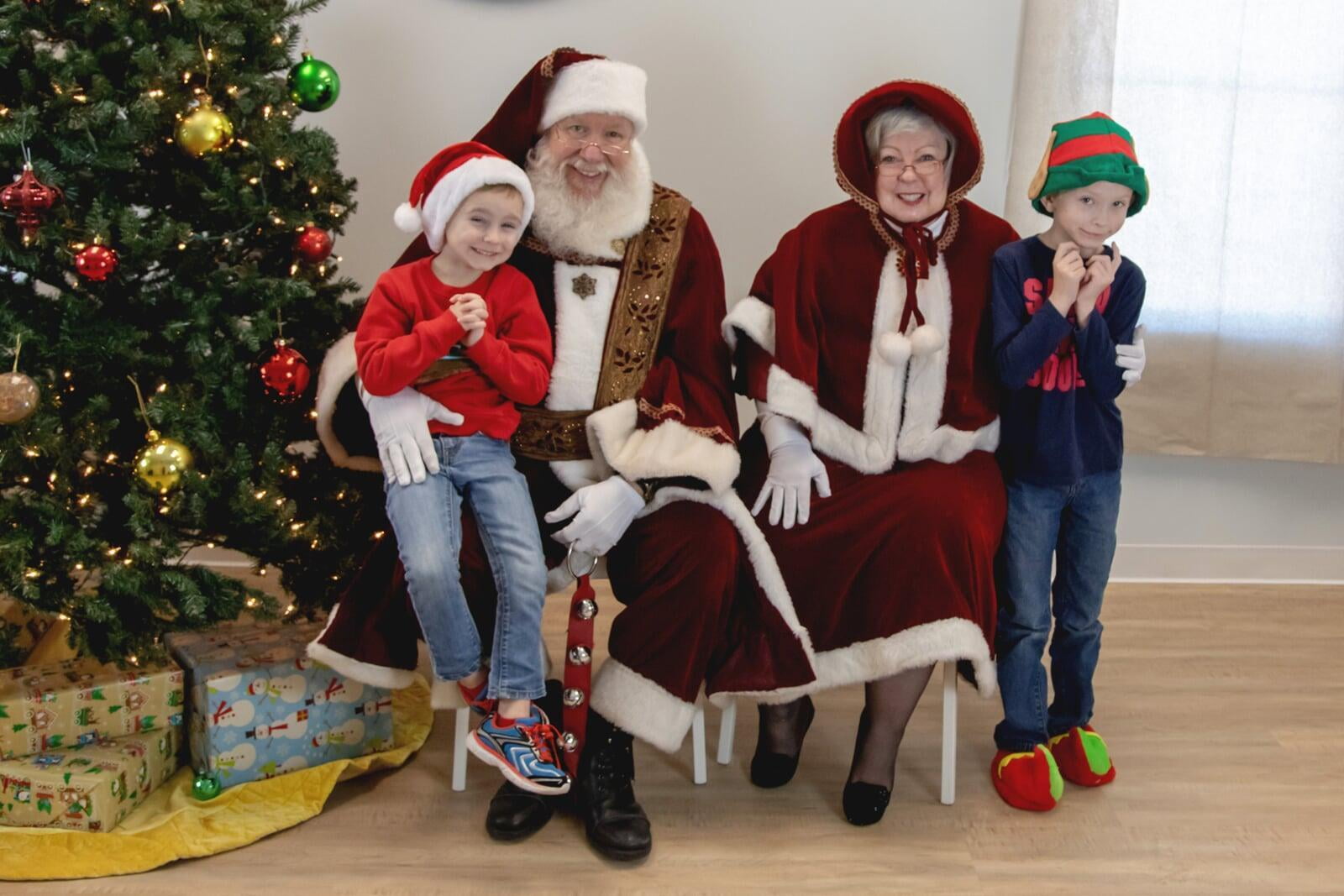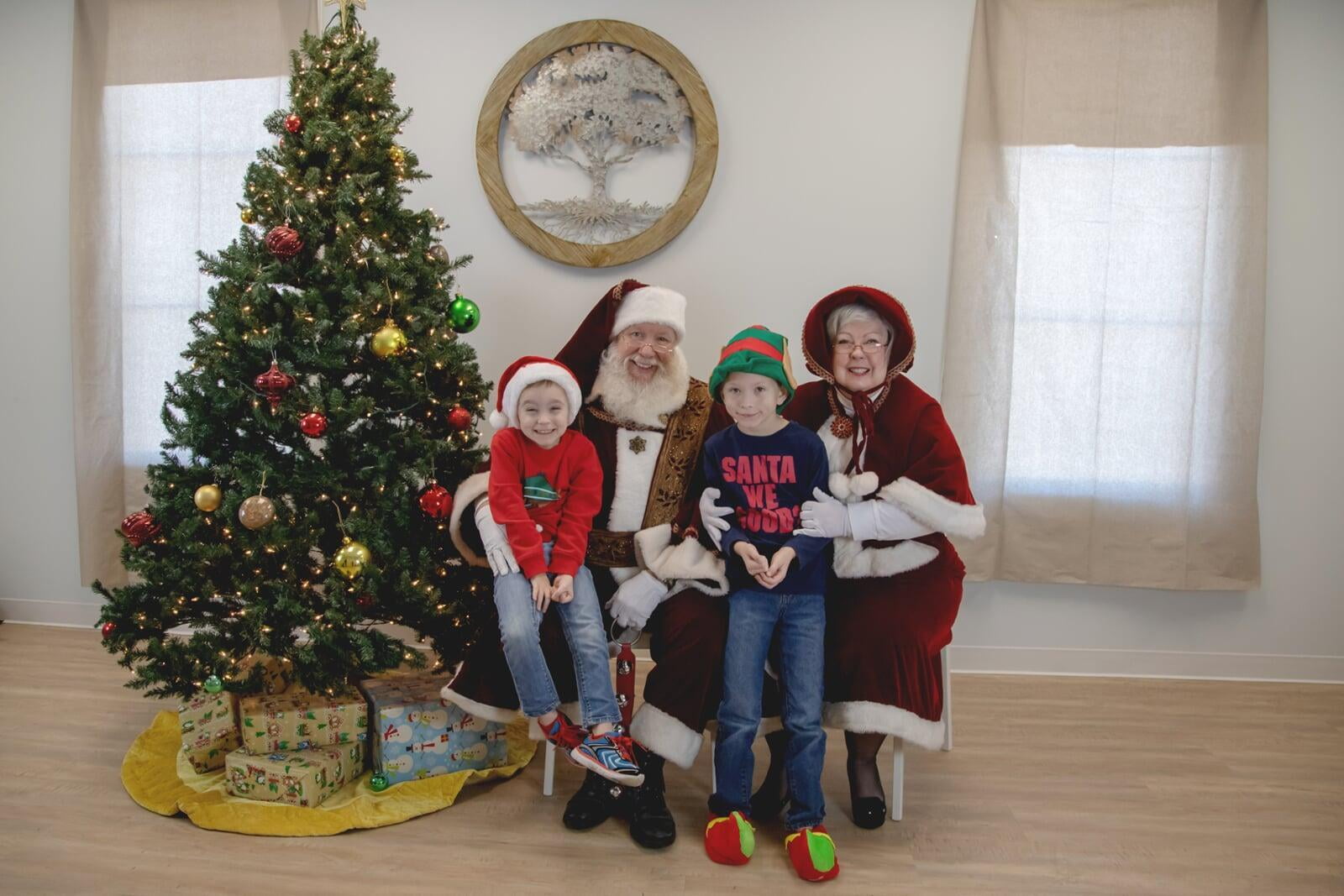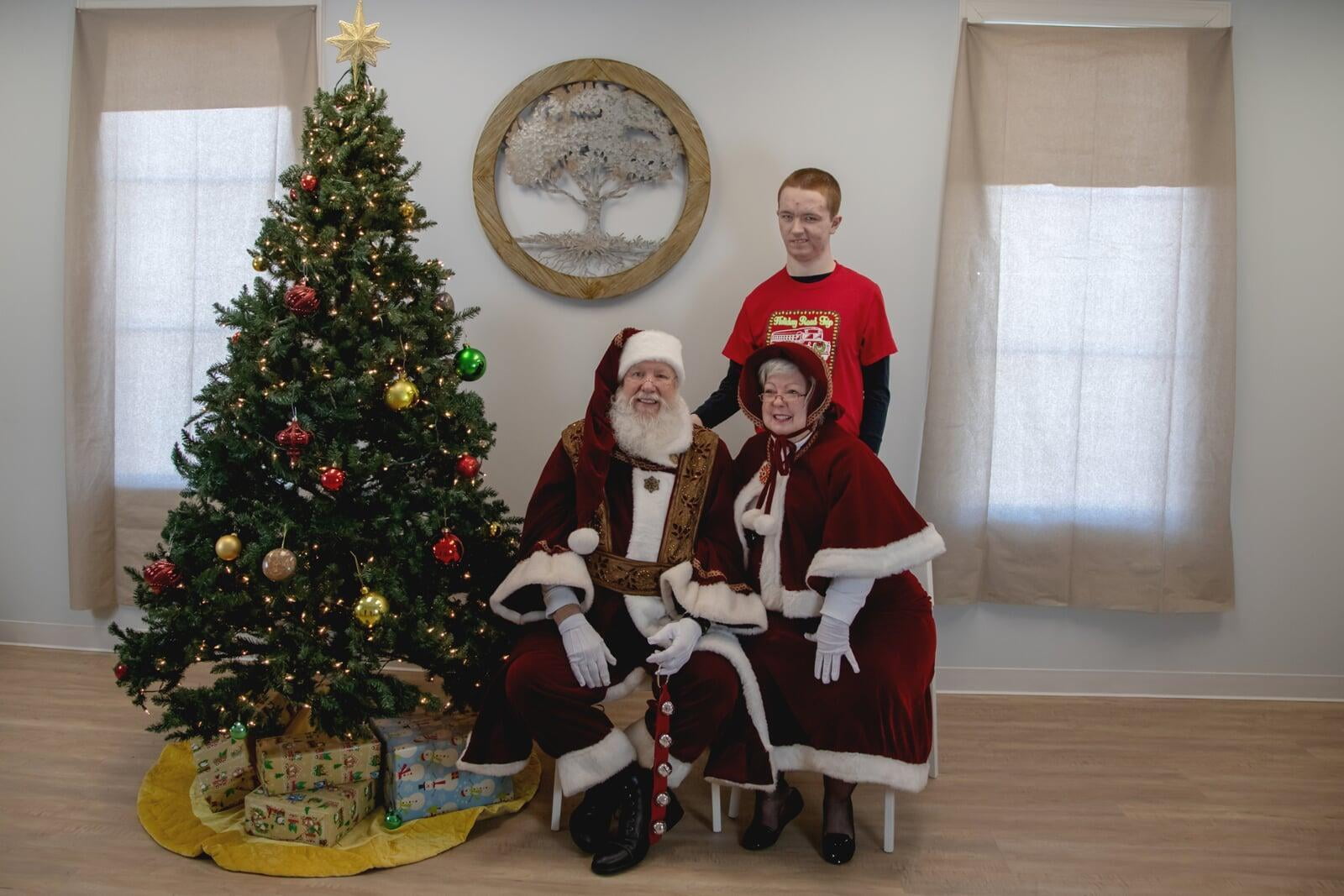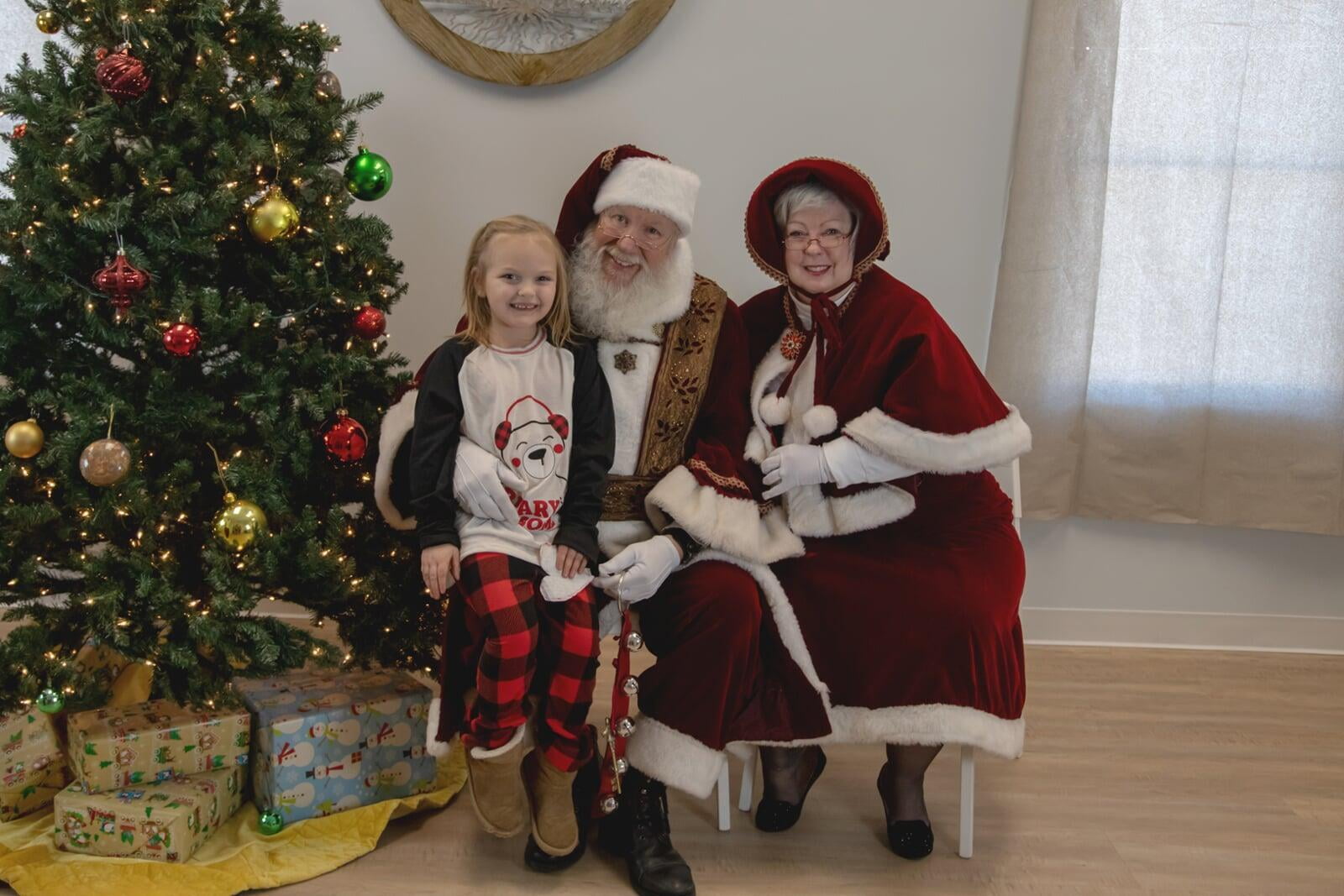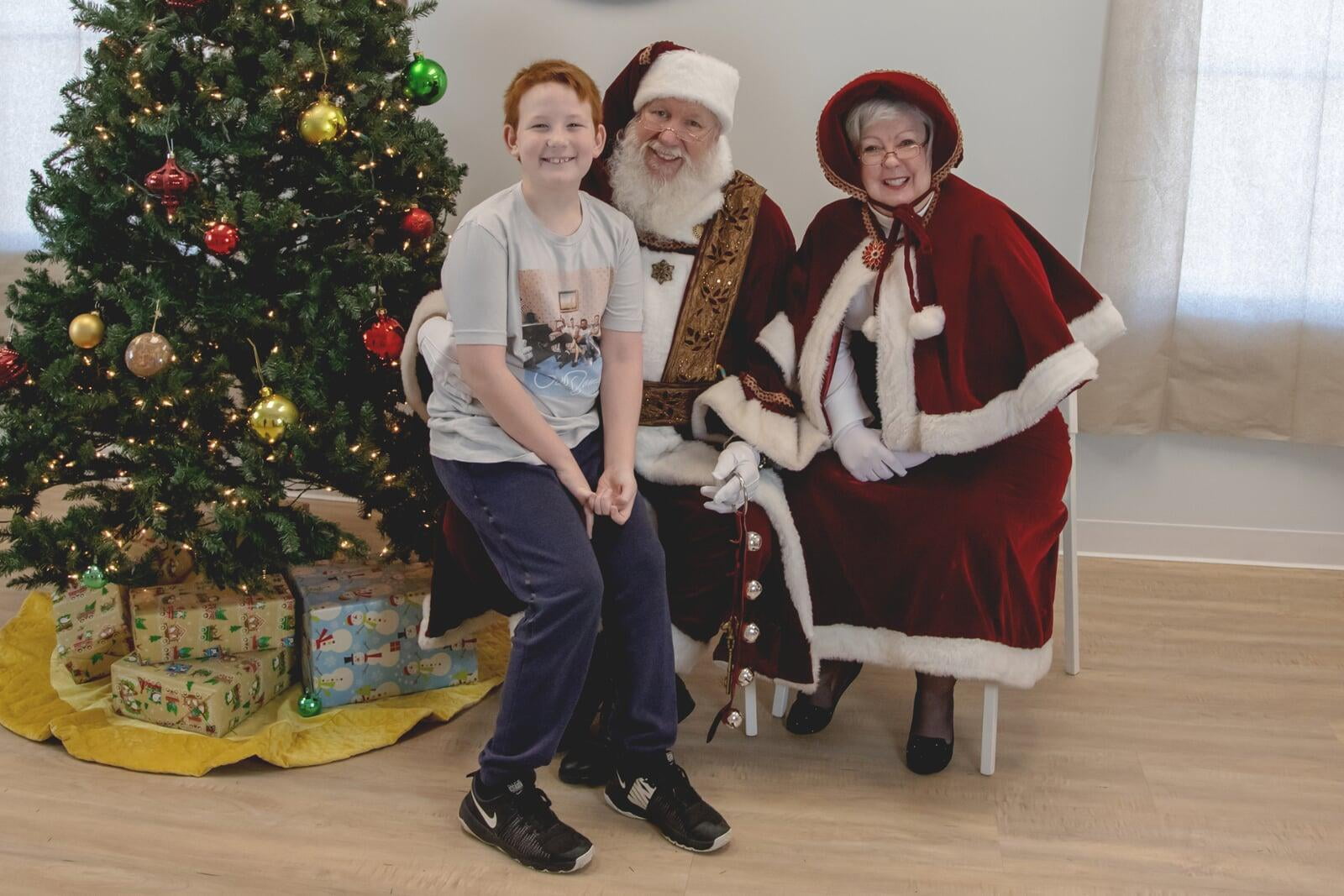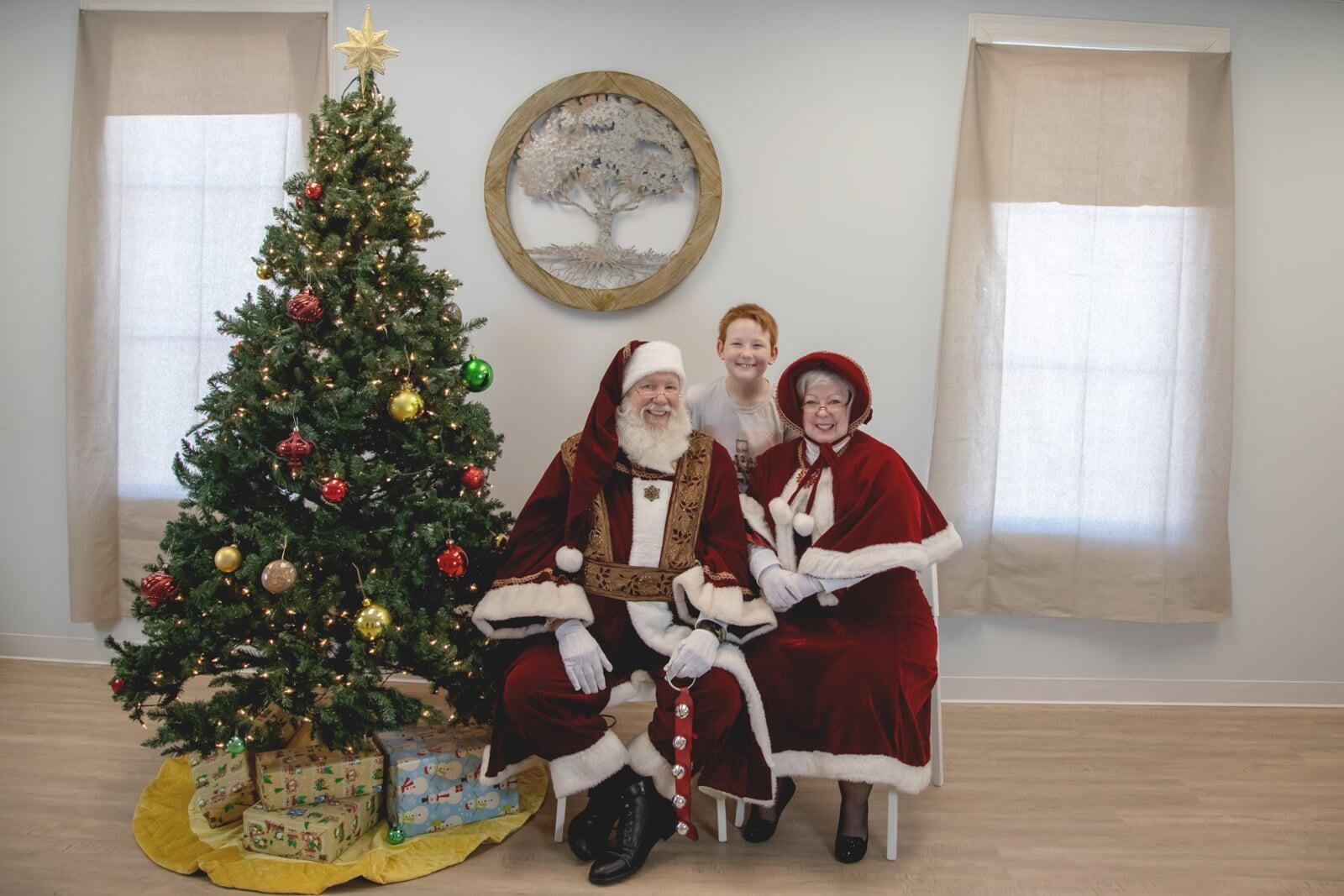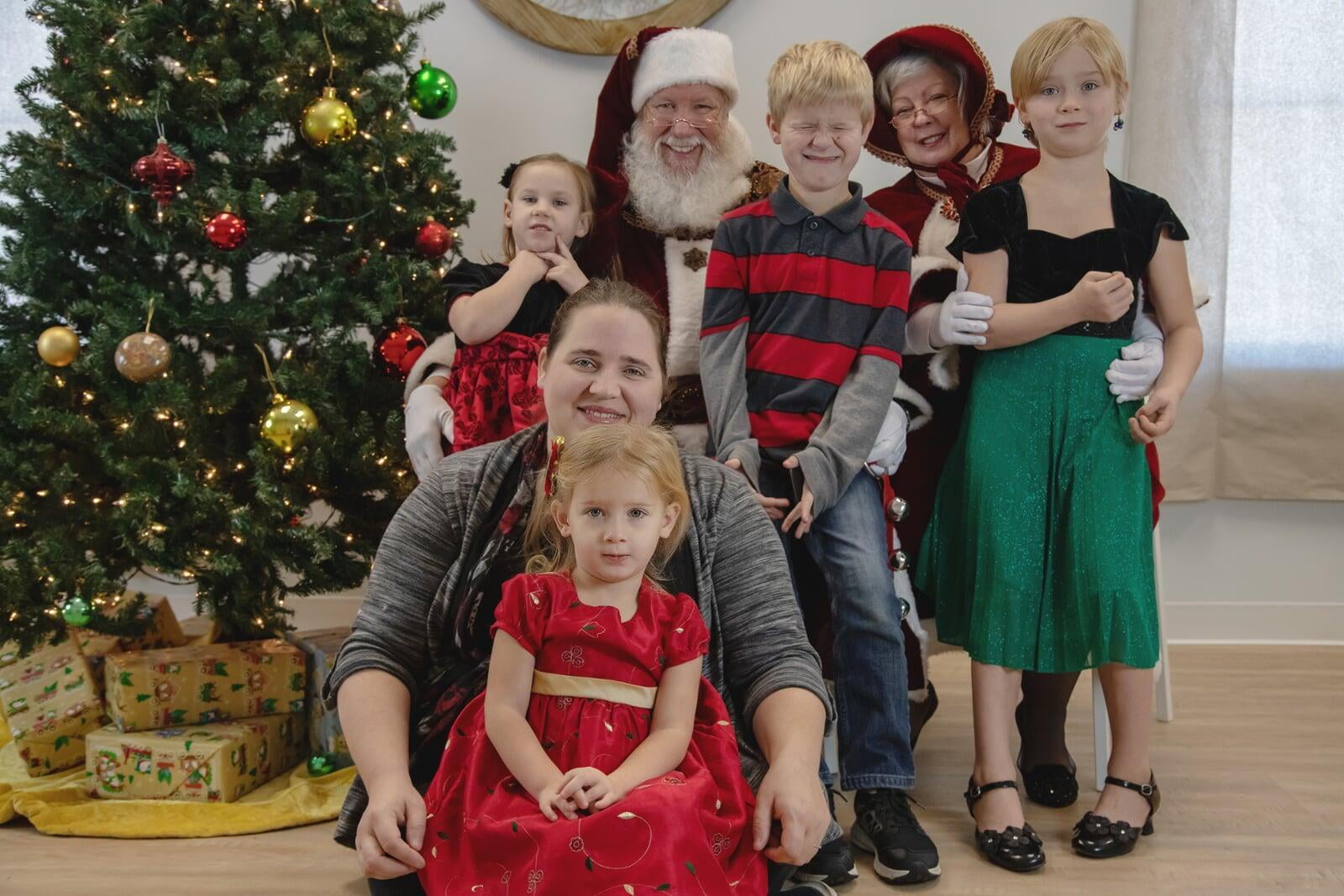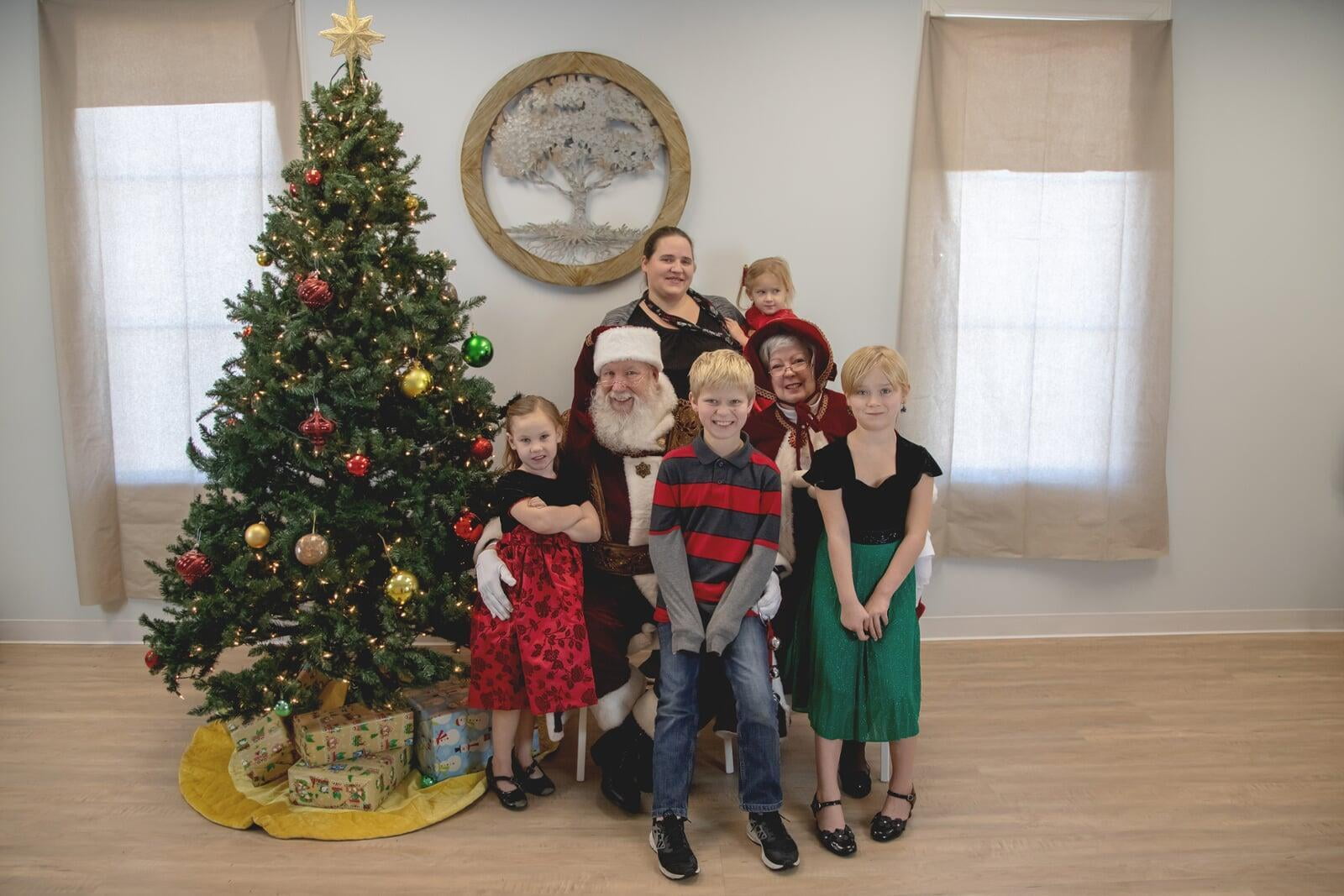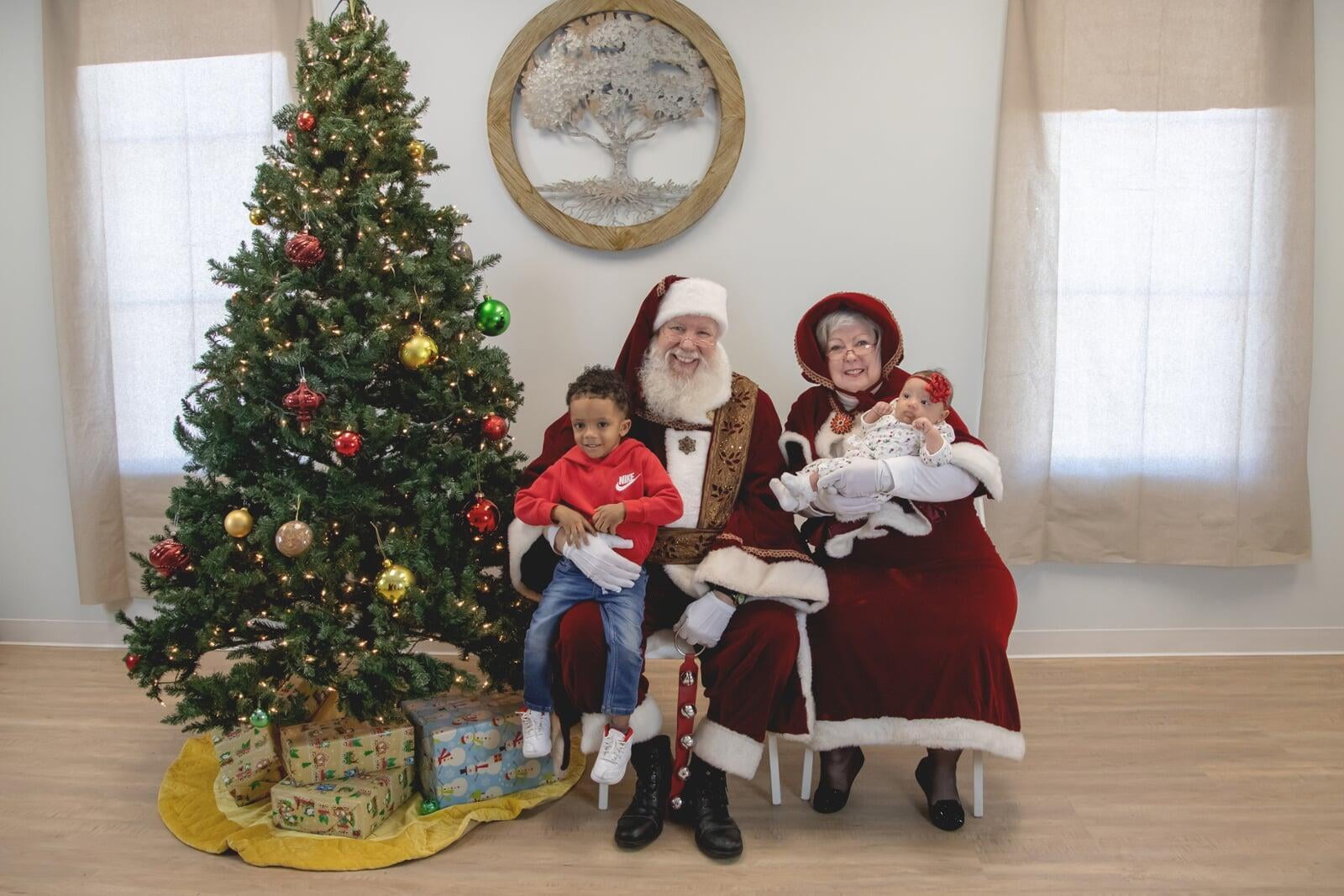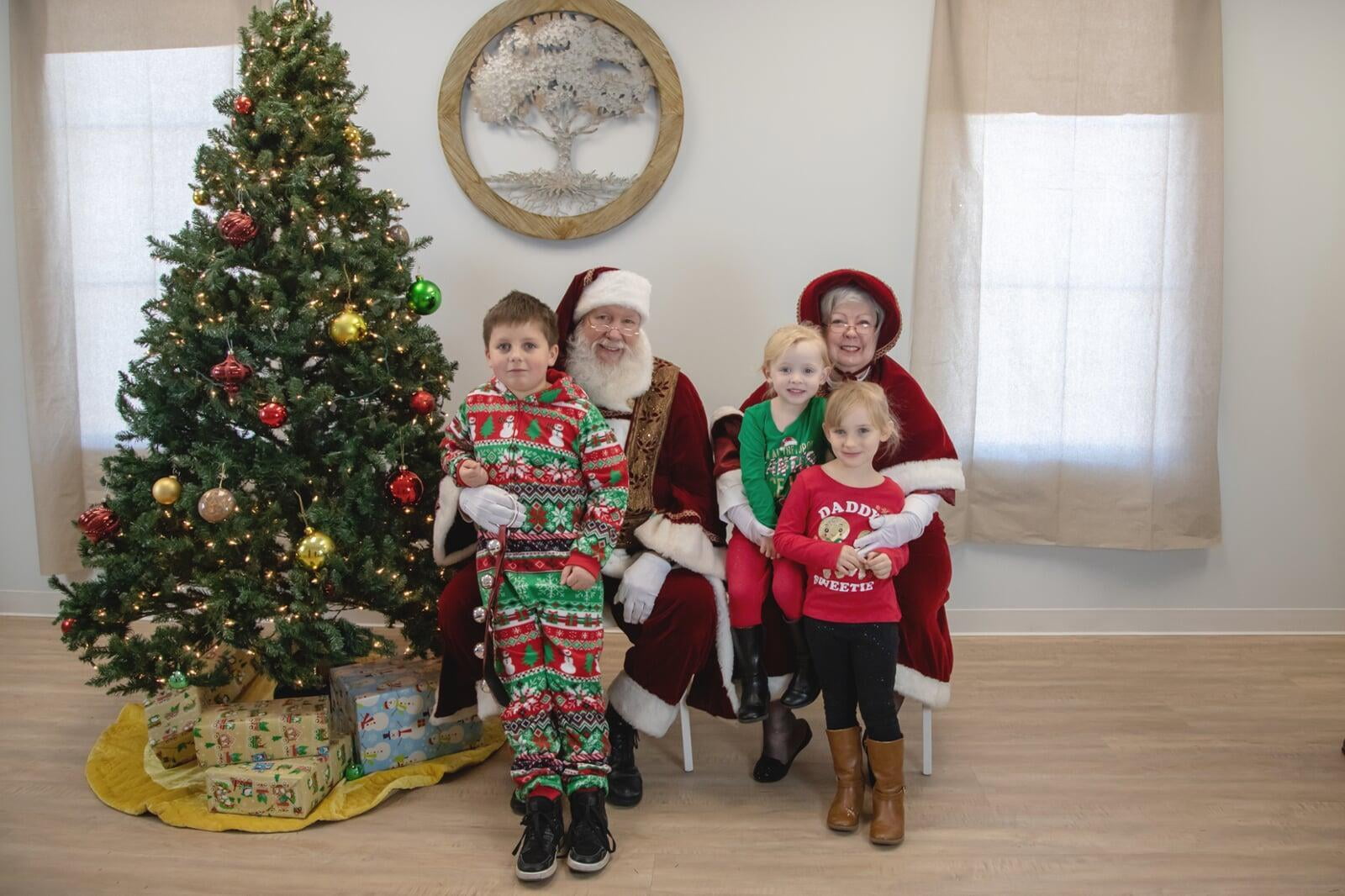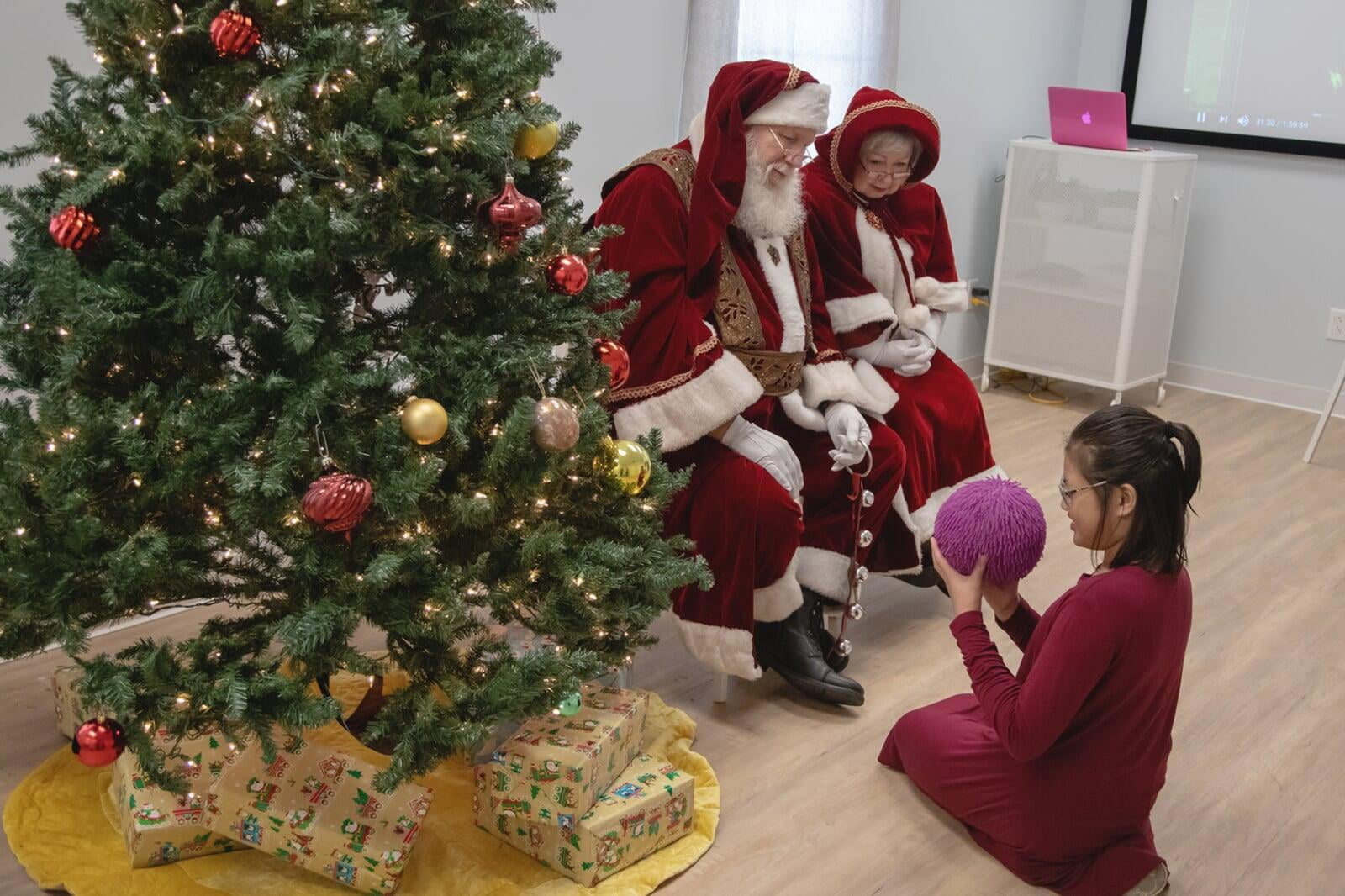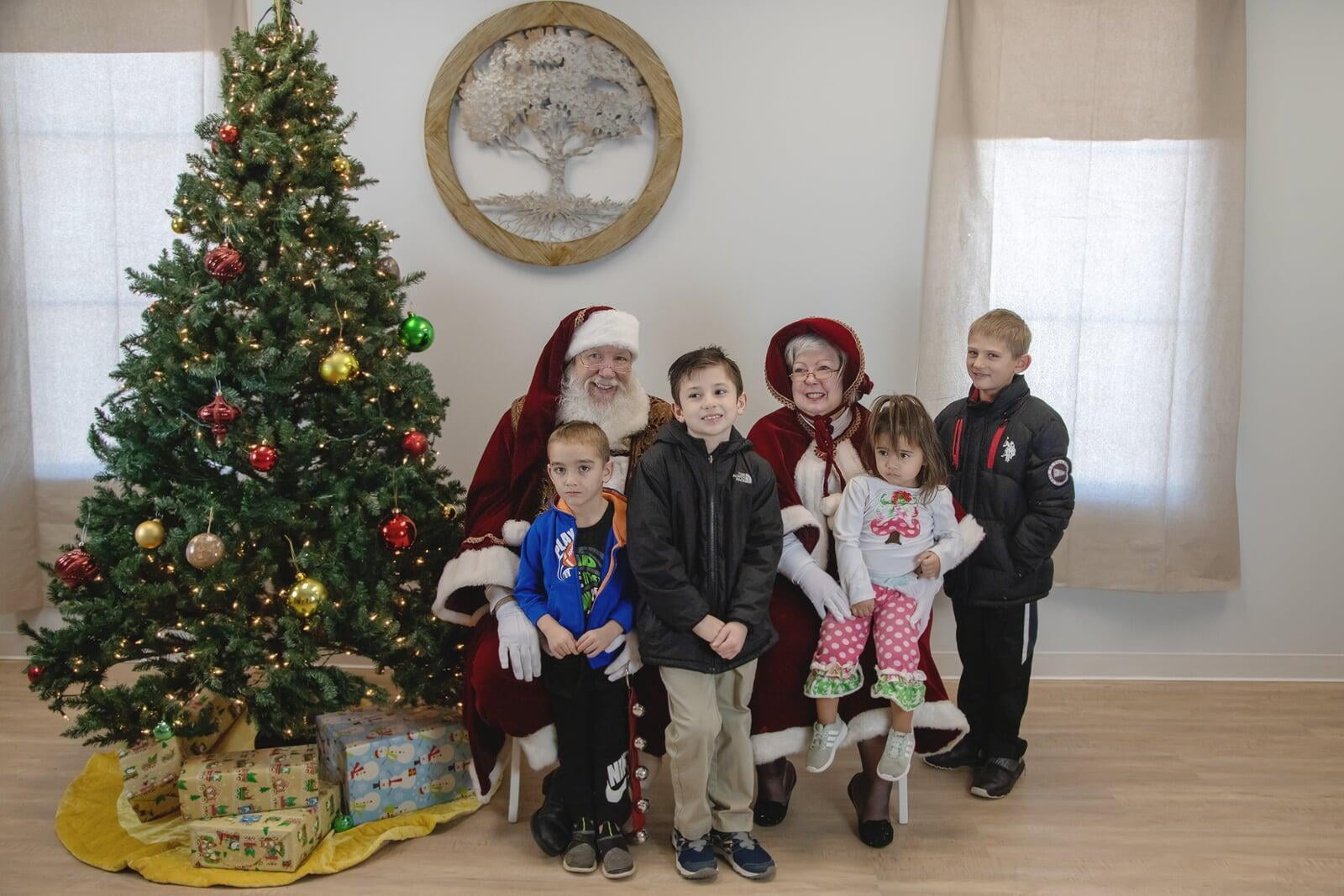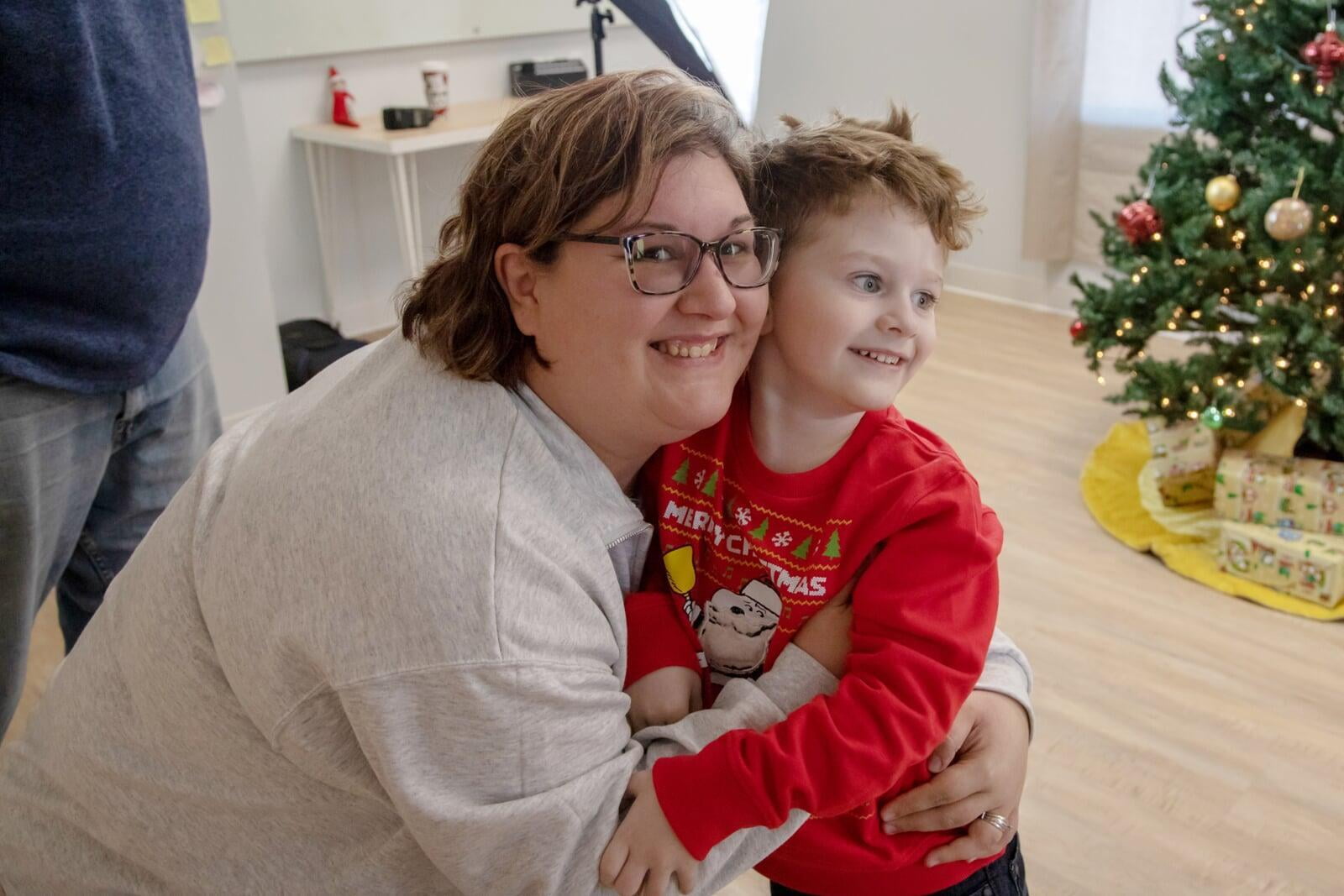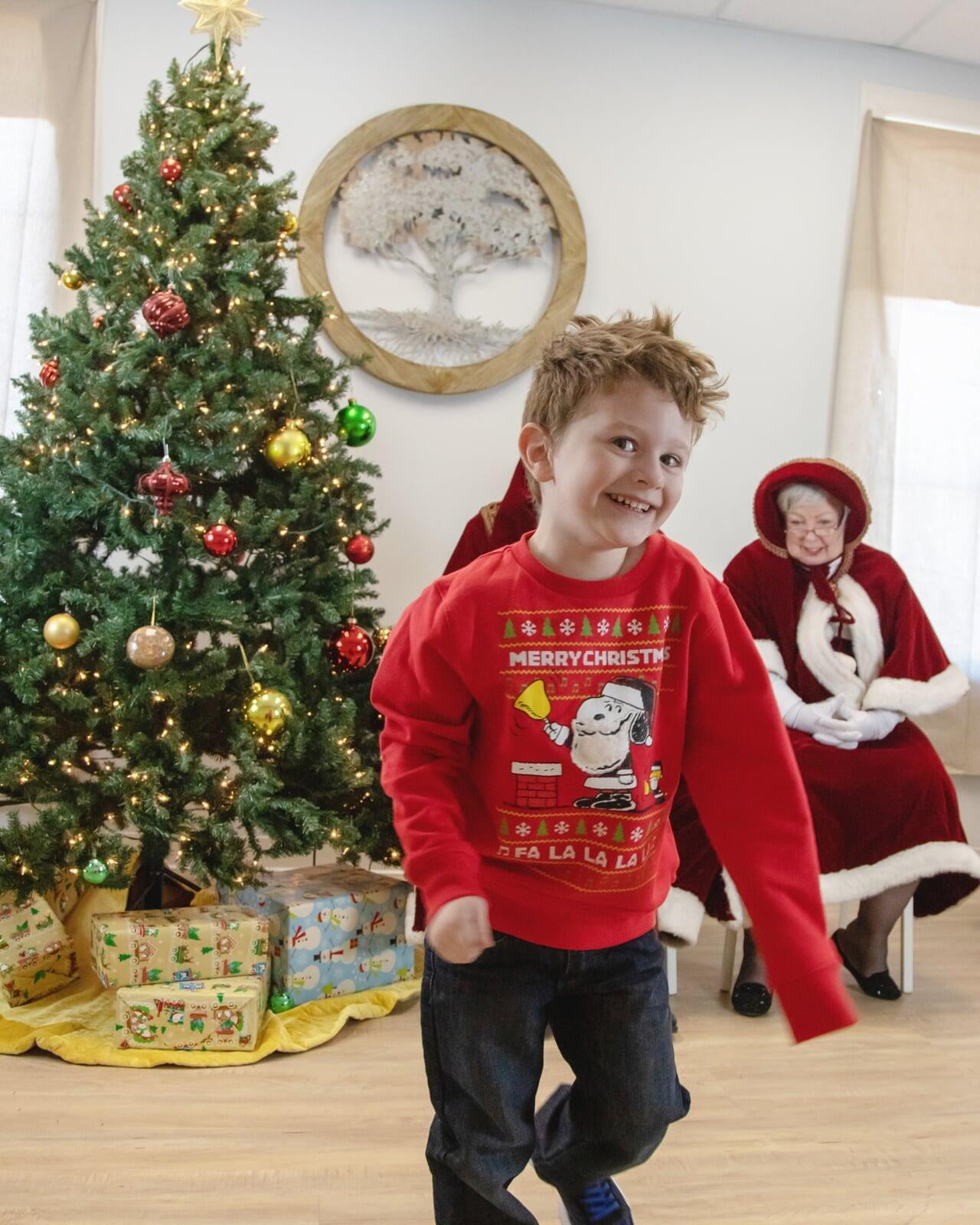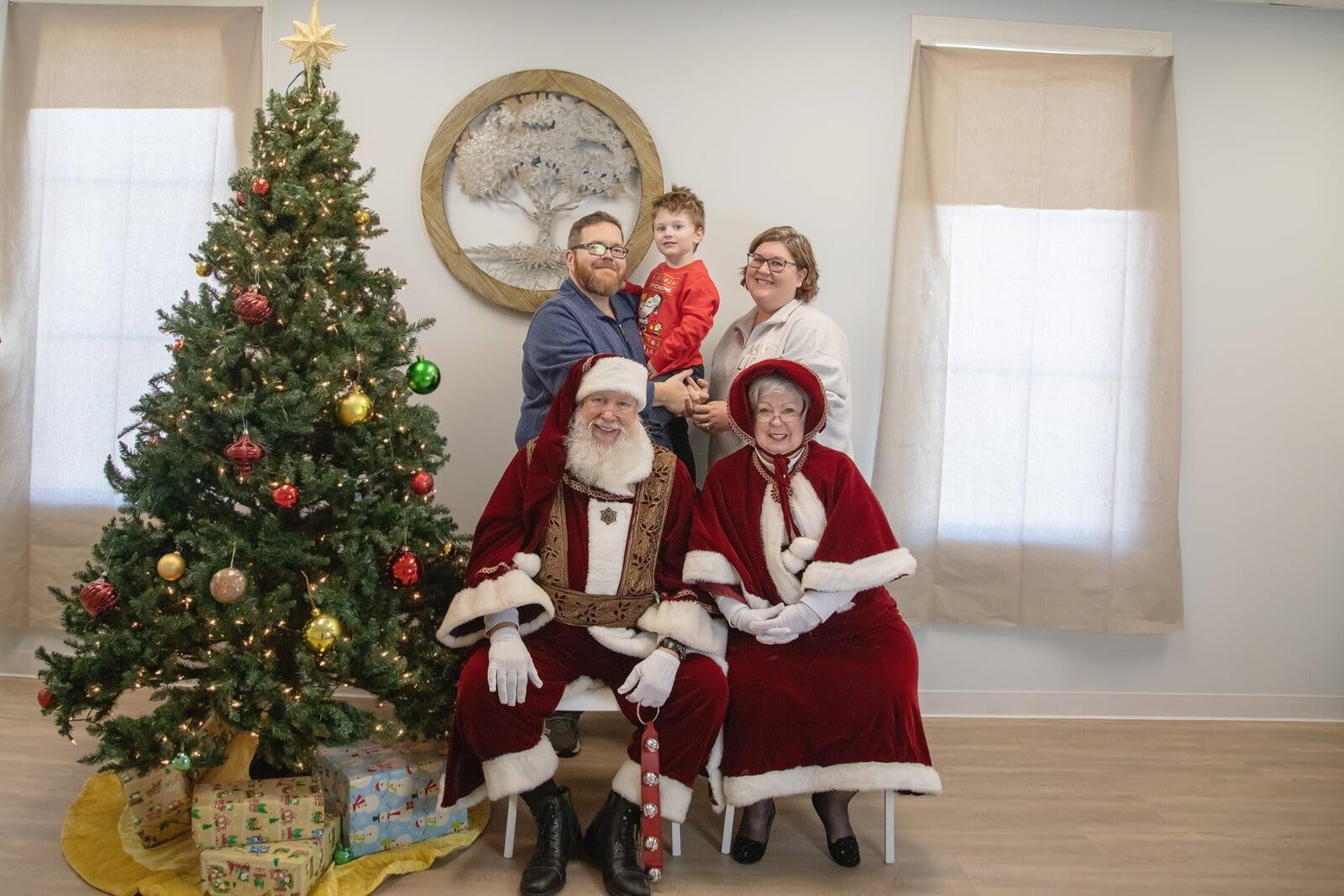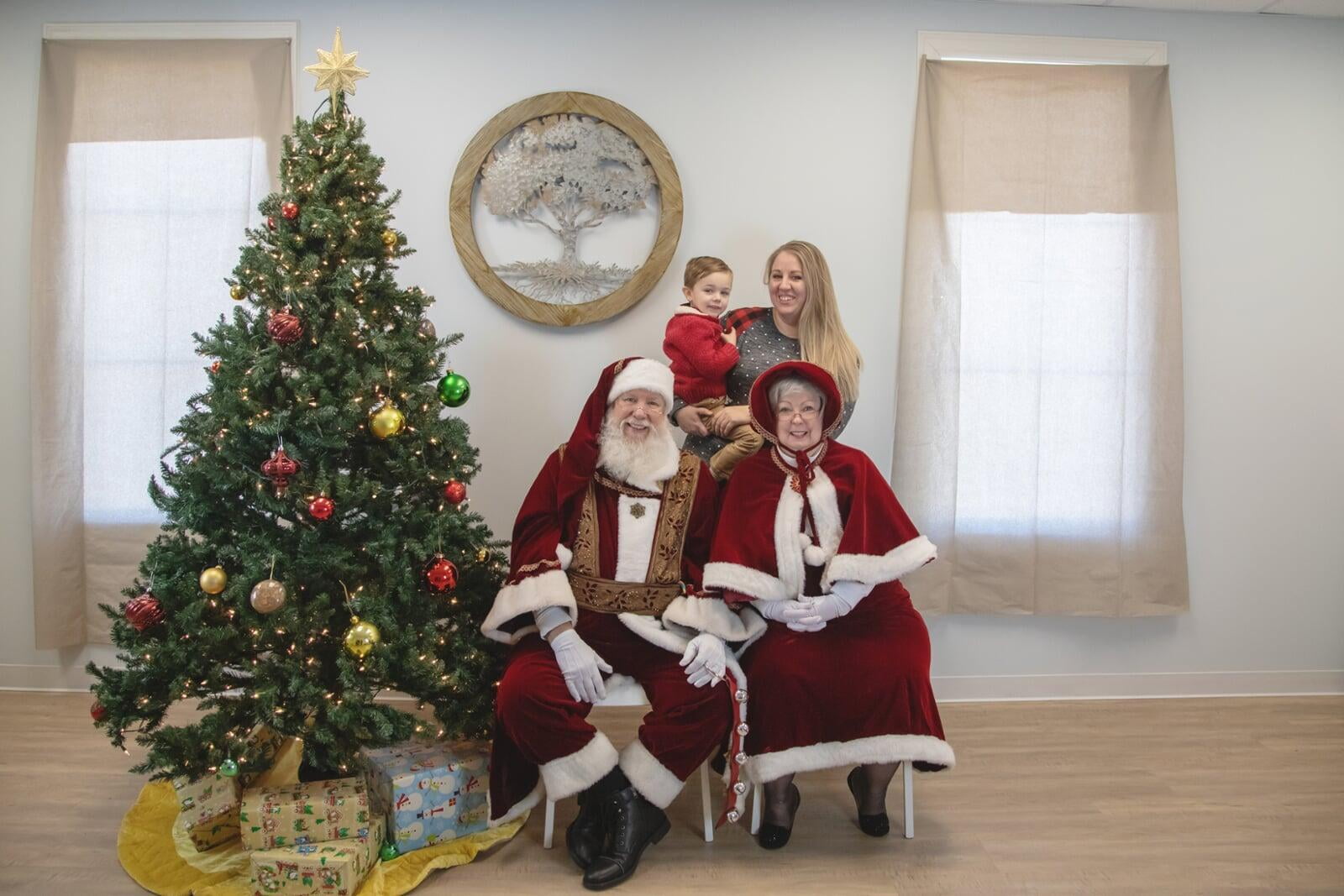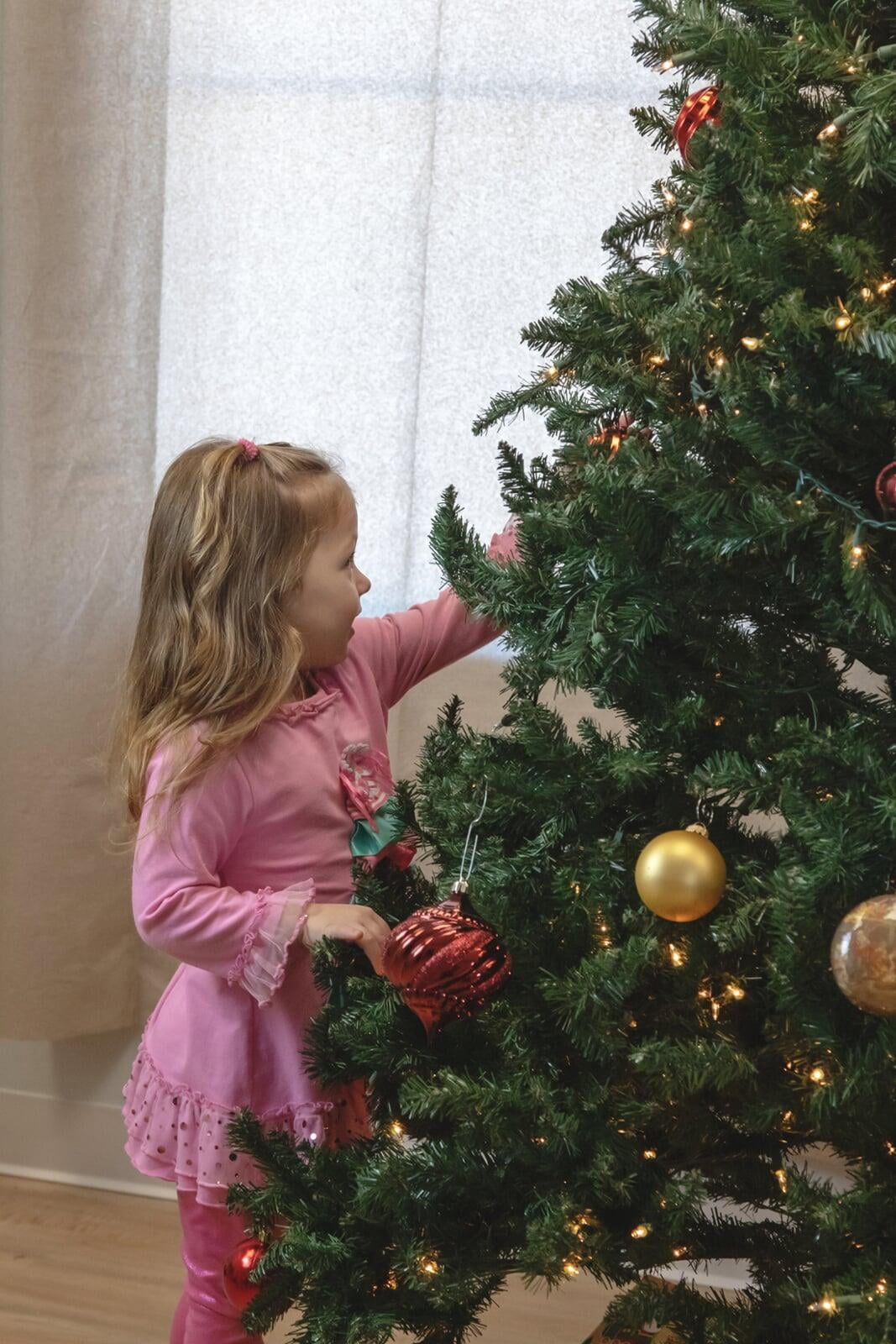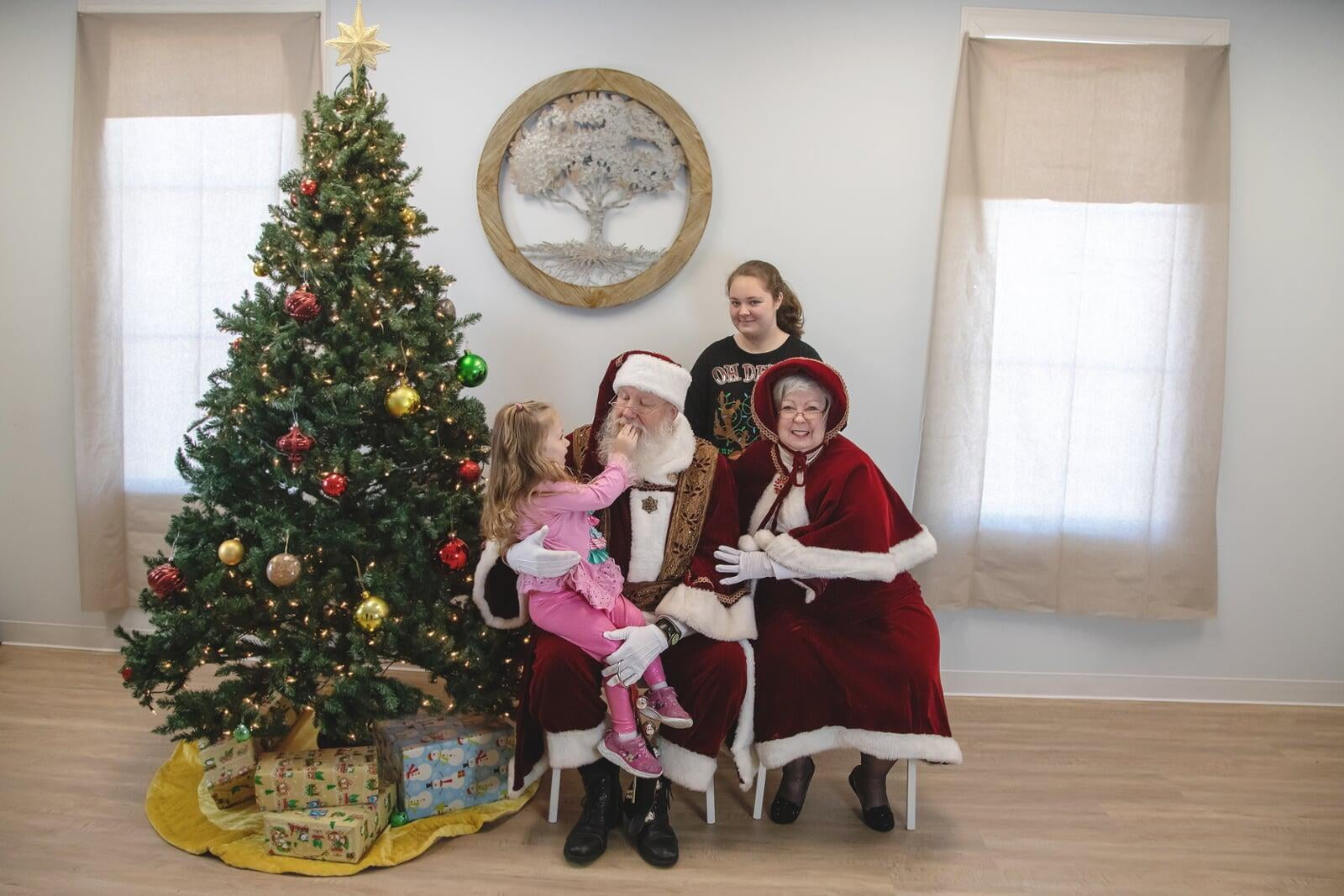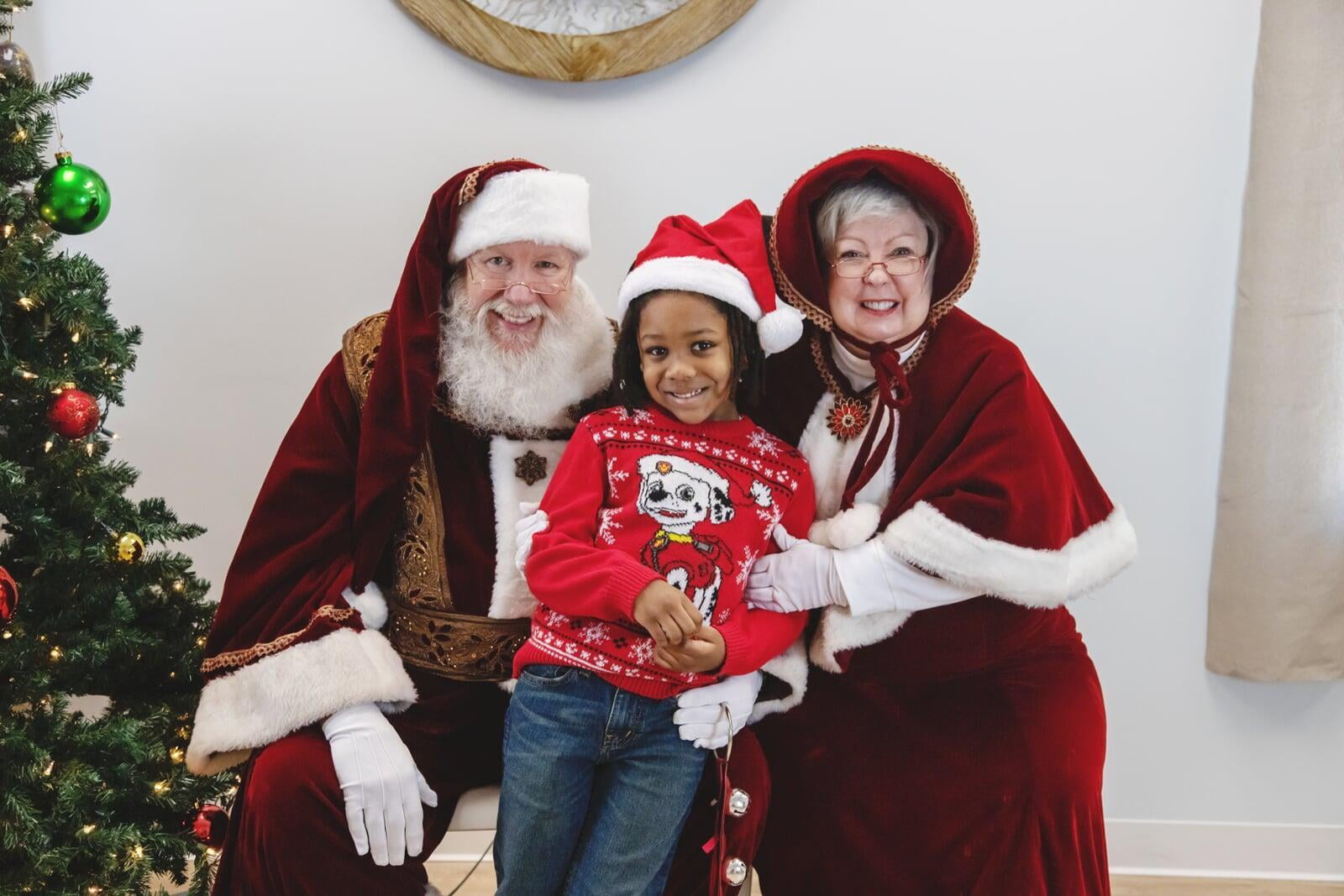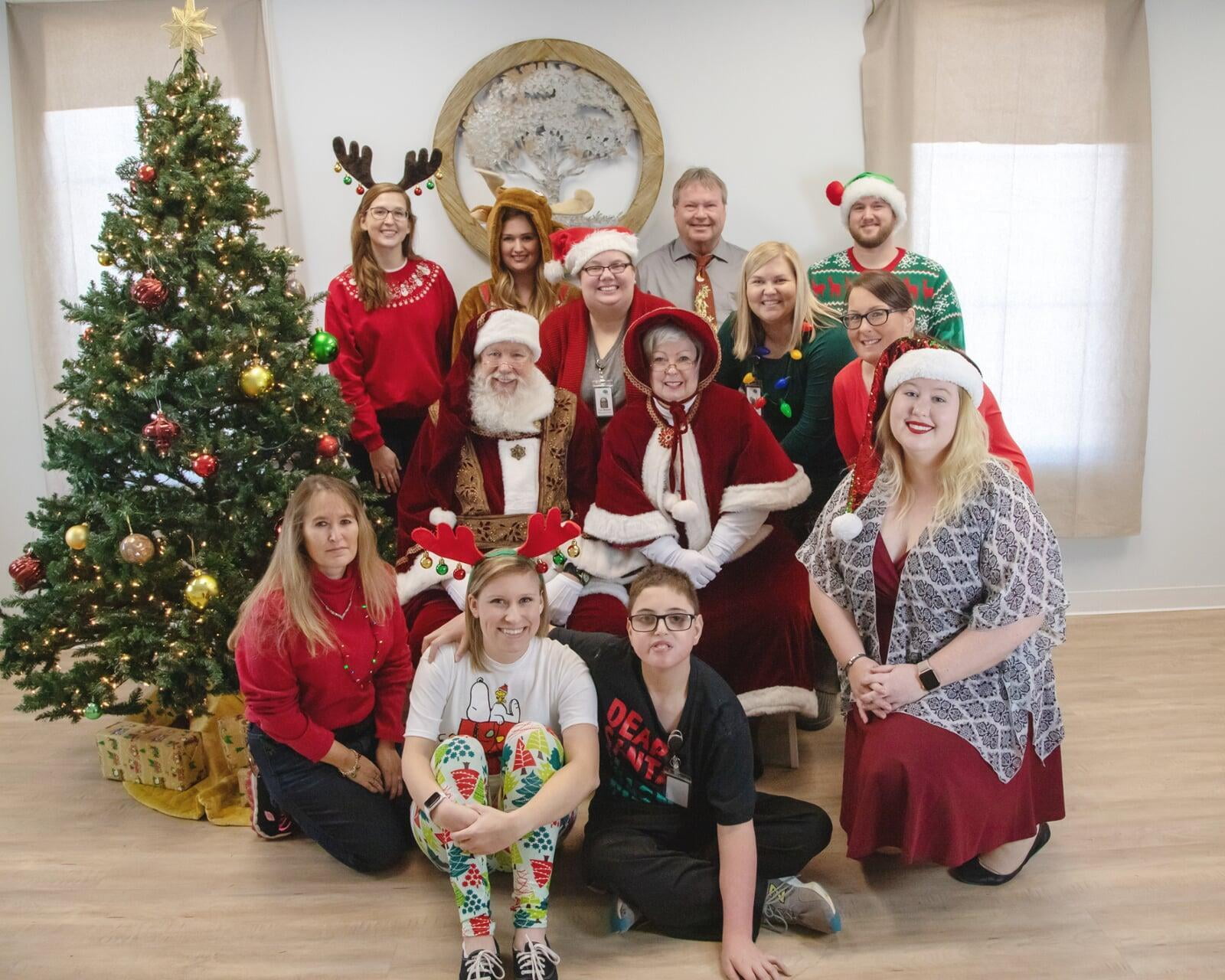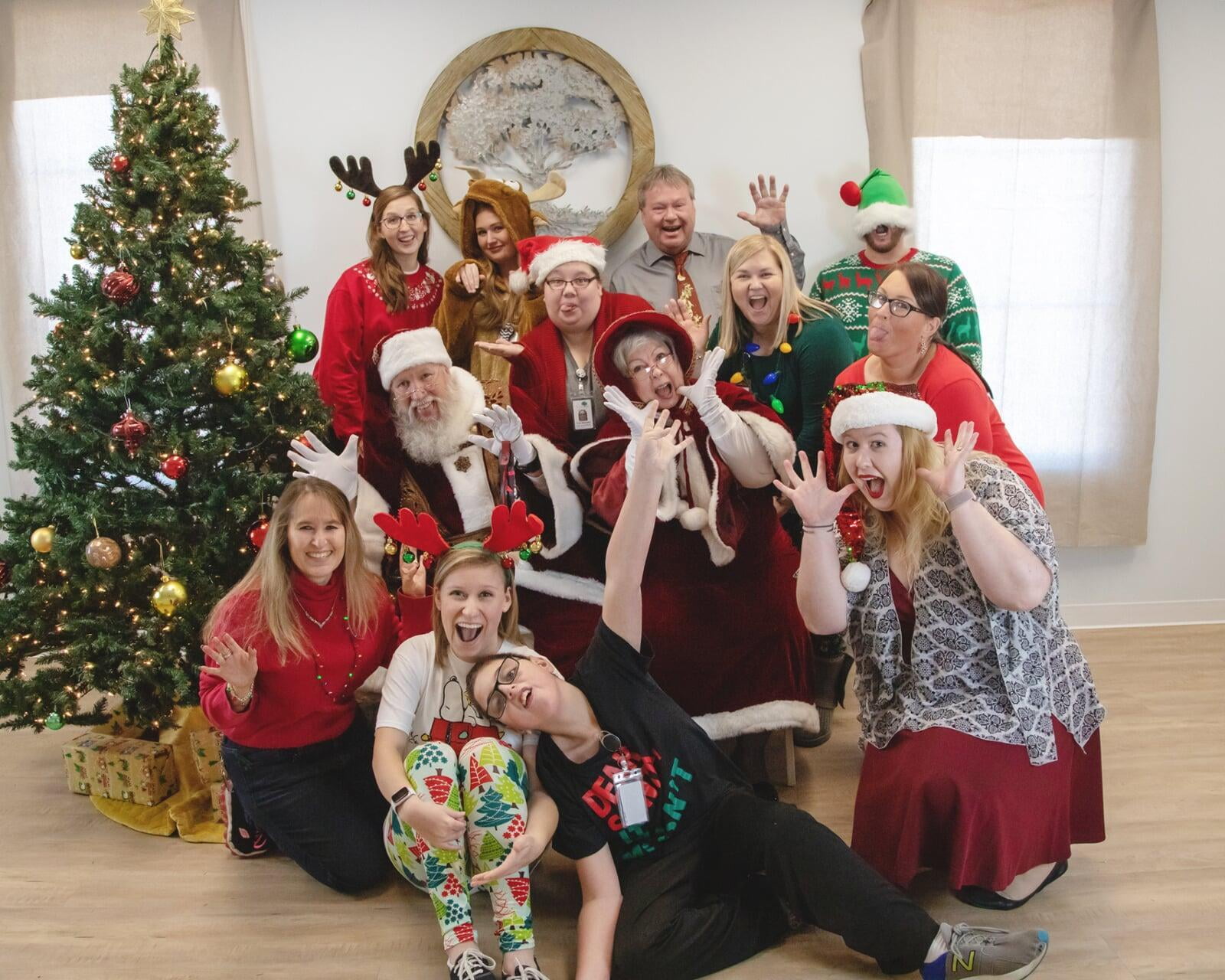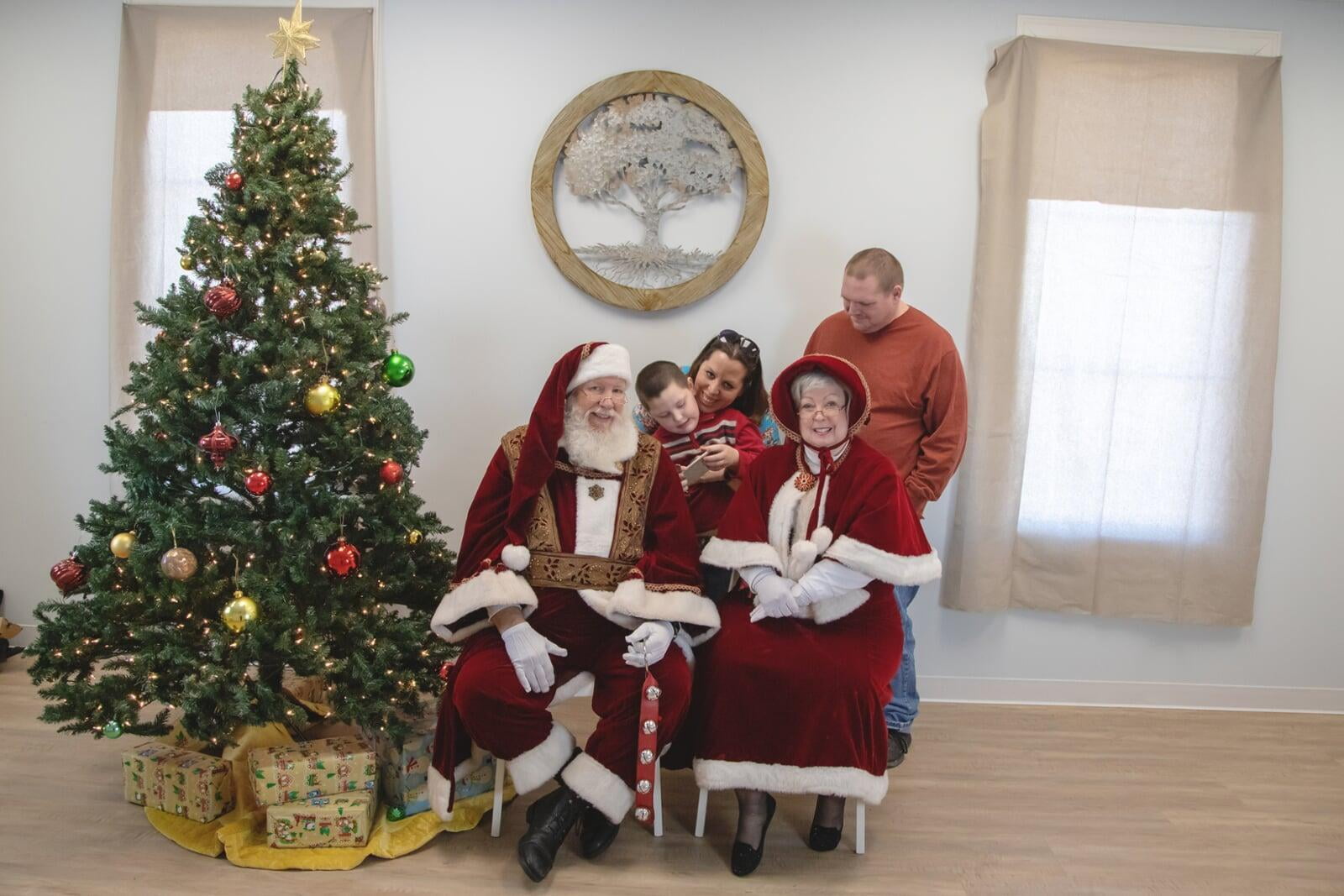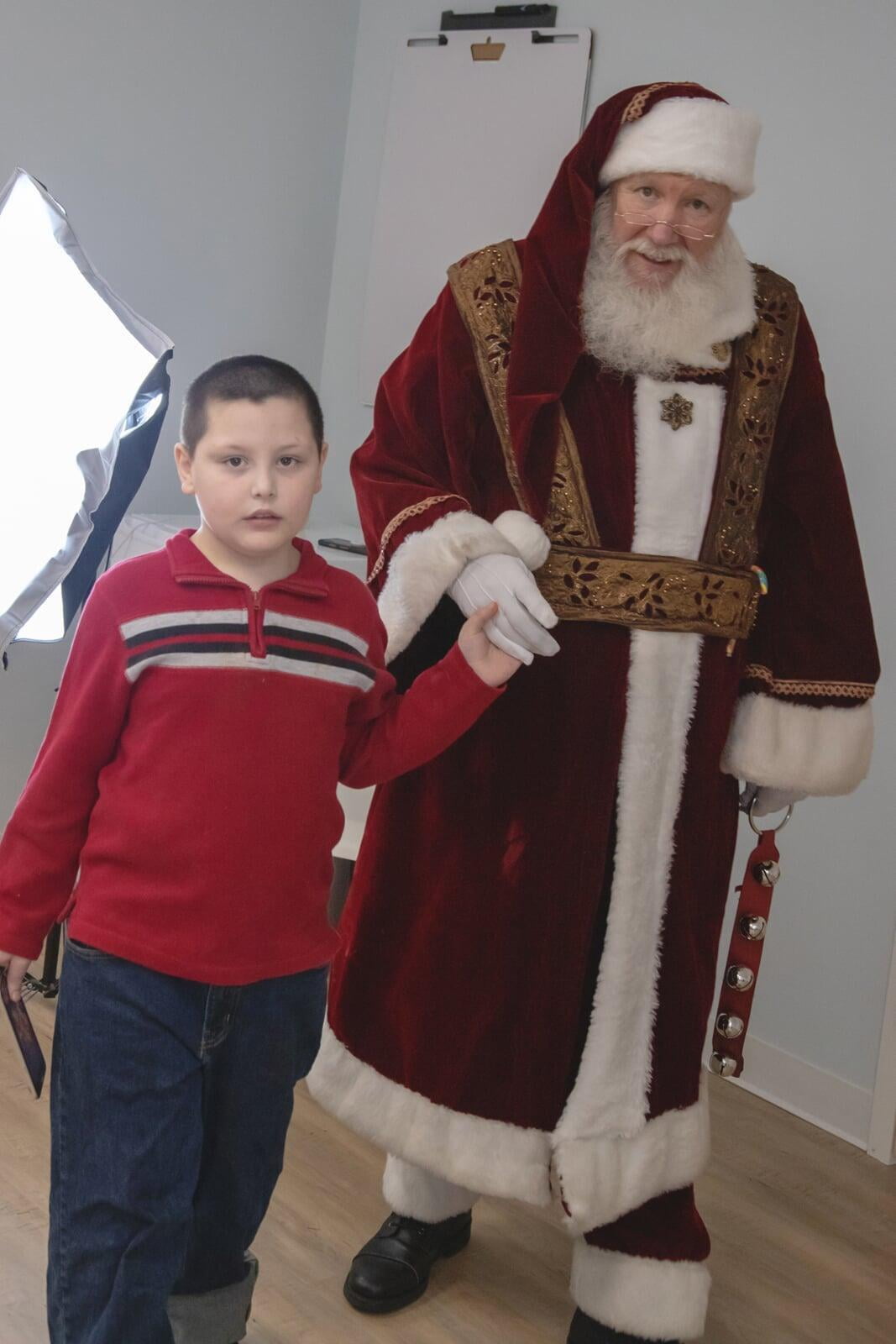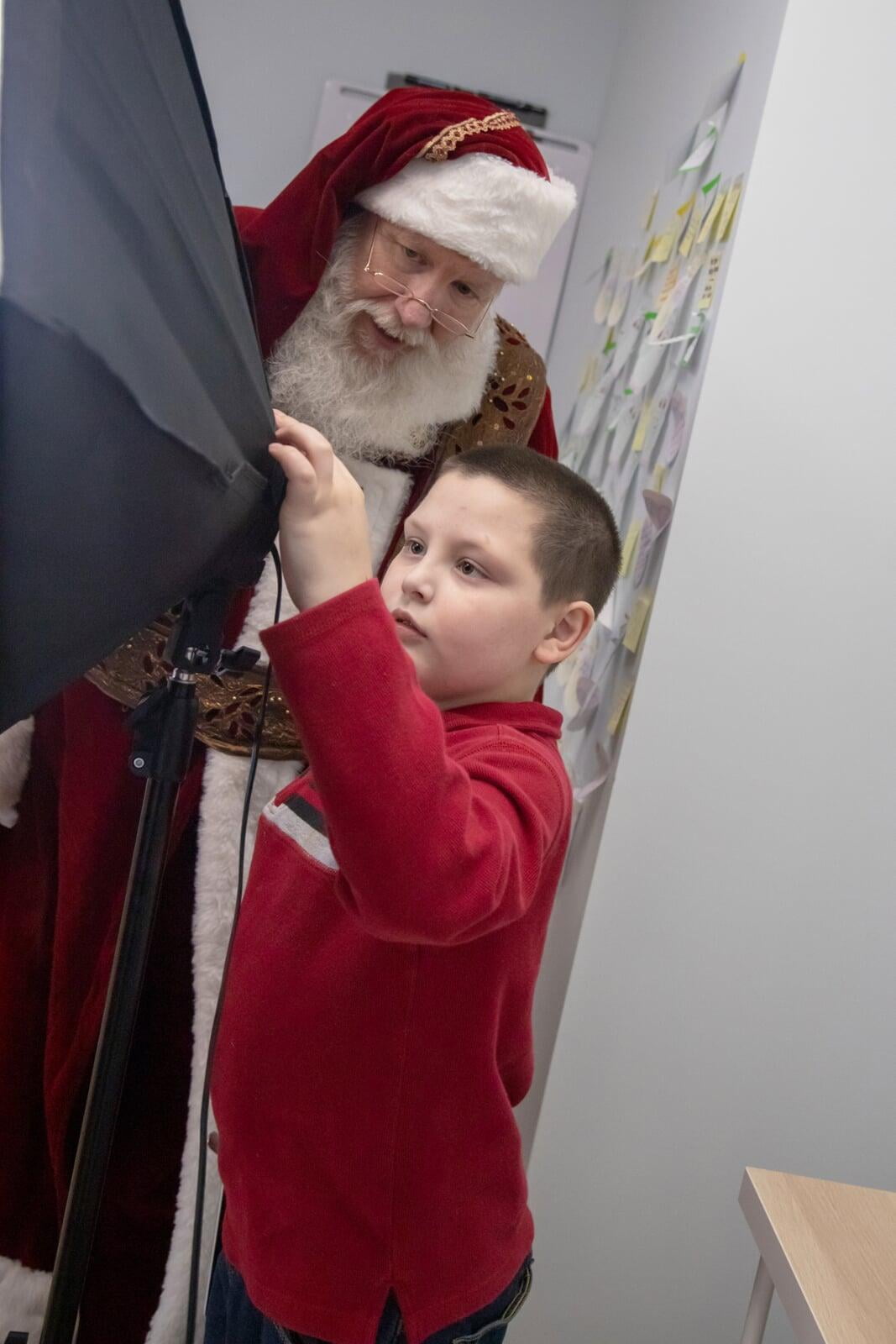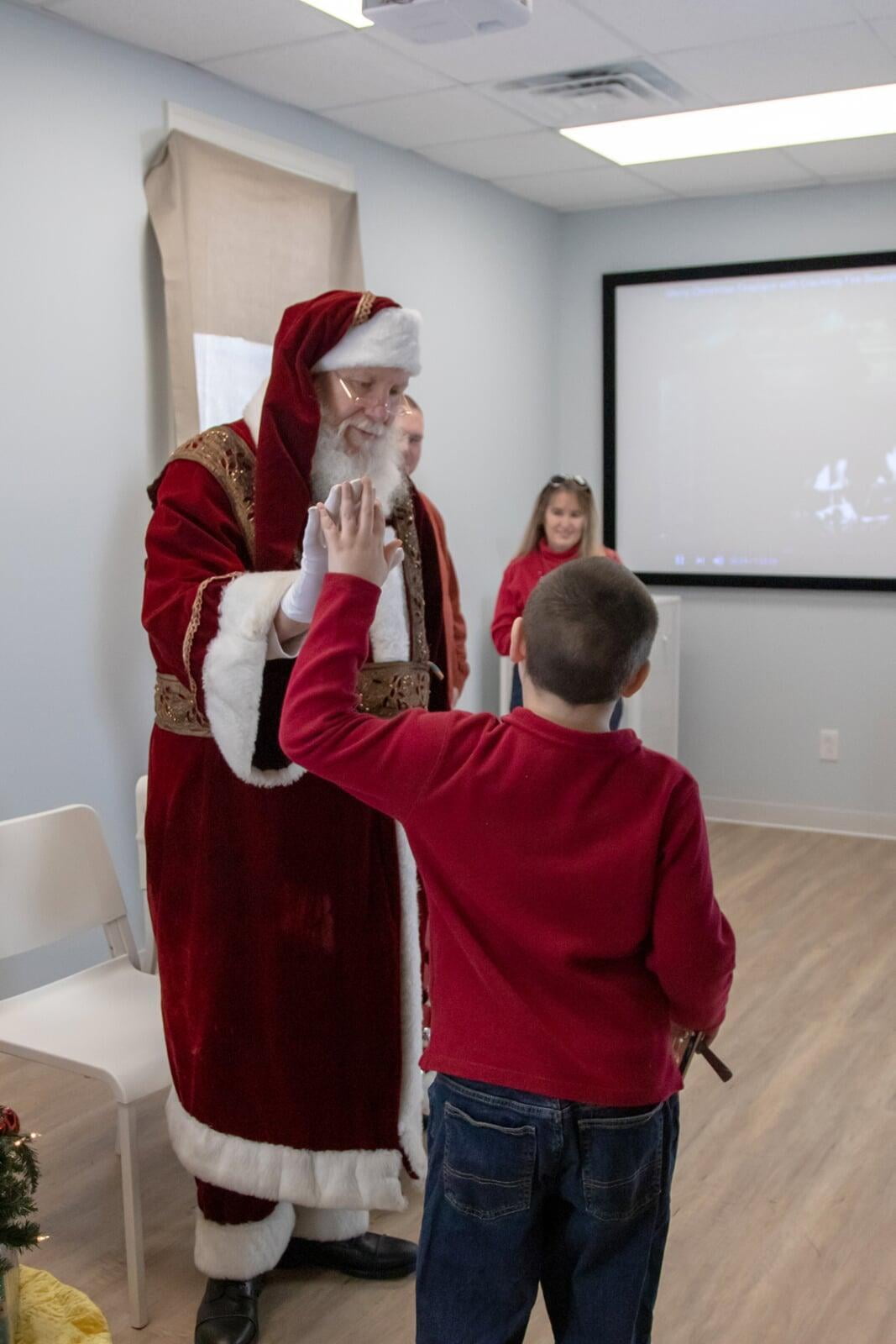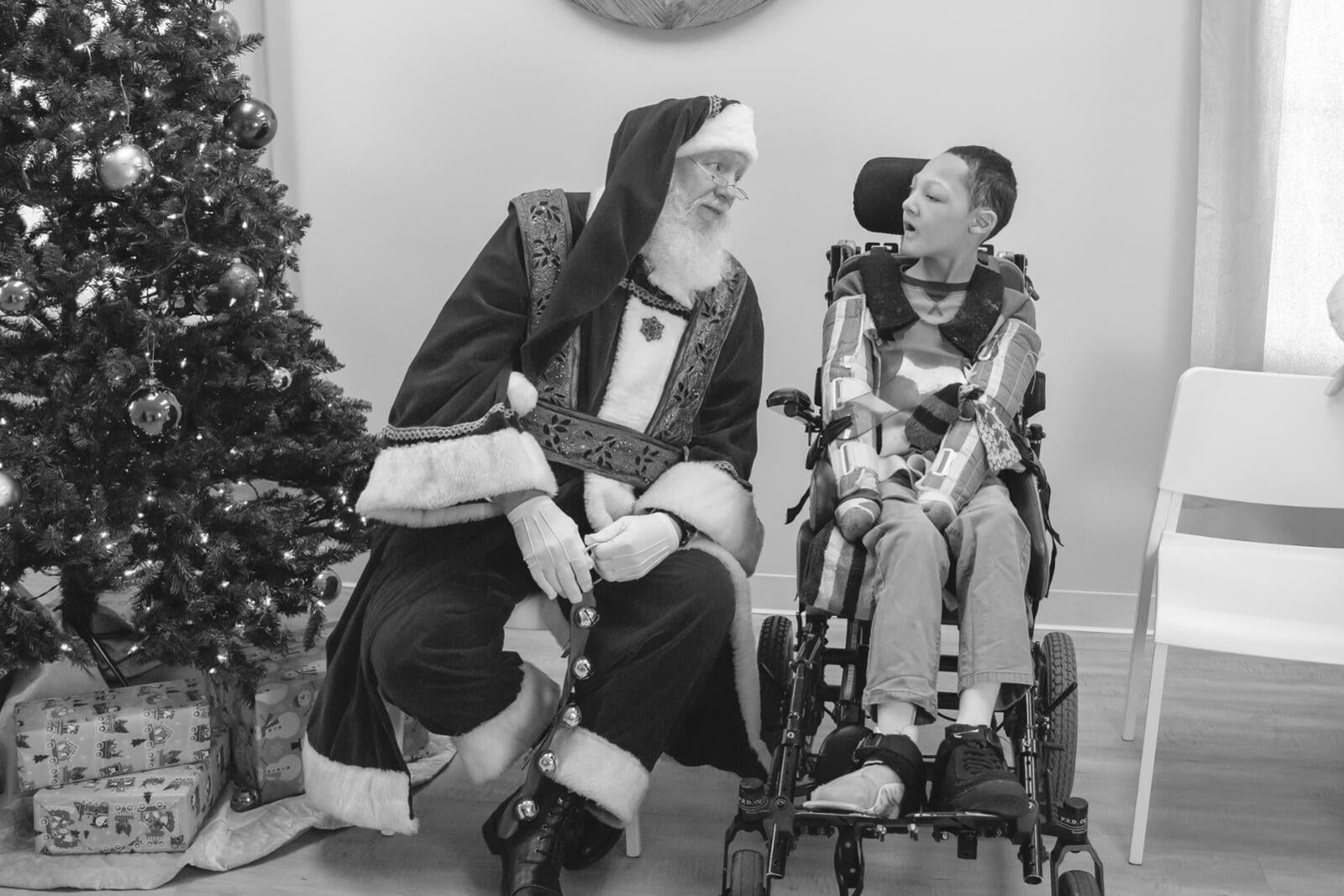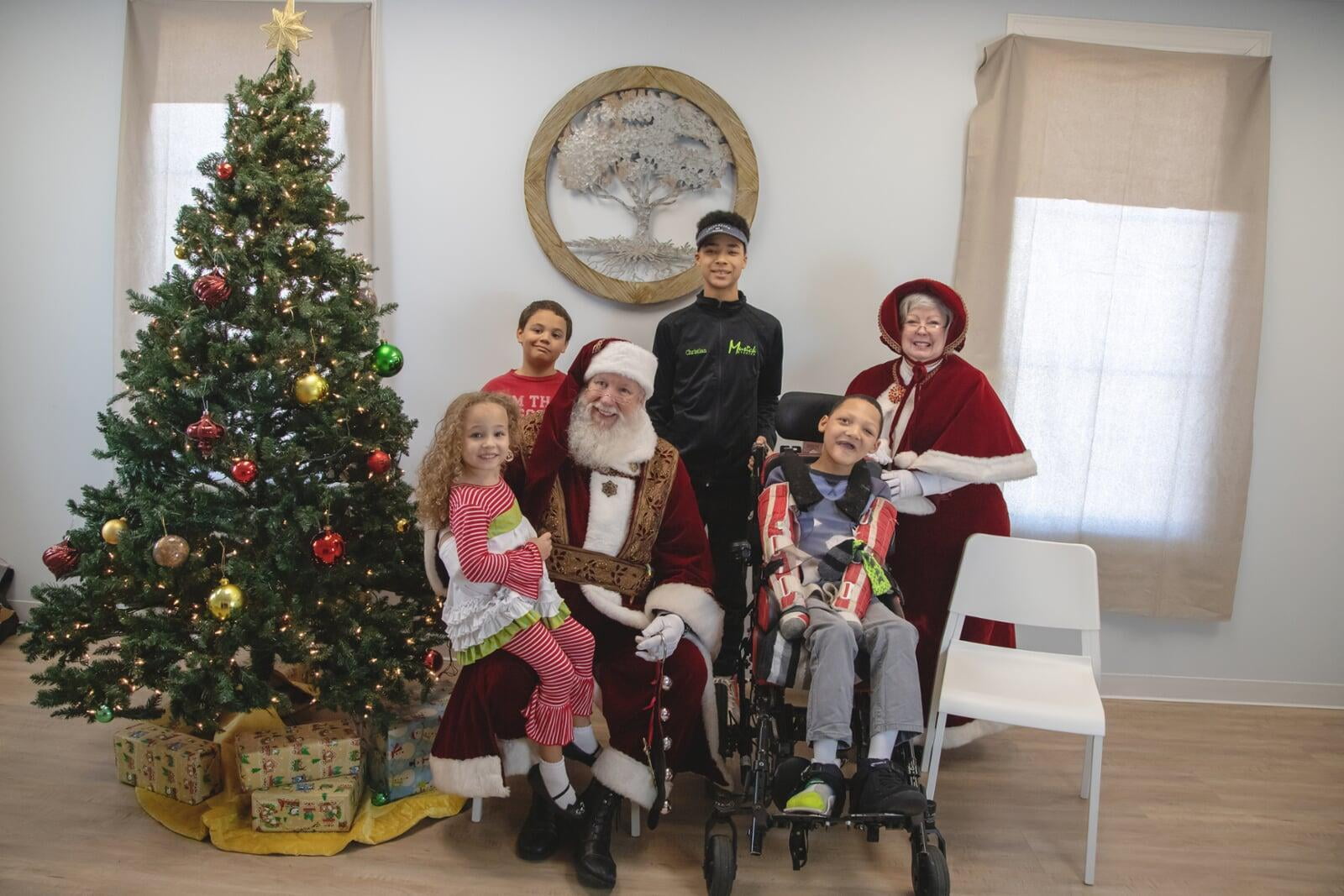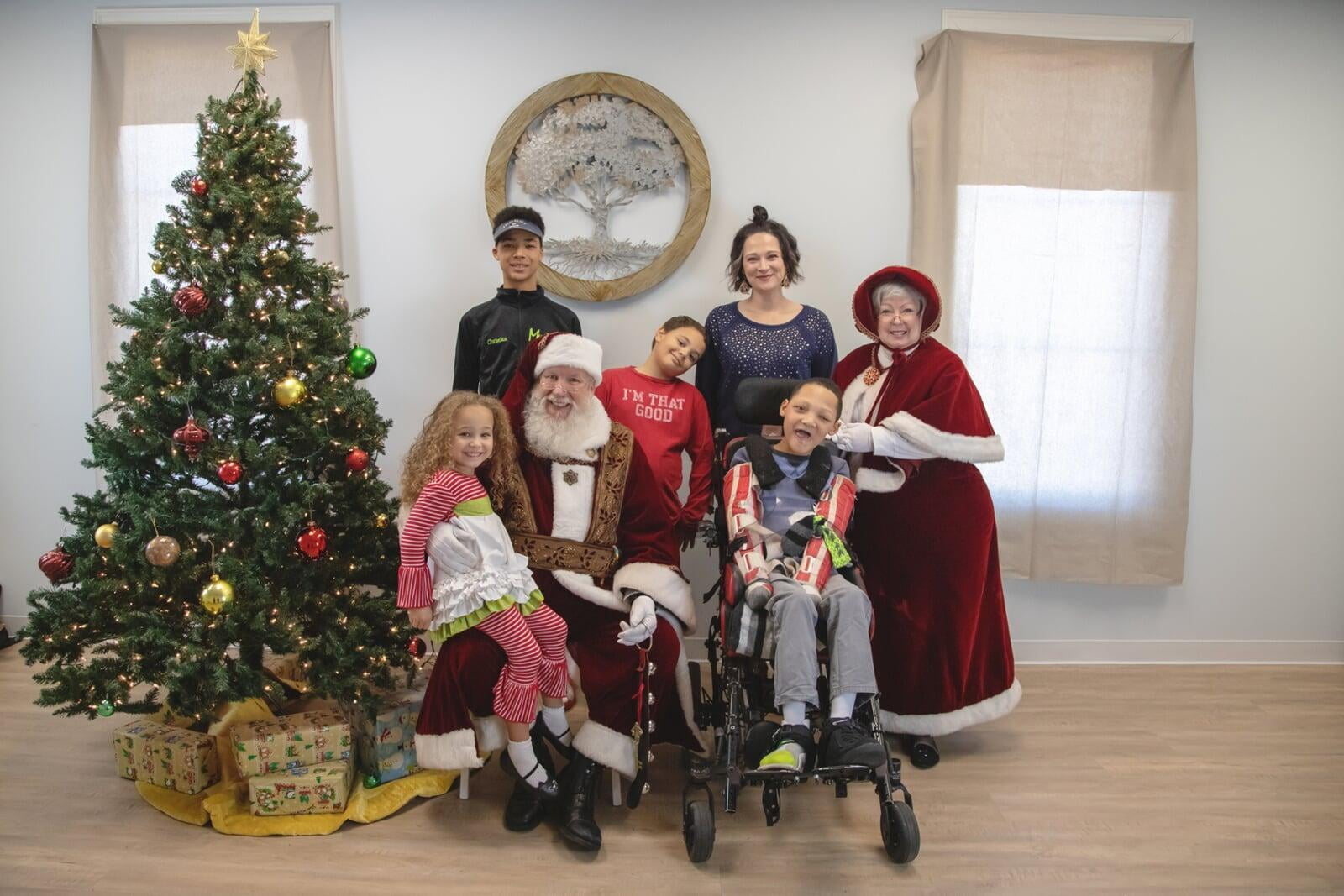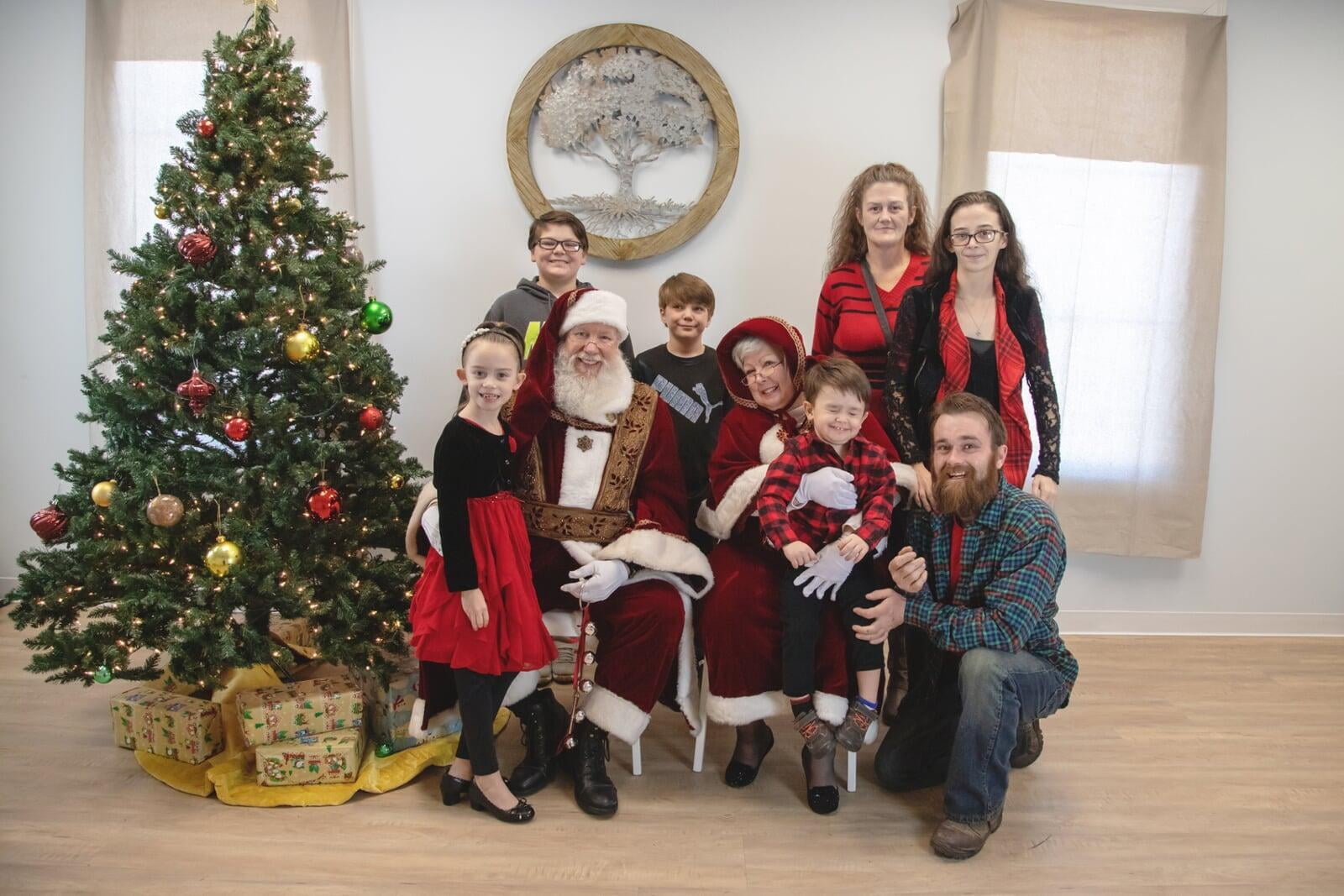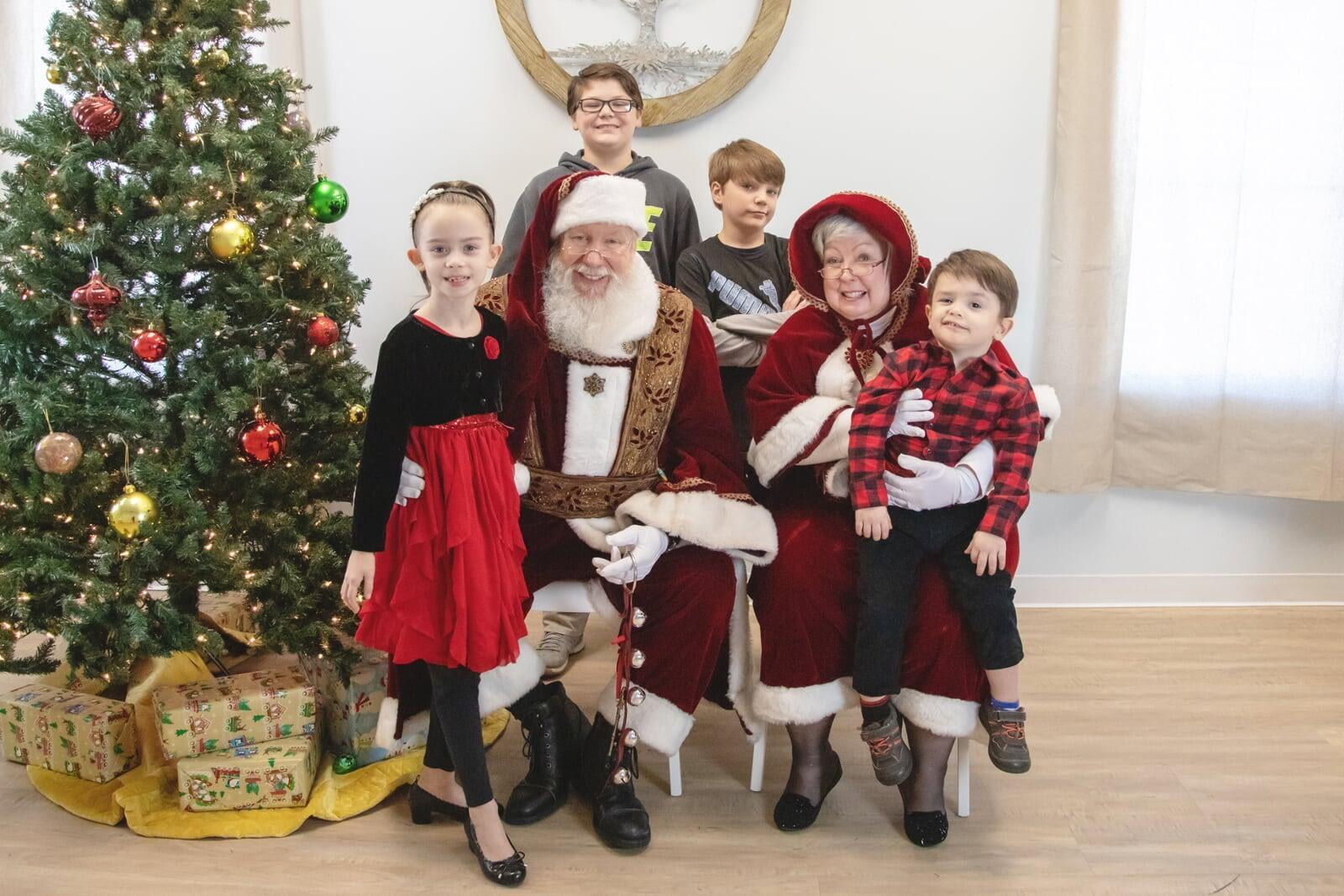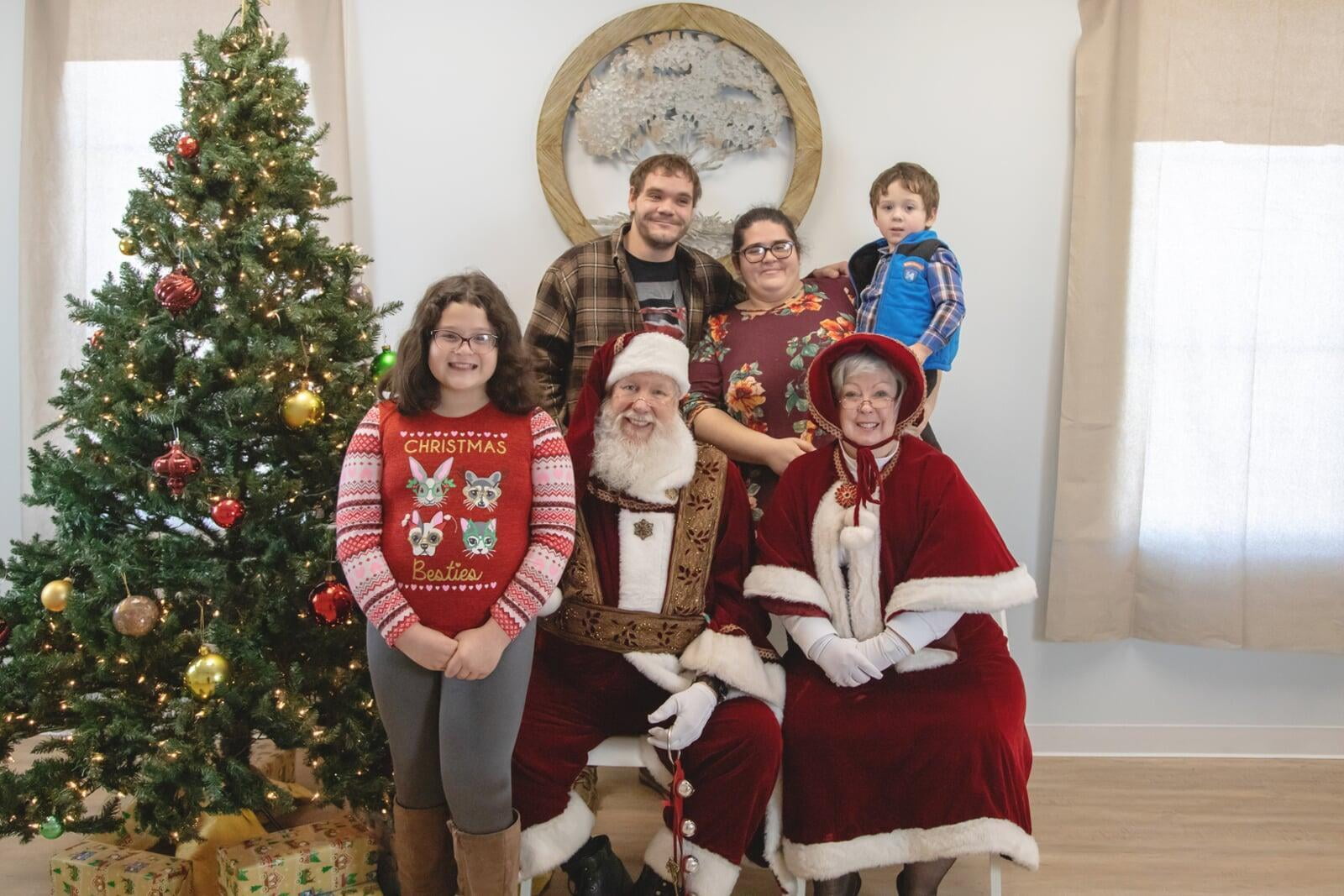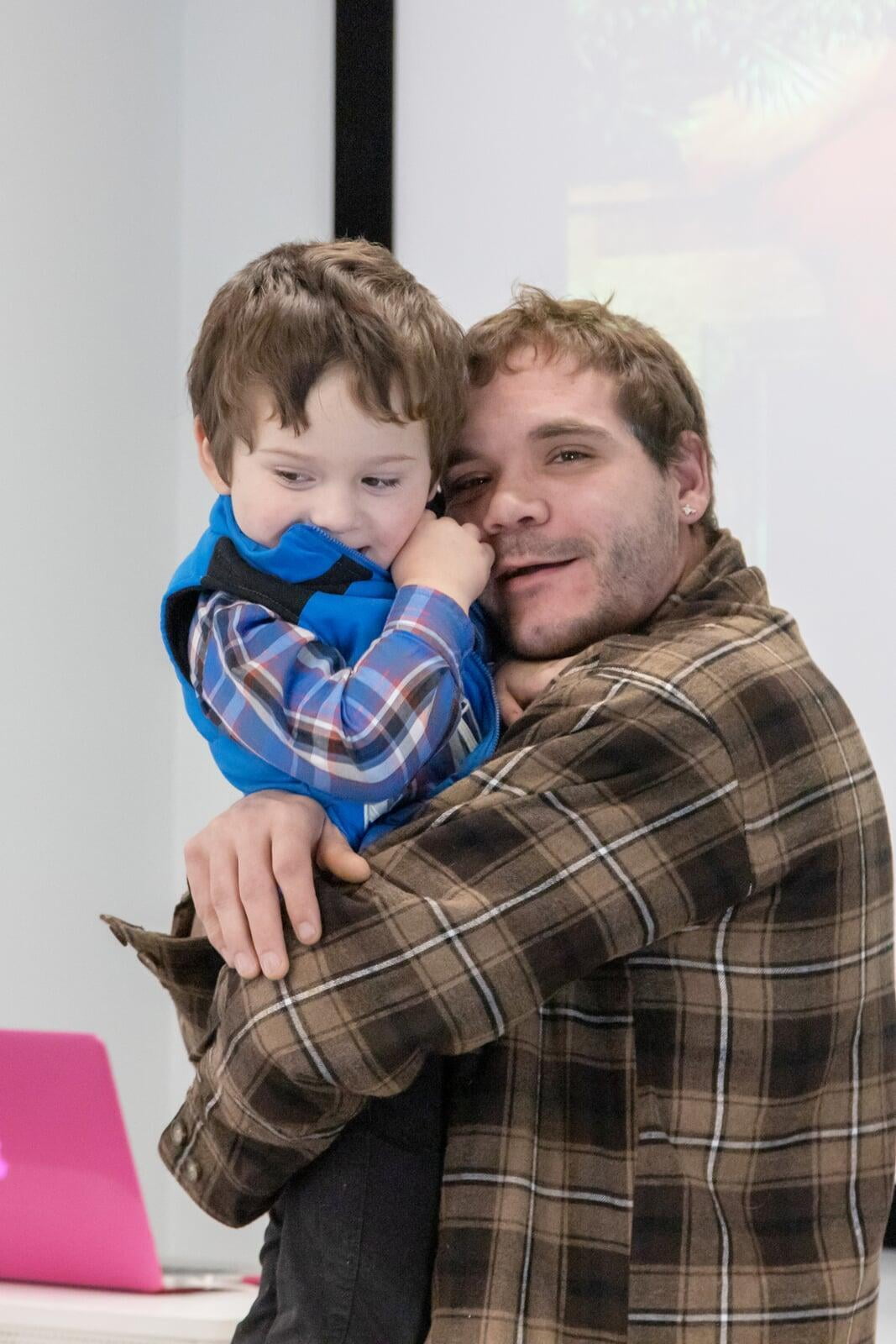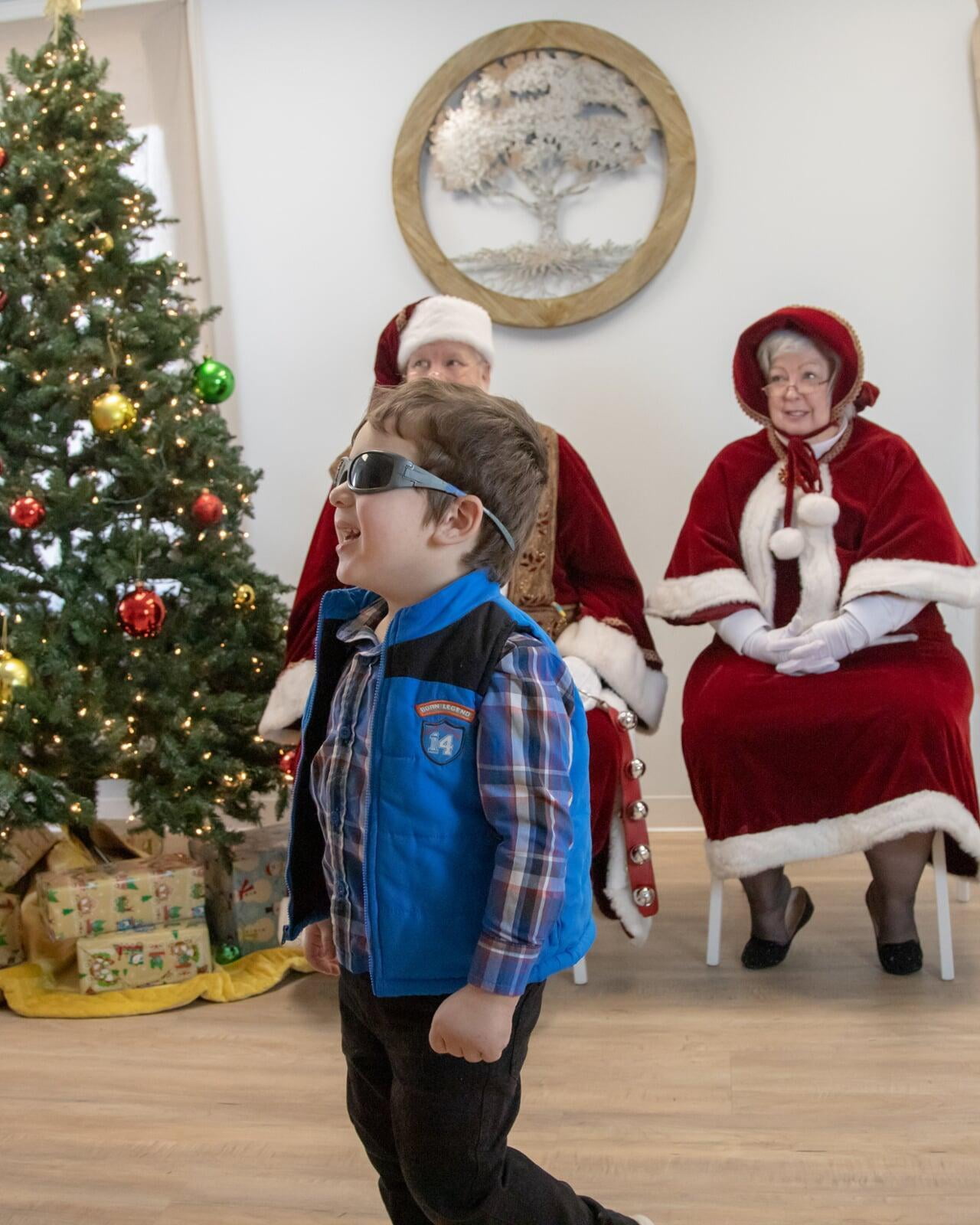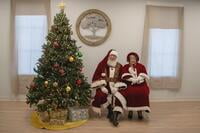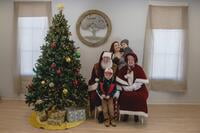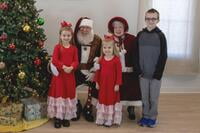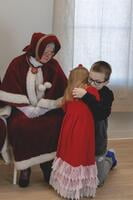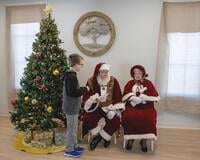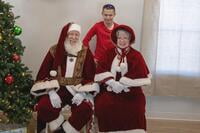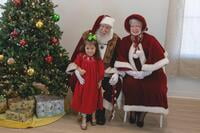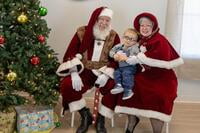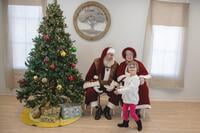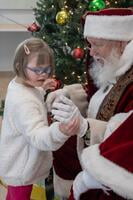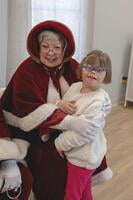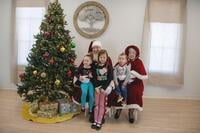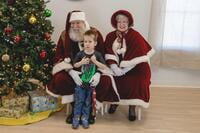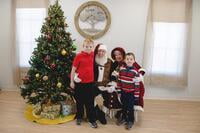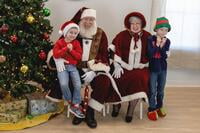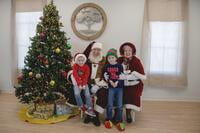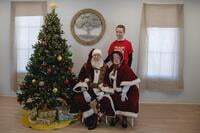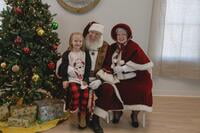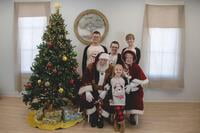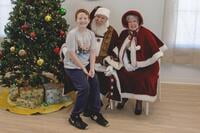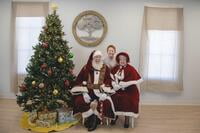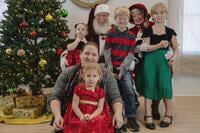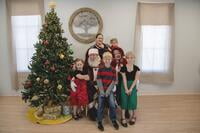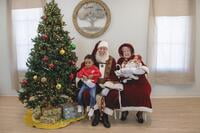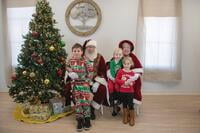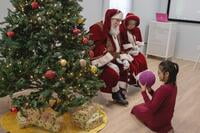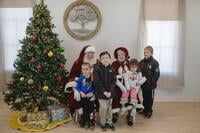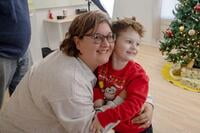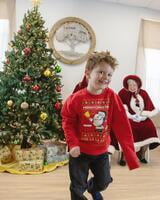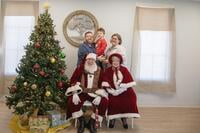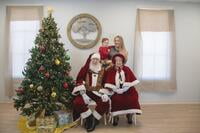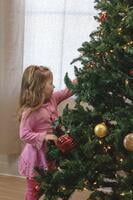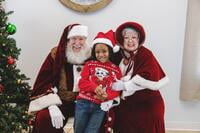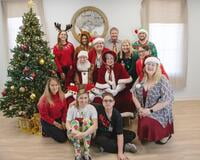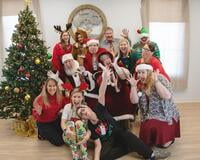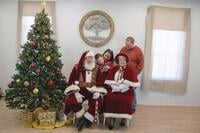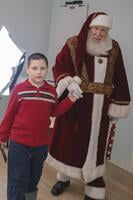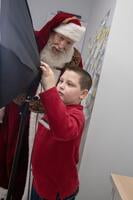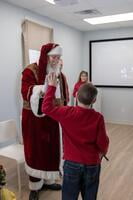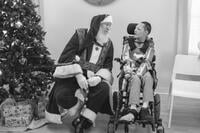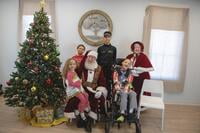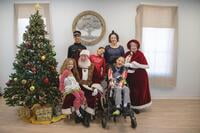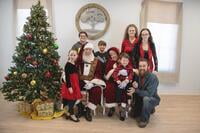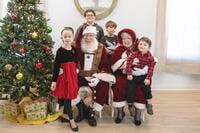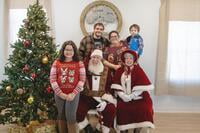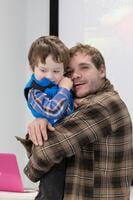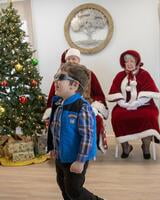 We periodically offer social skills groups to help children learn to have meaningful and mutually beneficial relationships with peers. We added communication skills, non-verbal body language, sharing, turn taking, and behavior throughout these groups. Many participants build lasting friendships during these groups!
Community Events
TheraTree offers and participates in many events to and with the community. We host Sensory Sensitive Holiday Events, intensive camp programming and feature guest experts.
Our next event: Social Skills Group Wednesday, December 23rd, 2020 12:00pm-1:00pm
REGISTRATION IS NOW CLOSED
TheraTree is hosting its first ever online social skills group this winter break! Join Ms. Tara, OTR/L and Nick Grant on Wednesday, December 23rd at 12 pm from your home for games, songs, and socialization. Since we have been stuck at home, this is a great way for kids to engage in distanced social interactions to practice turn taking, joint conversations, and holiday event expectations. If you have any questions please email Ms. Tara at tara.hood@theratreepeds.com or call our office at 270-688-8449. Feel free to wear your favorite holiday outfit and we hope to see you online!

Guest Experts
Have you wondered how your vehicle might be modified to support your family's mobility needs or even what is out there to promote independence on the road? Well this is for you! We are so excited to welcome Paul Erway from Superior Van and Mobility! Paul sees the opportunity to help others faced with the same challenges he himself has experienced as a gratifying experience.

In 1980 Paul was involved in a life changing experience a freak automobile accident that left Paul paralyzed from the chest down. Despite being told by doctors he would never walk again, Paul didn't let that stop him from achieving great things. In fact Paul has not let much hold him back.

In 2013, Paul and two other individuals took on a huge challenge of the idea for 50/50/50 or 50 marathons in 50 states in 50 weeks a year long mission that involved a vast amount of support and personal dedication. The challenge was a way to create awareness of spinal cord research, raise funds for the Christopher and Dana Reeve Foundation, and at the same time help others with disabilities see through their challenges and focus on the clarity of living life to its fullest.

POSS[ABILITIES]

This program was established out of the need within the community for targeted summer programming for individuals with Autism spectrum disorders. The program is hosted three days per week from 8 a.m. to 12 p.m. for eight weeks. It is hosted at TheraTree, LLC in Owensboro and community setting. The first two days of the week will be hosted in the clinic and the third day will be in the community. The target of the program is to support growth from where we are at. Targeted areas will include social skills, regulation, life skills, community integration, and much more
Kaitlin Palmer is an occupational therapist who practices at TheraTree, LLC. She graduated from Eastern Kentucky University with a certification in working with individuals with Autism Spectrum Disorder. She has experience working summer camps in Louisville, KY as a head counselor for individuals with ASD. Additionally, she has implemented mentoring programming at the university level for individuals with disabilities. Kaitlin has a passion for creating and establishing programming for individuals with ASD to become more independent and participate in their community.
Fall Break Camp
Fall into Fun with Fall Break Camp!
Next Dates TBA

Social skills, craft, snack activity, and movement activity

Kids ages 4-12 years of age

Hosted at TheraTree, LLC
2605 New Hartford Road

$125 for all three Days

Our Spring Break camp is a fun and intensive experience where kids get to keep developing their skill set! Check back for upcoming dates.
This is an event to celebrate our current families.
Not receiving services with us yet? Not a problem! Come and get to know our staff over dinner with the whole family! Ask questions about how the referral process work.

Ask a staff member for a tour of the clinic to see where we work and play!
School Field Trips
TheraTree hosts school field trips for special education classrooms. Many classrooms have had to opportunity to engage in the sensory gym at TheraTree and sensorimotor activities to improve motor skills, attention, and address other aspects to learning.
Sensitive Easter Bunny
TheraTree provides an opportunity to schedule a private meeting with your family and the Easter Bunny. This a free event!
Please arrive at your scheduled time to complete a craft with our staff before seeing the Easter Bunny.
Siblings are welcome to join the fun! If multiple children are visiting, please sign each child up for a time slot.
Halloween Trunk or Treat
How it works:

Sign up for a time slot.

Costume it up!

Drive up to our office's sidewalk with your child or children.

Receive a TheraTree treat bag !
TheraTree continues to take COVID precautions. All treats will be non-food items. All event staff must pass a screening, wear a mask, gloves, and face shield.
#TrickorTreat with your family in a therapeutic environment! Open to the public and FREE event
Thanksgiving with TheraTree
Thanksgiving with TheraTree
Spend a thanksgiving dinner with our therapists and staff! We are so thankful for you and our Owensboro community. We look forward to seeing you next Thanksgiving!