Occupational therapy enables people of all ages to live life to its fullest by helping them to promote health, make lifestyle or environmental changes, and prevent (or live better with) injury, illness, or disability. By looking at the whole picture — a client's psychological, physical, emotional, and social make-up — occupational therapy assists people to achieve their goals, function at the highest possible level, maintain or rebuild their independence, and participate in the everyday activities of life.
The professionals who are educated to assess speech and language development and to treat speech and language disorders are called speech-language pathologists (sometimes informally referred to as speech therapists). Speech-language pathologists can also help people with swallowing disorders.
Pediatric physical therapy promotes independence, increases participation, facilitates motor development and function, improves strength and endurance, enhances learning opportunities, and eases challenges with daily caregiving.
Milestone Moment
We're so proud of Nicholas and his improved motor skills! Watch him crush his goal of engaging in a 4 step obstacle course with a high degree of accuracy for 3 weeks in a row. Nicholas has worked so hard over the past few months to meet this goal, especially on the monkey bars. Way to go Nicholas, you rock!

Applied Behavior Analysis (ABA) is a therapy based on the science of understanding and improving learning and behavior.
Behavior analysis helps us understand:
How behavior works
How behavior is affected by the environment
How learning takes place
The goal is to increase behaviors that are helpful and decrease behaviors that are harmful or affect learning.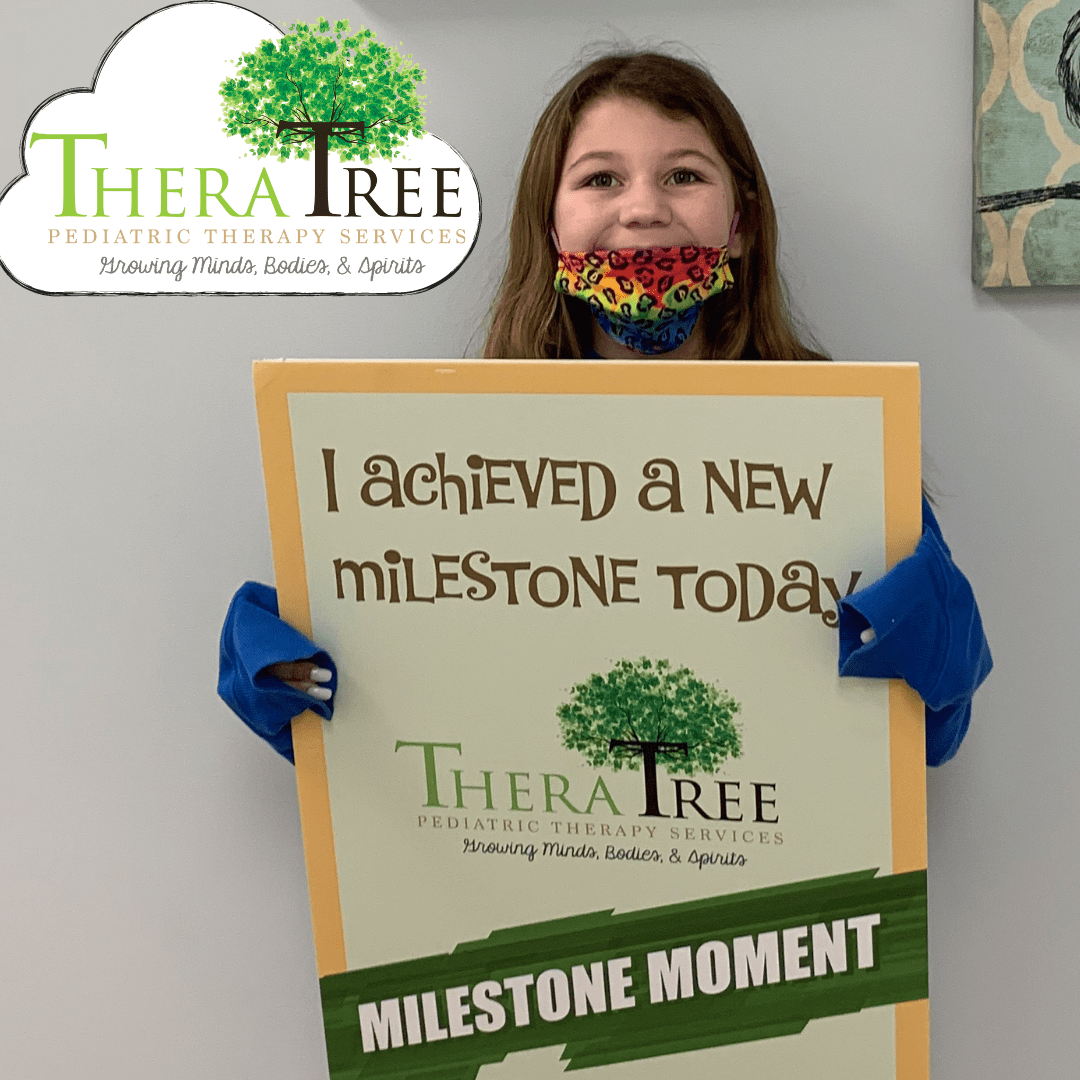 🌟

Milestone Moment!

🌟



When Maliyah first came to TheraTree she was very shy. She would provide one or two word answers during sessions when her therapist initiated the conversation, would hesitate to talk when others were around, and she would wait to ask for help until after her therapist offered. Now, when she arrives for therapy, she is excited to tell her therapist about the stuff she did during the week, reciprocates in the conversation for at least 10 minutes, and asks for help without any hesitation. Through encouragement and support, Maliyah is coming out of her shell and she is gaining more confidence every step of the way! We are so proud of you and your progress!

Mental Health Therapy, also referred to as Counseling, is defined by the American Counseling Association (ACA) as "a professional relationship that empowers diverse individuals, families, and groups to accomplish mental health, wellness, education, and career goals." Mental Health Therapy is an ongoing, collaborative process. The therapist offers a safe space for a client to feel heard without judgement or criticism. Each client will have a "hands-on" approach to creating a plan that works best for them.

The outpatient setting means that you come to our clinic for all of our services. Therapy session length varies depending on the type of service. OT and PT typically provide 53 minute long sessions which includes caregiver education. Speech therapy sessions typically last 30 minutes. In the outpatient setting, we bill your insurance directly.
When to get Outpatient Services: This setting gives your child access to our Sensory Gym, Snoezelen Room, and our extensive amount of equipment during their therapy session.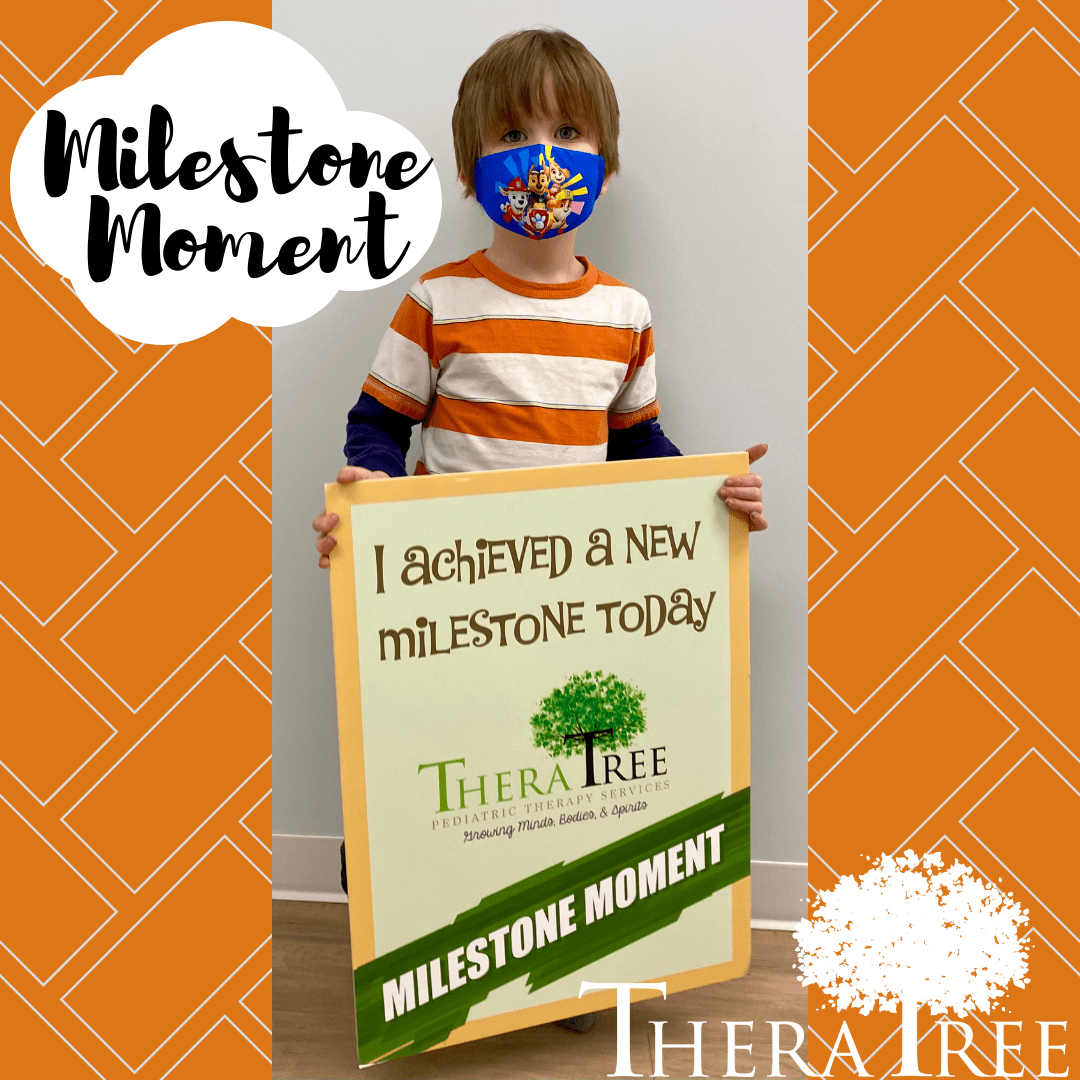 🌟

Milestone Moment!

🌟



Jessie has improved sooo much with gravitational insecurity! Jessie has met his goal of tolerating swinging for 5 mins to address gravitational insecurities. Today Jessie swung for 9 minutes and even reached with one arm while swinging to push the other tire swing 5x! Amazing progress! We are so proud of you!!!

Services provided in the school setting are exclusively for school districts that we contract with. These services are provided in accordance with the Individualized Education Plan (IEP) established by the Admissions and Release Committee (ARC).
When to get School Based Services: These services are educationally based to improve participation and independence within the school day.
Current School Districts Services:
Patient Rights & Responsibilities
As a patient receiving therapy, you have the right within the limits of the law, to:

Access to Care: Receive considerate, respectful, compassionate care regardless of your age, gender, race, national origin, religion, gender preference, or disability. Receive care in a safe environment free from all forms of abuse, neglect, or harassment. Have your property treated with dignity and respect. Change health care providers if dissatisfied with your care.

Informed Care: Be informed of your treatment plan and participate in the development and implementation of your plan of care. Receive a clear explanation of evaluation results; to be informed of potential or lack of potential for improvement. Be fully informed of the care and treatment that will be provided by us, the cost of care, and how payment will be handled. Be provided with services in a timely and competent manner, which includes referral to other appropriate professionals when necessary. Be told the name of your health care provider and the professional qualifications of the person providing services. Be told in a timely manner of your discharge and be involved in your discharge plan. Request or refuse treatment, and receive information regarding the consequences of refusing treatment.
Restrictions: You have the right to request restrictions on certain uses and disclosures of your health information. We will make every effort to honor reasonable restriction preferences from our clients.
Confidential Communications: Expect full consideration of your privacy and confidentiality in care discussions, evaluations, and treatments. Expect that all communications and records about your care are confidential, unless disclosure is allowed by law. You have the right to request that we communicate with you in a certain way. You may request that we only communicate your health information privately with your other family members present or through mailed communications that are sealed. We will make every effort to honor reasonable requests for confidential communications.
Inspect and Copy Your Health Information: You have the right to read, review, and copy your health information, including your complete file, and billing records. If you would like a copy of your health information, please let us know. You will be charged, according to the State regulations for duplication costs.
Amend your Health Information: You have the right to ask us to update or modify your records if you believe your health insurance records are incorrect or incomplete. We will be happy to accommodate you as long as our office maintains this information. In order to standardize the process, requests must be made in writing along with a description of the reason for the change. Your request may be denied if the health information record in question was not created by our office, is not part of our records, or if the records containing your health information are determined to be complete and accurate.
Documentation of Health Information: You have the right to ask for a description of how and where your health information was used by us for any reason other than for treatment, payment or health care operations. Please let us know in writing the time period for which you are interested. Thank you for limiting your request to no more than six years at a time. We will charge you a reasonable fee for your request.
Request a Paper Copy of this Notice: You have the right to obtain a copy of this Notice of Privacy Practices directly from us at any time. We are required by law to maintain the privacy of your health information and to provide you and your representative this Notice of Privacy Practice. We are required to practice the policies and procedure described in this notice but do reserve the right to change the terms of this Notice. If we change our privacy practices, all patients will receive a copy of the revised Notice.
Complaints: You have the right to express concerns to us, or the Secretary of Health and Human Services if you believe your privacy rights have been compromised. We encourage you to express any concerns you may have regarding the privacy of you information. Please let us know of your concerns or complaints in writing and address them to our Patient Advocate so that we may undertake the proper procedures to remedy the situation as quickly as possible.
As a patient, you have the responsibility to:

Provide complete and accurate medical, health, and insurance carrier information.
Remain under the care of your physician while receiving our services.
Keep your appointments or call to reschedule with 24 hr notice: (270) 688-4889
Accept the responsibility for any refusal of treatment.
Ask questions when you do not understand information or instructions.
Treat staff with courtesy and respect.
Contact our office in the event of change of address, phone, or insurance information: (270) 688-4889