Occupational therapy enables people of all ages to live life to its fullest by helping them to promote health, make lifestyle or environmental changes, and prevent (or live better with) injury, illness, or disability. By looking at the whole picture — a client's psychological, physical, emotional, and social make-up — occupational therapy assists people to achieve their goals, function at the highest possible level, maintain or rebuild their independence, and participate in the everyday activities of life.
The professionals who are educated to assess speech and language development and to treat speech and language disorders are called speech-language pathologists (sometimes informally referred to as speech therapists). Speech-language pathologists can also help people with swallowing disorders.
Pediatric physical therapy promotes independence, increases participation, facilitates motor development and function, improves strength and endurance, enhances learning opportunities, and eases challenges with daily caregiving.
Milestone Moment
We're so proud of Nicholas and his improved motor skills! Watch him crush his goal of engaging in a 4 step obstacle course with a high degree of accuracy for 3 weeks in a row. Nicholas has worked so hard over the past few months to meet this goal, especially on the monkey bars. Way to go Nicholas, you rock!

Applied Behavior Analysis (ABA) is a therapy based on the science of understanding and improving learning and behavior.
Behavior analysis helps us understand:
How behavior works
How behavior is affected by the environment
How learning takes place
The goal is to increase behaviors that are helpful and decrease behaviors that are harmful or affect learning.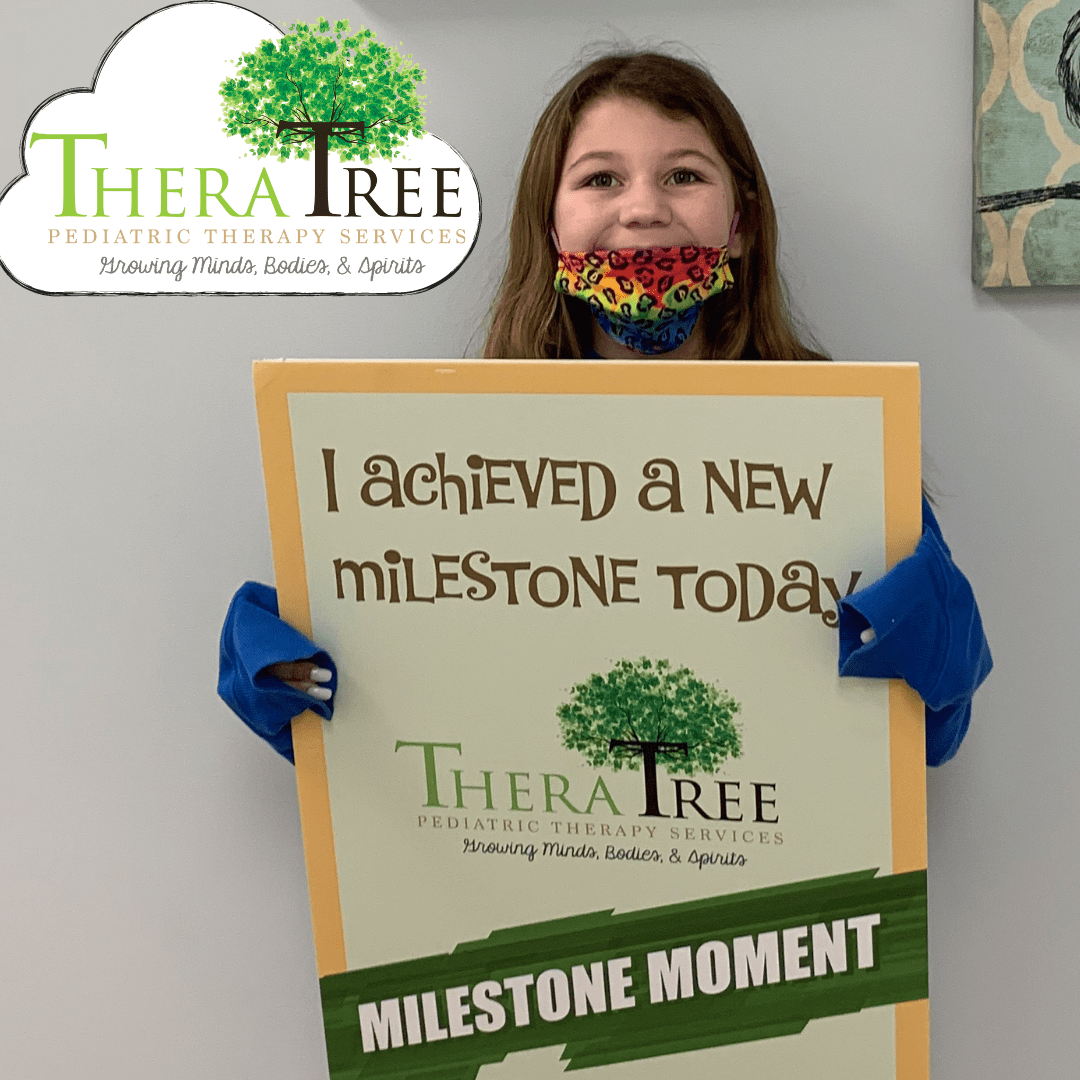 🌟

Milestone Moment!

🌟



When Maliyah first came to TheraTree she was very shy. She would provide one or two word answers during sessions when her therapist initiated the conversation, would hesitate to talk when others were around, and she would wait to ask for help until after her therapist offered. Now, when she arrives for therapy, she is excited to tell her therapist about the stuff she did during the week, reciprocates in the conversation for at least 10 minutes, and asks for help without any hesitation. Through encouragement and support, Maliyah is coming out of her shell and she is gaining more confidence every step of the way! We are so proud of you and your progress!

Mental Health Therapy, also referred to as Counseling, is defined by the American Counseling Association (ACA) as "a professional relationship that empowers diverse individuals, families, and groups to accomplish mental health, wellness, education, and career goals." Mental Health Therapy is an ongoing, collaborative process. The therapist offers a safe space for a client to feel heard without judgement or criticism. Each client will have a "hands-on" approach to creating a plan that works best for them.

The outpatient setting means that you come to our clinic for all of our services. Therapy session length varies depending on the type of service. OT and PT typically provide 53 minute long sessions which includes caregiver education. Speech therapy sessions typically last 30 minutes. In the outpatient setting, we bill your insurance directly.
When to get Outpatient Services: This setting gives your child access to our Sensory Gym, Snoezelen Room, and our extensive amount of equipment during their therapy session.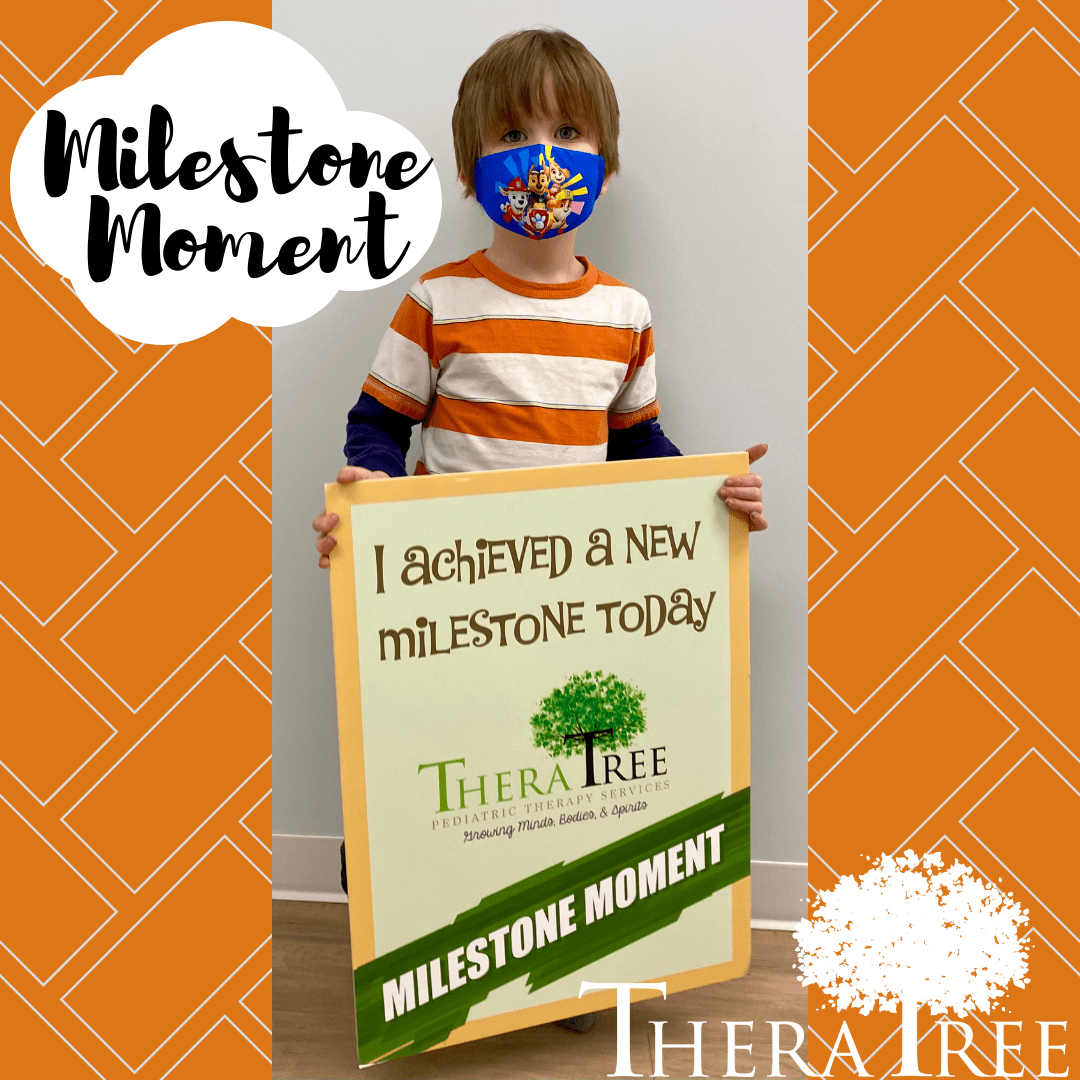 🌟

Milestone Moment!

🌟



Jessie has improved sooo much with gravitational insecurity! Jessie has met his goal of tolerating swinging for 5 mins to address gravitational insecurities. Today Jessie swung for 9 minutes and even reached with one arm while swinging to push the other tire swing 5x! Amazing progress! We are so proud of you!!!

School based services are very different that outpatient therapy. Services provided in the school setting are exclusively for school districts that we contract with. These services are provided in accordance with the Individualized Education Plan (IEP) established by the Admissions and Release Committee (ARC).
Do you want your school district to be on the list of school districts we partner with? Let your special education direction know that you want TheraTree to help and we can work out a partnership!
When to get School Based Services: These services are educationally based to improve participation and independence within the school day.
Current School Districts Services: